THE WHAT:
Every month, the team at
CRLiterature
hosts a book club! We began in June with THE HITCHHIKER'S GUIDE TO THE GALAXY by Douglas Adams and are wrapping up the year with THE WILD IRIS, a poetry collection by Louise Glück. (And, yes, you totally have time to catch up this month -- this book is short!) Each month you'll have a new book and a new host from
CRLiterature
. As you can see from the above selections, we do our very best to read widely. We've read Stephen King, Cornelia Funke, H.P. Lovecraft and Helen Fielding this year! We're excited for reading MORE books with even MORE of you in 2015!

THE WHY:
CRLiterature
is the hub for all things lit community on dA. And we love helping the community with their writing, at all stages. But the number one thing that writers should be doing is READING. We also know how much of a book-ish community we have on dA (as showcased by the awesome fan art we feature in every Book Club journal), and we know that no matter who you are, or what kind of art you're creating, our work is enriched by what we read and experience. Reading as a writer (or artist) isn't just about the grammar and the syntax and the style. It's also about culture, and discovering new and different voices, about becoming a world citizen by reading stories that other people, with different experiences, wrote. Whether you write, paint, draw, or fold origami, we want you to join us!
THE WHEN:
On the first of the month, the host (one of the
CRLiterature
admins) will post an intro journal about the book. (Follow
CRLiterature
and you'll be sure to see these updates!) Halfway through the month, the host will post a check-in, with discussion questions for the first half of the book. And at the end of the month, there will be an end-of-month discussion. ANYONE can participate in these discussions! Here are some of our mid-month discussions from earlier this year:
THE HOW:
Just show up! And PARTICIPATE. We hope you're already interested in hanging out with us and reading and discussing, but, just in case you needed a little extra motivation, we always have some pretty cool prizes. The top participant for the month -- as judged by the admins based on contributions to the discussions -- will receive the prizes. Usually the prizes are books that are somehow related to the book selection for the month. This month we are giving away POISONED APPLES: Poems for You, My Pretty by Christine Heppermann and RESURRECTION PARTY by Michalle Gould. (Courtesy of HarperTeen and Silver Birch Press, respectively.) Every six months, we also give away a giant box of all of the giveaway books for the aforementioned past six months of Book Club. The box I'm mailing out in January is pretty fantastic. I can't wait to see who wins!
WIN THESE BOOKS!


THE WHO:
EVERYONE. That means you.
We have this handy-dandy calendar here
, to help you figure out what we're reading ahead of time. Get to the library (and learn about interlibrary loans!), the book store, or your ebook retailer. We do our very best to choose books that are easy to access in most English-speaking countries both at stores and on ebook platforms. We also love bookdepository.com, who provide free shipping worldwide. (For real!) So you should be able to get your hands on every single book club selection no matter what.
THE WHERE:
Maybe the best part about this book club is that you don't have to even leave your house to participate. It's at the tips of your fingers. Which is great, since reading is SO IMPORTANT and also REALLY FUN.
CRLiterature
is so proud and excited to bring a book club to dA, and in 2015, we hope you'll be right here with us, hanging out, reading, discussing, and getting involved in this awesome community of artists and writers.
WHAT'S NEXT:
In January we'll be reading and discussing DAWN by Nebula- and Hugo-Award-Winning author Octavia E. Butler. See you there!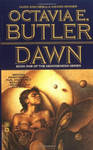 Questions? Comments? Leave 'em below and

lion-essrampant

and I will be sure to come by and answer!


xoxo,