deviantHEART
is pleased to announce that we will be holding our 2nd Annual Kindness Quilt Contest!

What is a Kindness Quilt?
Kindness Quilts are photo collages that are made up of custom Quilt Squares. They are positive and often tell a story of some kind. The templates come in two sizes, 3x3 and 4x4.
Here is a sample quilt for reference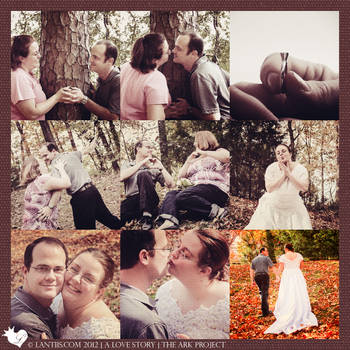 The Theme
"My Inspiration" In the spirit of kindness and community togetherness, we decided to pick a theme that will let participants be creative and will also benefit others! For this theme, you will create a kindness quilt as a tribute to a fellow deviant who has helped and inspired you throughout your DA experience!

The Contest Specifics
Start date: June 22nd
End date: August 30th
Gallery: Kindness Quilt Contest 2014 (submit entries here)
Category: Community Projects / Projects & Clubs / The Kindness Quilt
Voting begins: September 1st
Voting ends: September 15th
Winners announced: by September 20th
Resources: Quilt Pack and Quilt Square
Submission Requirements: Must be in the form of a quilt! Quilts accepted in sizes 3x3 and 4x4 (3x3 demo quilt - if you are adventurous enough to do a 5x5, we will accept those too). Quilts must be positive, must not use anything against dA rules, must credit all resources properly and may not be a group collaboration. Any visual medium can be used to create the quilt squares (photography, digital, craft, traditional, manipulations, etc). Fanart IS accepted. Bases ARE NOT accepted unless you can link to the original base showing it is not against dA rules (many traced bases are - judges will be picky when it comes to use of resources). Since this is a project that benefits others, you may submit as many quilts as you like for as many deviants as you like, but ONLY ONE WILL BE CHOSEN.
Participants need not be a member of
deviantHEART
!

Judges and Judging

Judges









Judging Parameters
Judges will be judging on creativity, establishment of mood and artistic improvement of the chosen visual medium. While entries must display some artistic knowledge, artistic style and ability will not be pitted against other artists. Instead, for the purposes of artistic improvement, each participants art will be judged against the most recent art in their gallery that is the same type as their quilt. So if an artist uses photographs to create their quilt, judges will look at the most recently submitted photographs in their gallery to see if they tried to improve upon their technique for this contest.

Prizes

Winner will receive the following:
♥ An in-depth interview and special feature with
deviantHEART
and
The-Feature-Showcase
♥ Features from
DMD-CT
,
rainylake
,
Riemea
,
TheGalleryOfEve
inknalcohol
SimplySilent
♥ 200 points from
DMD-CT
♥ 200 points from
Riemea
♥ 1 Year PM from
TheGalleryOfEve
Note: the more prize donations we receive the more winners we will have, so there will be more than one!
If you would like to donate prizes or if you would like to be a guest judge please send a note to
deviantHEART
and we will add you to the list!



In other news, we are very excited to announce that
deviantHEART
will be adding a brand new feature to our group beginning July 1st! It will be called Heart to Heart an interview series with our Featured Heartists! So if you have ever been featured by our group, expect to be contacted by our admin
jenifferlee
!