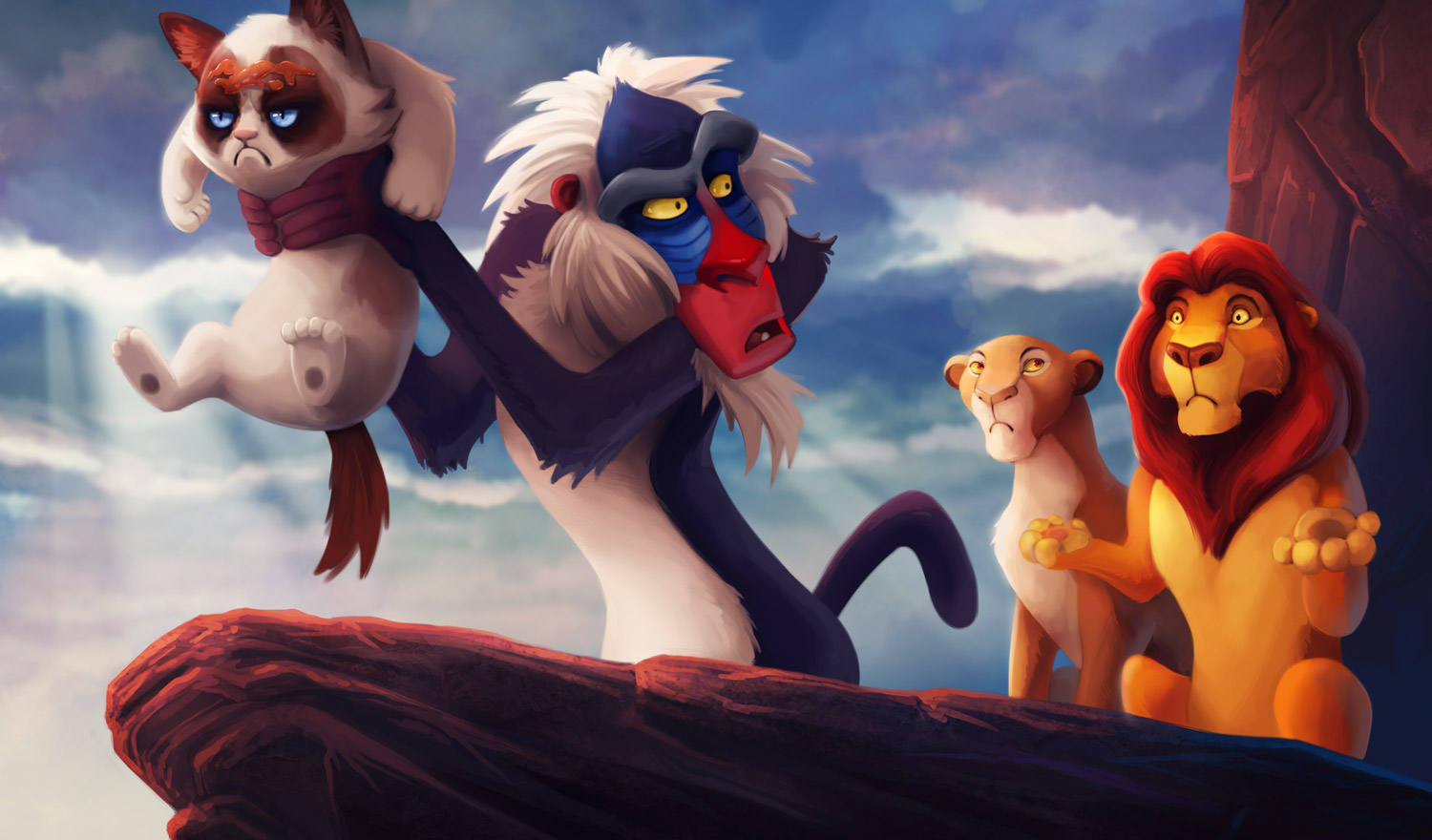 In Recognition of Exemplary Membership and an Outstanding Spirit of helpfulness and mentoring within the DeviantArt community.
Hey, everyone! I'm Eric Proctor (TsaoShin) and I'm a US based digital painter. My work is a mix of fantasy, fun, and the stuff I think is cool. My background in oil painting influences my style and I like to keep my colors outrageous. I've been on deviantART for 10 years and my artistic growth has been shaped greatly by this community. I am continuously inspired by the amazing work that people submit here and I'm motivated by the love and comments left by people who appreciate it. Thank you for all of your support!
---
---
December 2014
Deviousness Award Winner
An energetic artist who brings a spark of life to all of his creations, Eric Proctor (known by the community as TsaoShin) has spawned some of the most memorable works of art on DeviantART. His Grumpy Cat Disney mashups have been seen and shared far and wide across the internet, and his creative spirit and technical ability are matched only by his good-hearted nature. To many community members, Eric is one of the most friendly individuals to interact with. All of his Journals come with good cheer, gratitude, and positivity, and he takes time to interact and spread good cheer and knowledge into the community.



TsaoShin has been a deviant I've followed for a long time. Eric was one of the first few people who's art I fell in love with in regards to Fan Art and style. Stitch being my favorite Disney character, I fell in LOVE with all his beautifully, creative pieces! He brings to life fantastical, funny, enjoyable creations that you can enjoy over and over again!







I want to first say it is a great honor and privilege to say something about Tsaoshin's big award! He definitely knows which end of the pen to use to cook up some very sweet candy for the eyes and has a very unique and recognizable style! I have had the honor to award him his 4th and 5th Daily Deviation! He has a wonderfully shining personality and a wonderful sense of humor. His most notable art series is the Grumpy Cat Disney series which are just hilarious and epic! Eric, I want you to stand up, take your bow and pat yourself on the back! You deserve it! Continue to reach the sky and bite the stars because you have prove to be a very successful artist and stolen a lot of our hearts! Enjoy your time in the spotlight and never stop!







Eric is a very inspiring artist to me, someone I admire with all my heart!!! I came across with his gallery here on DeviantArt when I saw his Grump Disney collection of amazing illustrations, and I remember laughing my head off, while my eyes were still at "awe" with his skills and the details of his works! To this day I keep going back to those particular drawings when I'm in need of some "food-for-the- creativity" we all have from time to time. But aside from his absolutely wonderful skills, Eric has a very sweet personality, he's very thoughtful in the way he answers to people's comments and although he's such a busy person, he still makes time to answer everybody and to provide resources like brushes and wonderful tutorials! He's evidently very passionate about what he does, and it shows! You cannot visit his gallery without getting your eyes completely captured by those colors and all the emotions he's able to communicate through the facial expressions of the characters he draws. I'm SO happy he's being celebrated like this today, because our beloved TsaoShindeserves this immensely! Keep up the wonderful work, dear Eric!







Eric is an artist I've admired a long time for his uplifting and inspiring art. His work is infectiously cute, clever, and remarkably skillful—every piece tells a story that often provokes a smile. Beyond that, I've grown to respect him, not only as a creative individual, but as someone who constantly reaches out to the community. We have the unique opportunity to follow his journey and interact with him along the way. He frequently gives back to deviants through features and giveaways, but also shares his process through videos and resources. I feel like it's silly to say after all I've already said, but Eric is one of the kindest artists I've met on DeviantArt, and it's a quality equally matched to his skill as an artist. We are lucky to have him in the DeviantArt community, and we can only hope to one day match his skill, kindness, and enthusiasm.




---