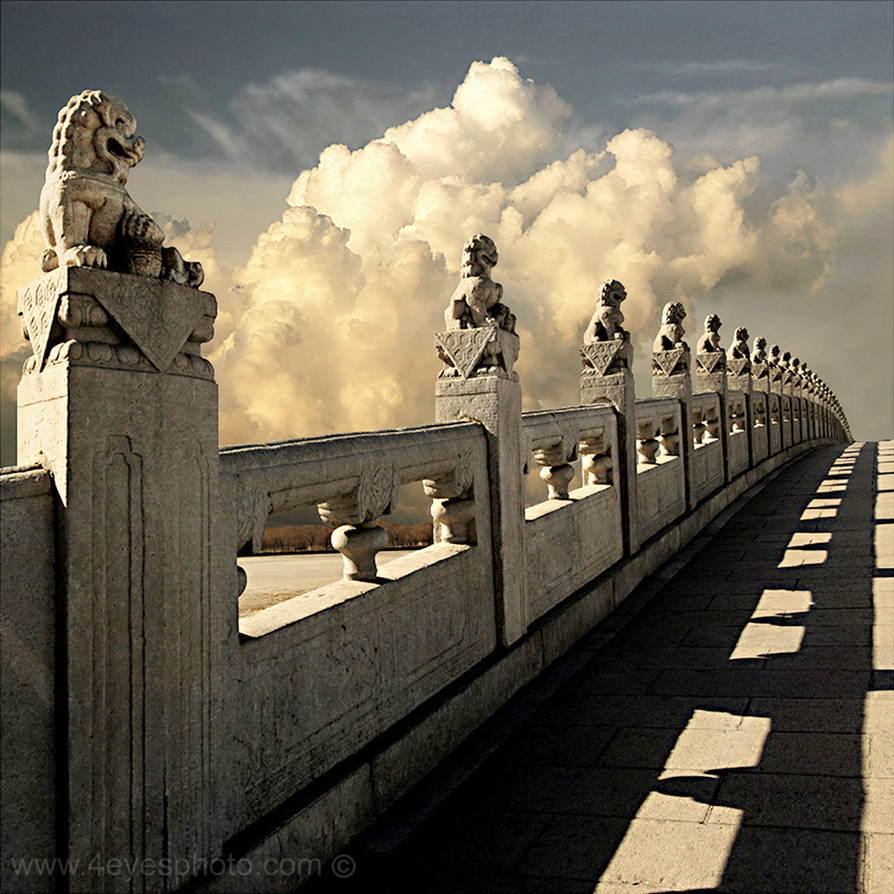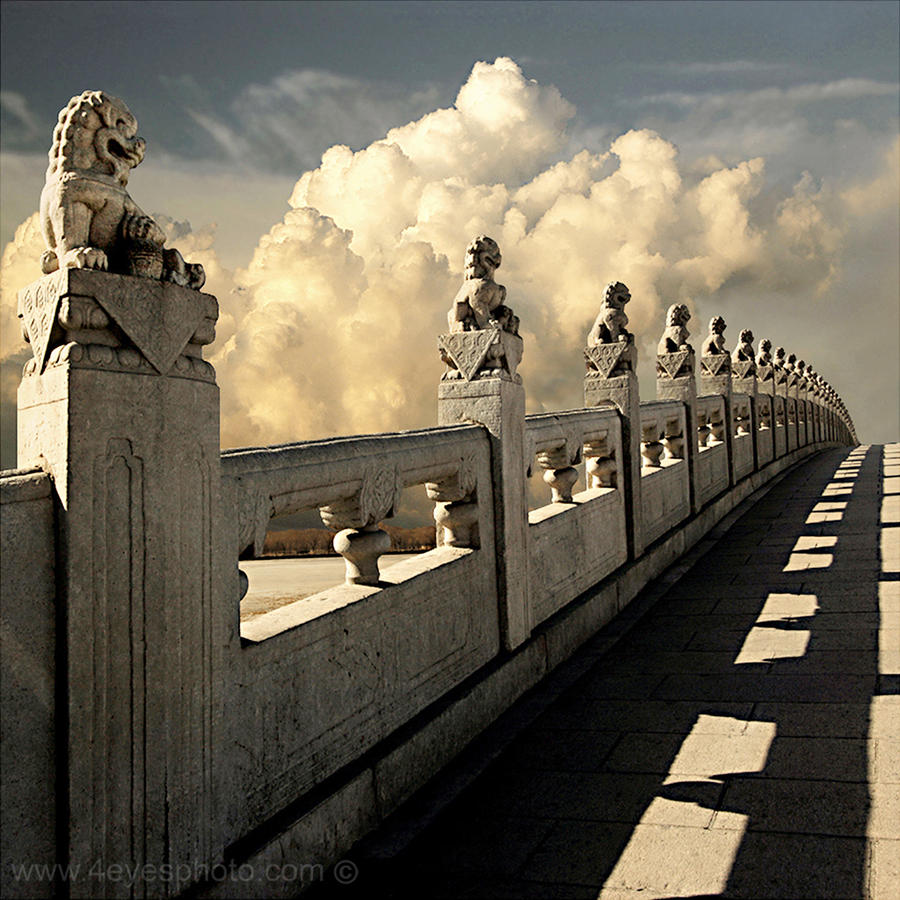 Watch
Shiqikongqiao ( Seventeen Arches Bridge ) crosses the water with a graceful curved design,
linking Nanhudao with the mainland at the Summer Palace's Kunming lake in Beijing,
The bridge has a handrail with some 500 stone carved lions and other exotic creatures.
....no words can describe the beauty of this Imperial complex,....enjoy !!!!!

bernie