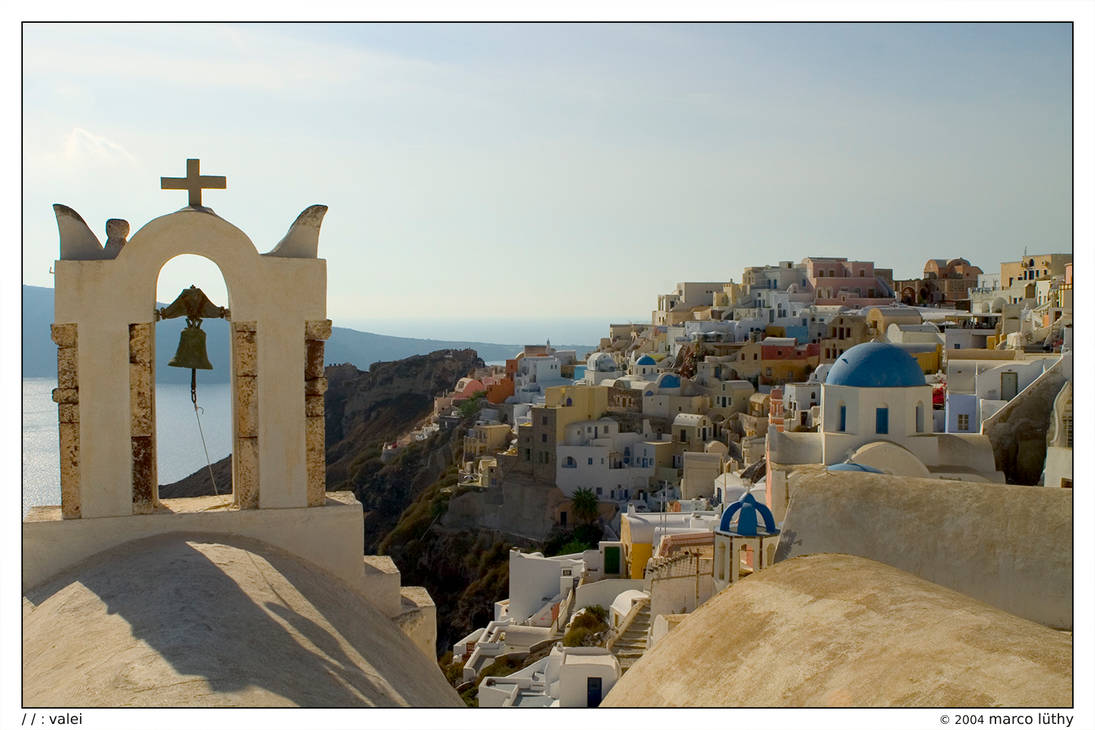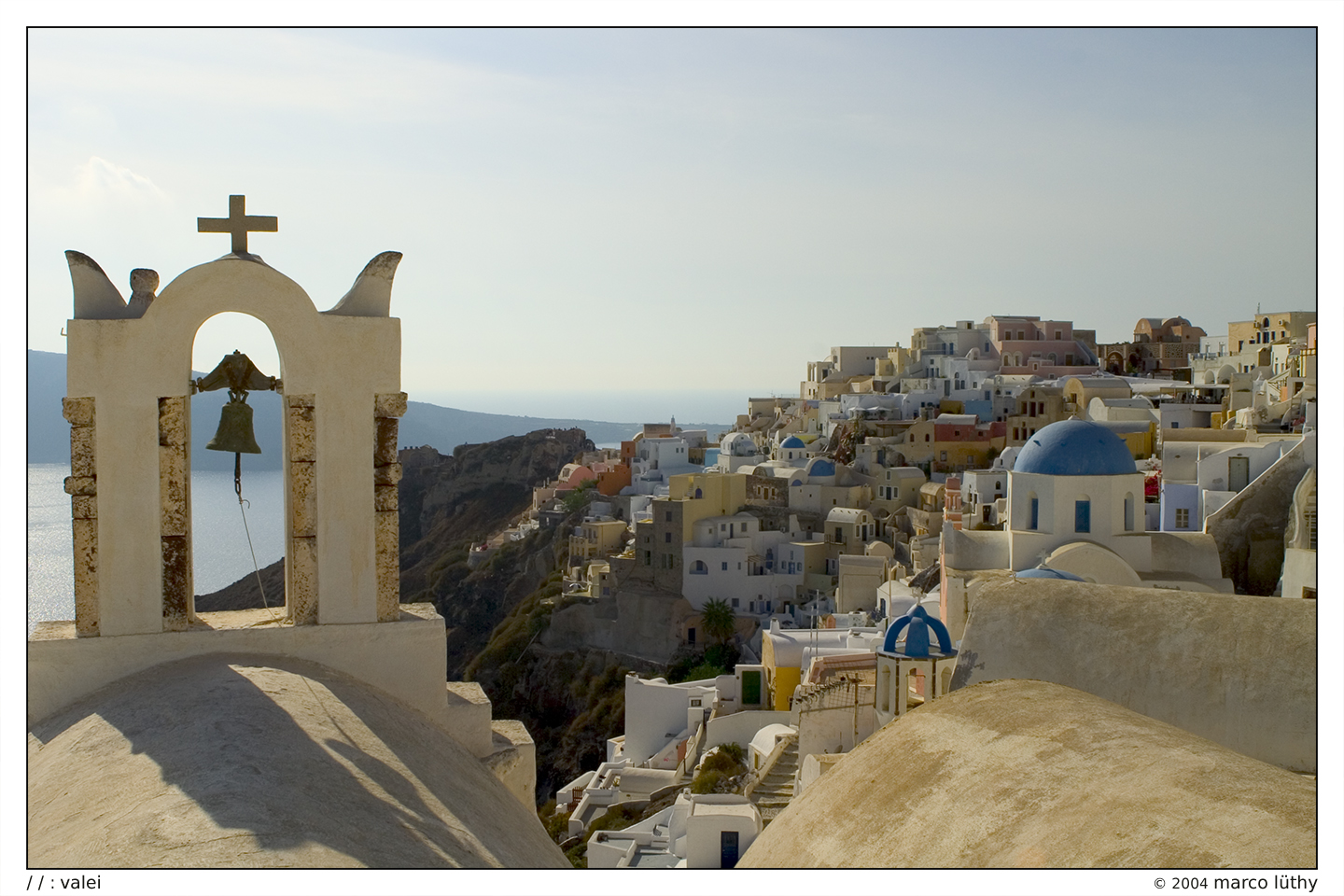 This photograph shows a large portion of the village of Ia located on the island of Santorini in the Cyclades of Greece. It is likely that most every tourist who has visited the village of Ia and had a sence of exploration has this exact or a very similar photograph.
When I took this photograph, I made sure to include the bell and cross structure on the right to balance the right with the left of the photograph. Besides that, not a whole lot of artistry went into the production of this piece. It's beautiful just by itself.
Taken in the same location as "
Ria
," "
Ixalt
," and "
Illunima
" in October, 2004.