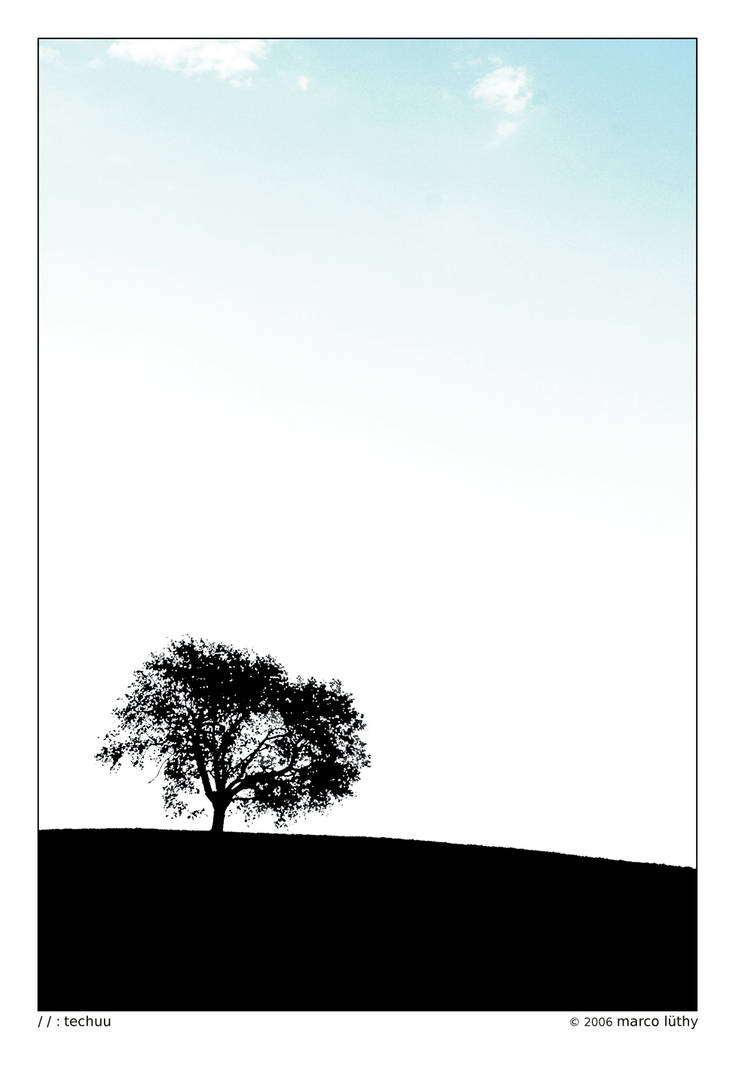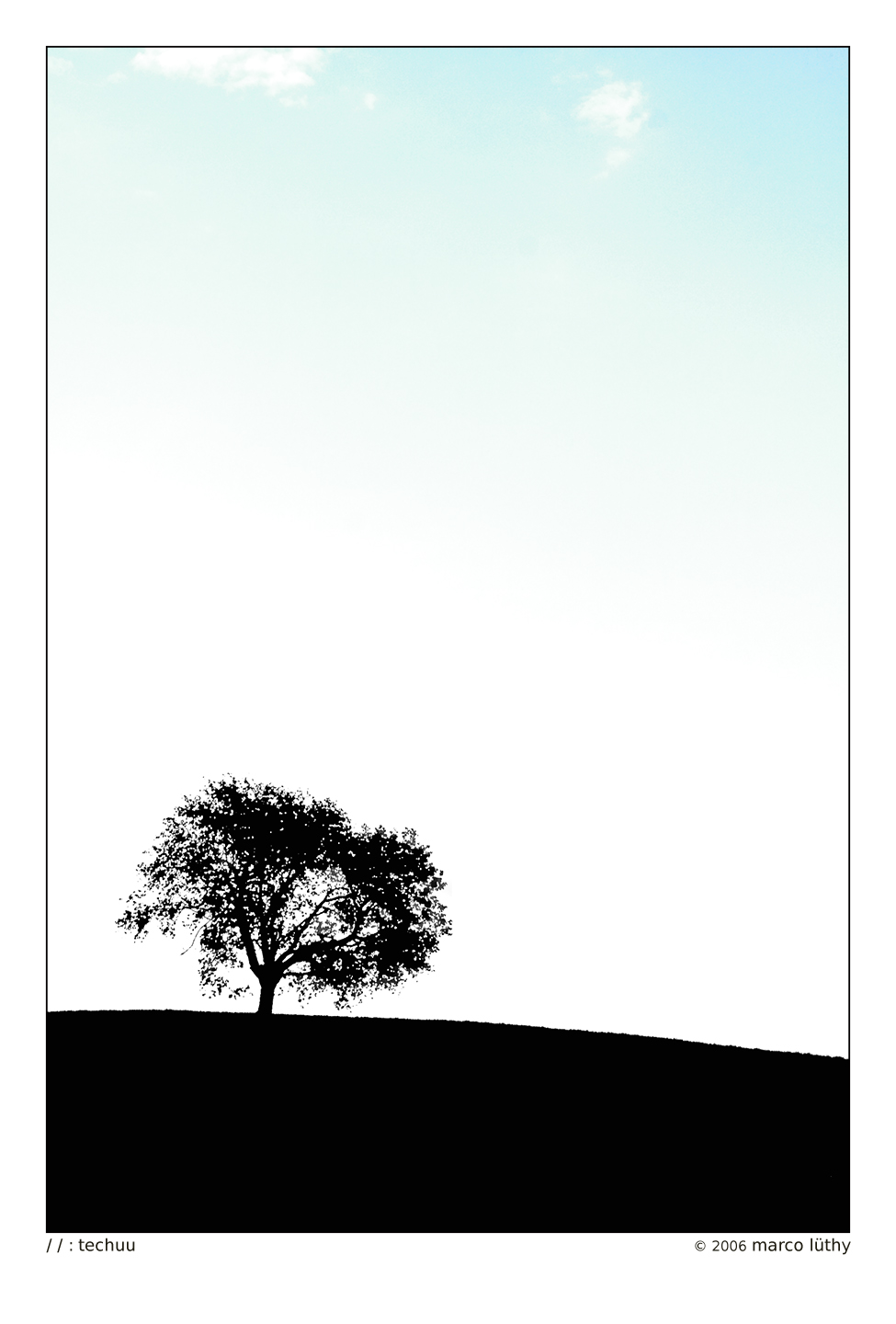 I took this photograph while attending my cousins wedding after getting bored with taking photographs of people. No real modifications were made to the photo itself, only alterations in the light balance, shadows, and (over) exposure which resulted in what you see now. It's simple, perhaps modern, and reminds me a little of turn of the 20th century Japanese art.

thought it was graphic art! then i saw the detail of cloud and sky.
love the vastness

Reply

Although I wonder how the picture would have looked without all of the modifications, I am also reminded of Japanese art, and really enjoy what you created here. I think my favorite part is the splash of blue at the top, which brings the picture back to reality.
Reply