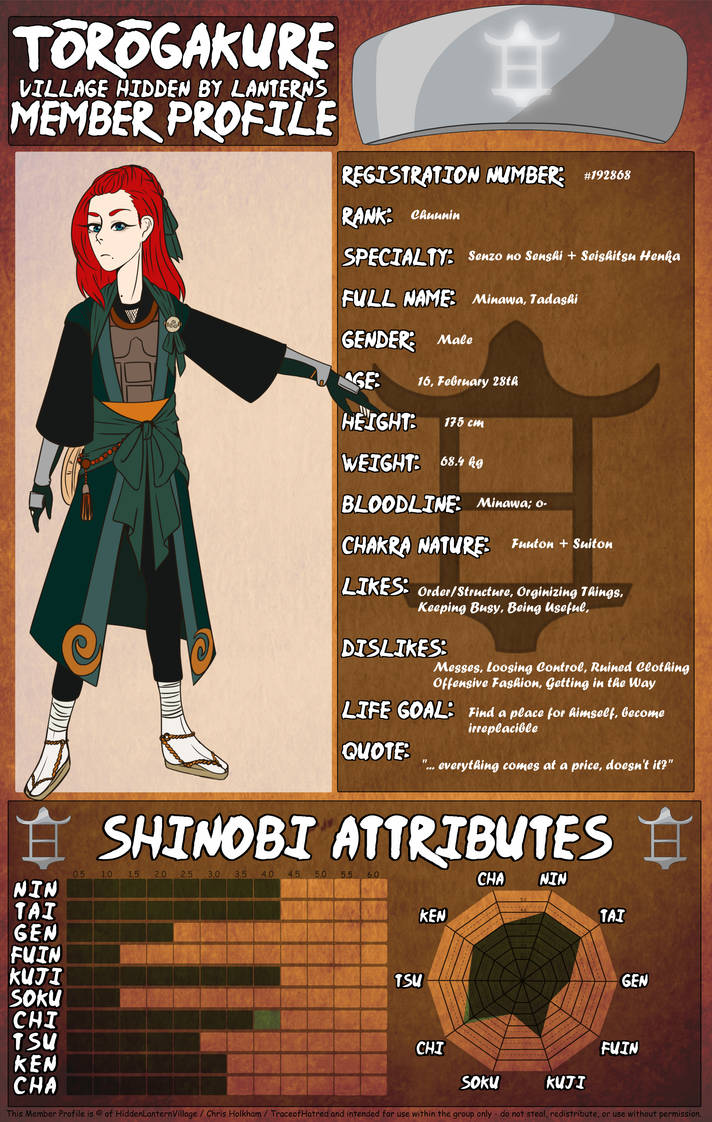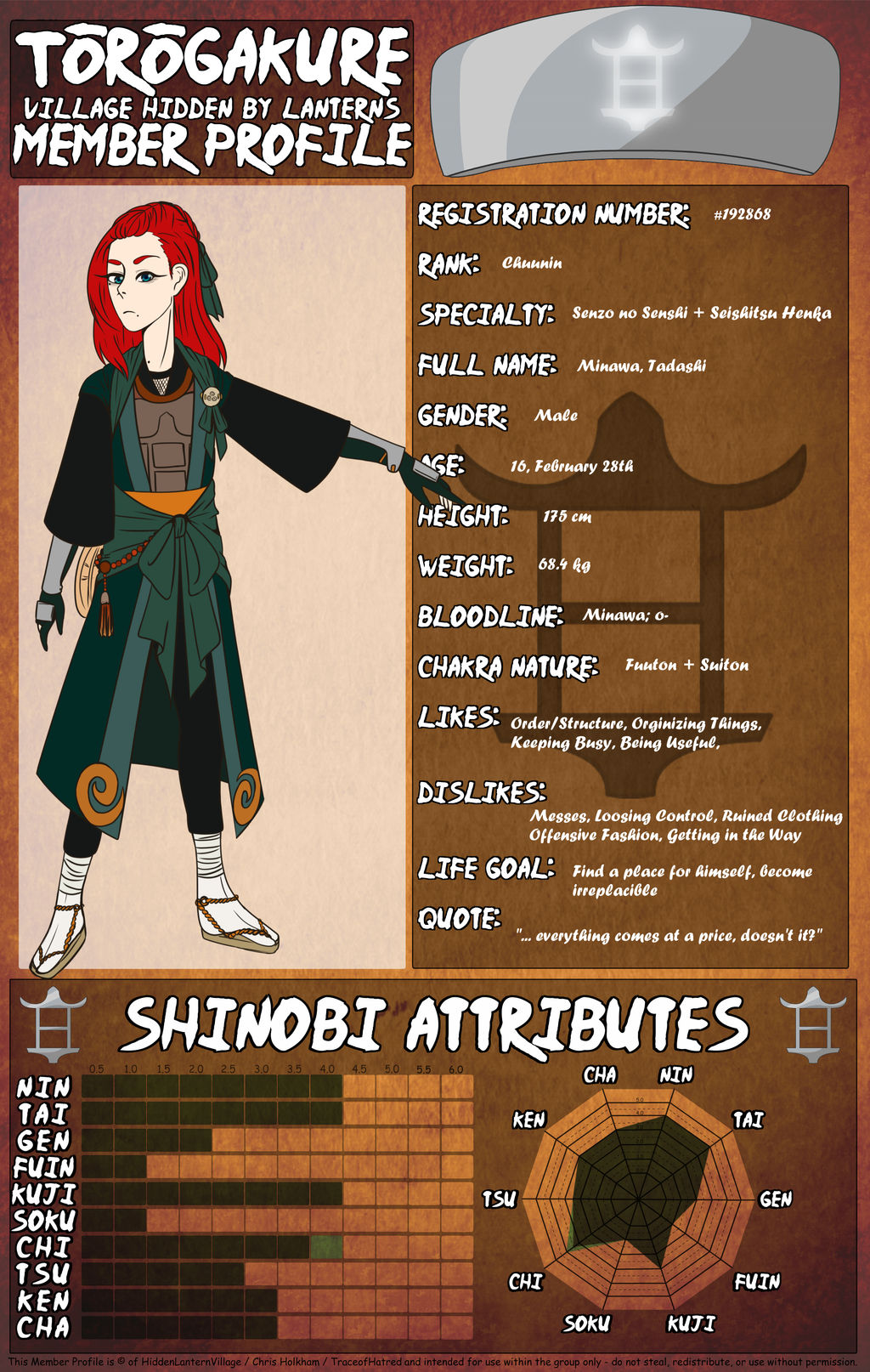 Watch
For

UPDATE (12/12/16)
new design, updated sheet, updated stats >'c this design we'll see when he starts wearing it buuuut. >'C equipped chuunin vest and prayer beads
UPDATE (7/10)
New image drawn by myself, Tada's arc 15 and on outfit shown here >'C Finally figured out how to draw that mask! AAAAND DUN DUN DUUUN Chuunin >'C So proud of my child.
UPDATE
Capped Chuunin Participant Stats ;v;
I got accepteeeed. ;x; I actually decided to try and work with a male this because they needed them... and I need practice with guys in general. So for now, have a Tadashi, bit iffy on his design but for now it is good.
Also as he is a Minawa, I'd be interested in seeing if anyone would be willing to take him in as a sibling, gotta have dem Minawa pairs after all~ <3
He has found sibliiings~ ;u;
For now this will all be just Post-Timeskip stuff but eventually I'll work out the Pre-Timeskip details once I get him some bonds and relationships to plan out with and work off of.
Pretty sure I got everything down and in place properly but I'm working off a computer that apparently hates Japanese wifi and wont be home until the 8th. Otherwise I can reply to comments and such when I return home on the 8th.
I. Character Information:
Medical Information:
Ninja Registration Number:
Full Name: Tadashi Minawa (三縄 忠)
Gender: Male
Current Age: 16
Birthday: February 28th
Height: 175 cm
Weight:
Blood type: O-
Chakra Nature: Fuuton (Wind) Advance Rank


II. Personality Information:
To Be Updated ;A;




Update!

Tadashi now has siblings! ;u;

Older Brother;; Kaibun Minawa (

fav.me/d7n5f4n

)

Older Sister;; Kusari Minawa DECEASED

Younger Brother;; Kyousuke Minawa DECEASED
Tadashi Minawa (c) Myself!
Minawa Clan (c)
Thriaemis
TG (c)
HiddenLanternVillage