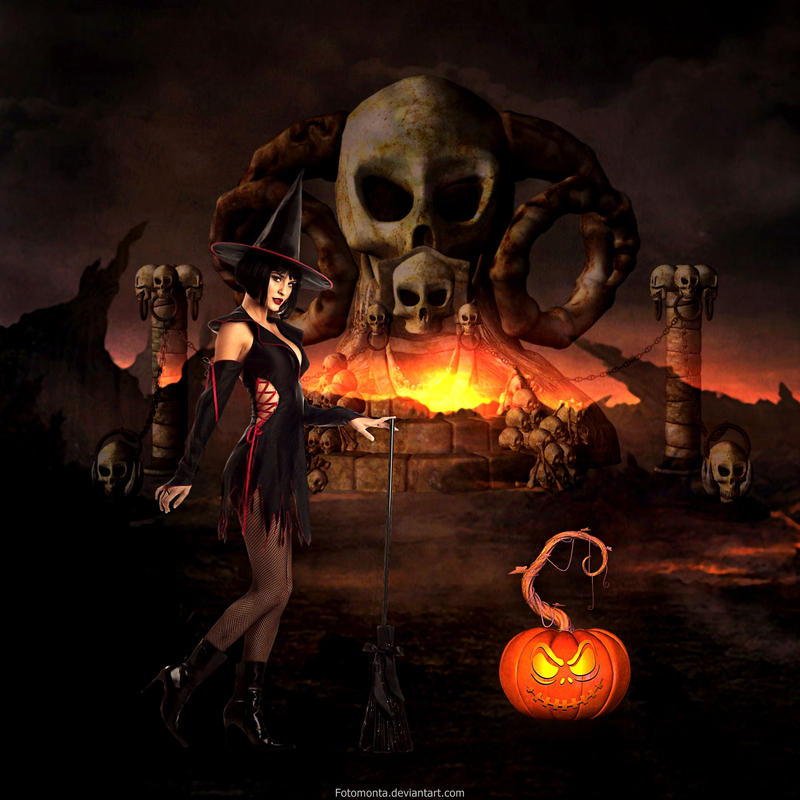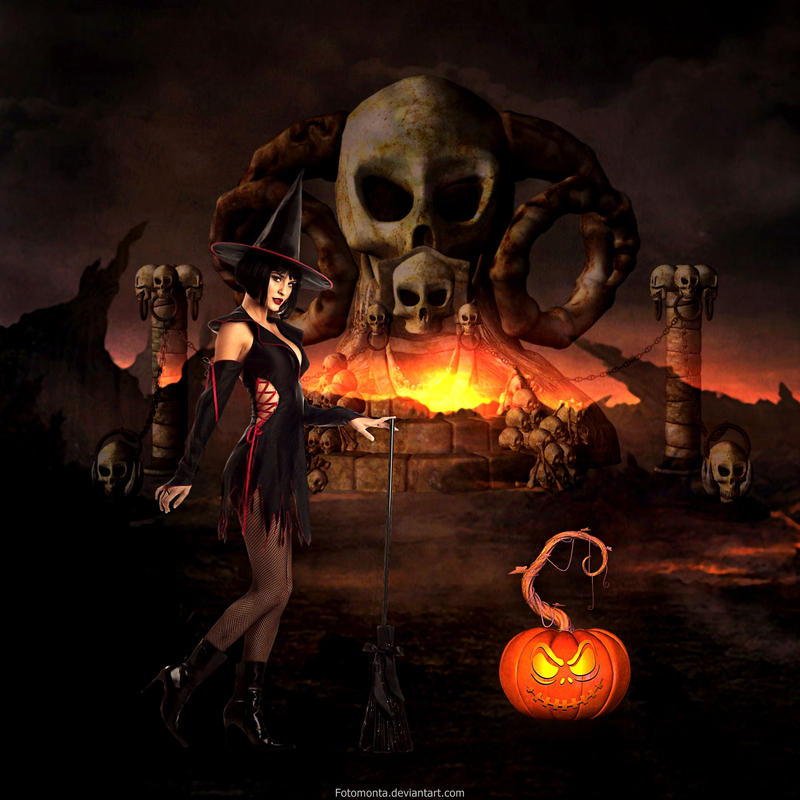 Credits to

for "Sexy Witch" out of "Female PSD Halloween"
[link]

for "Background 1565"
[link]

for "2.PNG" out of "Halloween Gift Backgrounds"
[link]

for "Maham"
[link]

for "Gothic Skull 09"
[link]
Thanks a lot for sharing beautiful stock!

11 layers, 5 adjustment layers, 5 layer styles, 3 layer masks, Original PSD 223 MB 3543 x 3543 Px

Reply

This picture reminds me of the fact that God duzzint exist.
Reply

I`m sorry about this negative influence my picture have on you, but for me it shall just symbolize a time in the year where nature seems to die and dark night is longer than day light ... in this time thoughts are circling around death and other dark things and ghosts are spinning around in our heads ... later on at Christmas we celebrate the birth of the light which shines through the dark hours of long winter nights and at Eastern we get a fire under and banish all bad ghosts ... for me God`s the power of nature ...

Reply

No, it's a positive influence! I'm happy that God doesn't exist! if he did, I would be going to Hell when I die!
Reply