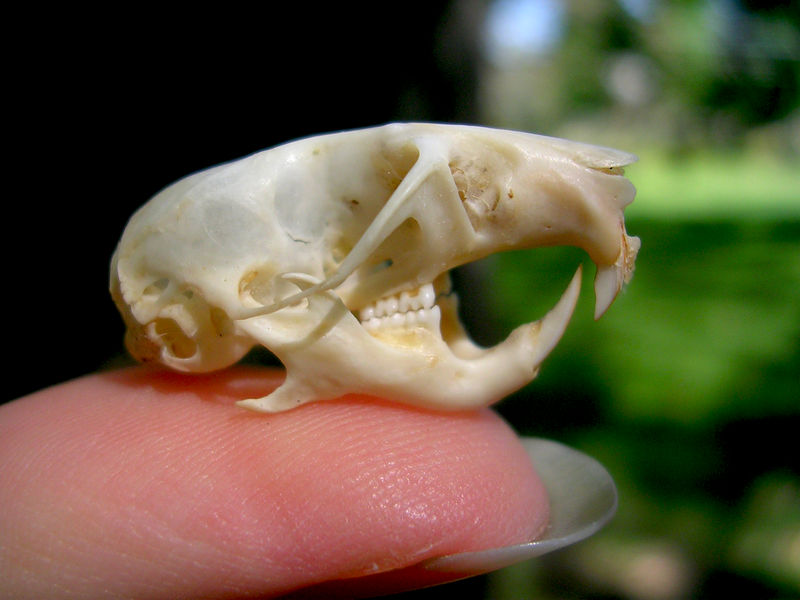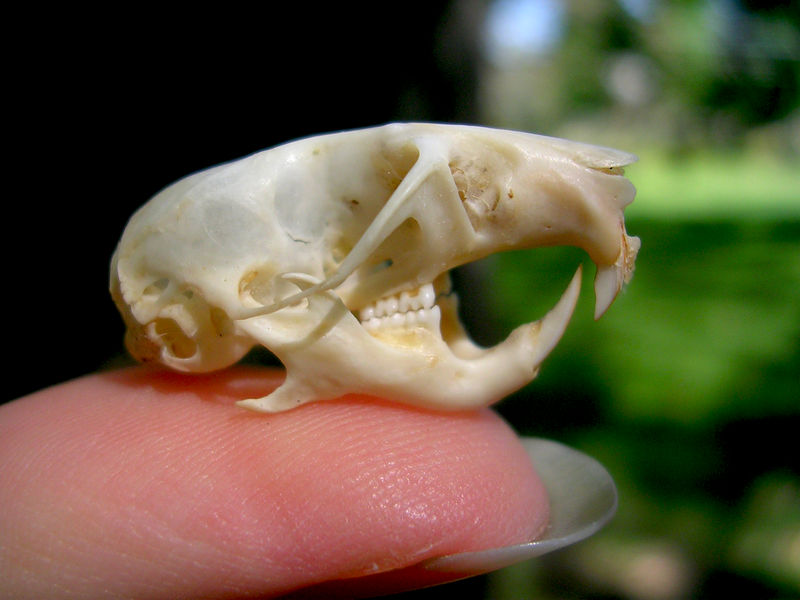 Watch
Dwarf hamster skull on my finger.


Skull from my dwarf hamster after she passed away


Disclaimer: If you do not like what you see, don't look at it! Also, don't bother wasting your time leaving rude or pointless comments here, they will be ignored.

how are they so well preserved??
Reply

Both of my hammies passed away recently. I have both of them under a flowerpot.
Do you have a tutorial for how I can disinfect and keep them?
Also would like to make their skull wearable, is this possible?
Reply

Oops, silly me, I faved your tutorial a while back hah.
Quick question, how long would you boil a teddy bear hammie's skeleton/skull, and how long would it take to decompose?
I love my hammies so much and they were my first hamsters and the first pet I have full control on how I want to handle their earthly remains in a loving way so I would love to make sure I do it right!
I had other loved pets I didnt have control over their remains and some I was too young to think of keeping their remains

Reply

I used to have a dwarf hamster named Pebbles. I would like to dig up her bones, but I'm afraid that my parents will say no.

Oh, and how long ago did you bury this hamster? And what's the limit of how long you can take to dig up bones?
Reply

I don't bury them; they get lost too easily. Usually a few weeks beneath an overturned flower pot gets them clean enough to proceed to disinfecting.
Reply

I had a dwarf hamster. Her name was Summer. How did you get her skull? It so tiny seems like it would be hard to get.
Reply

Cool, it's so tiny!
I want my mom's dog's skeleton so bad when he finally goes, but she wont let me

It's a shame, because he has a very interesting mix of features.
Reply

Reply

We're not entirely sure, some weird mutt mix. He's about 1.5ft at the shoulder, he has buggy eyes like a boston terrier, and a short snout with an under bite like a boxer. His legs are long and thin with long toes, but he has a round chest. His ears flop and are triangular shaped, his fur and tail are beagle like, and he's all black.

Heh, he's old and just lost an eye due to an infection, so he looks even weirder now.
Reply

Aw, poor guy. His skull would be very interesting though. The variation in dog skulls from breed to breed is incredible.
Reply

Wow, she is tiny! My sister had a pair of dwarf hamsters, and to be honest I was relieved when they passed away. My sister never had time for them and I always ended up looking after them, and they were nasty!!!!
By the way your nails are nice, I cant stand mine more than a few millimeters long (though I never bite them, yuck) but if I could stand them that long I would grow them

Reply

The smallish rodents do get pretty awful sometimes. And rodent teeth aren't something to mess around with, even the little ones. They can bite so hard. >_<
And thanks about the nails. I like them a little long since I find they're very useful as tools. But once they overgrow the "useful" length, and start getting in the way, I get annoyed and file them down again.

Reply

u have got big nails, lol
i cant have them... i bite my nails a lot XD
Reply

She must have been pretty small, but of course, she was a Dwarf Hamster. Even smaller than the one I used to have!
When my Teddy Bear Hamster passed, I asked my parents if I could somehow preserve him. They weren't as keen about the idea as I was.

Reply