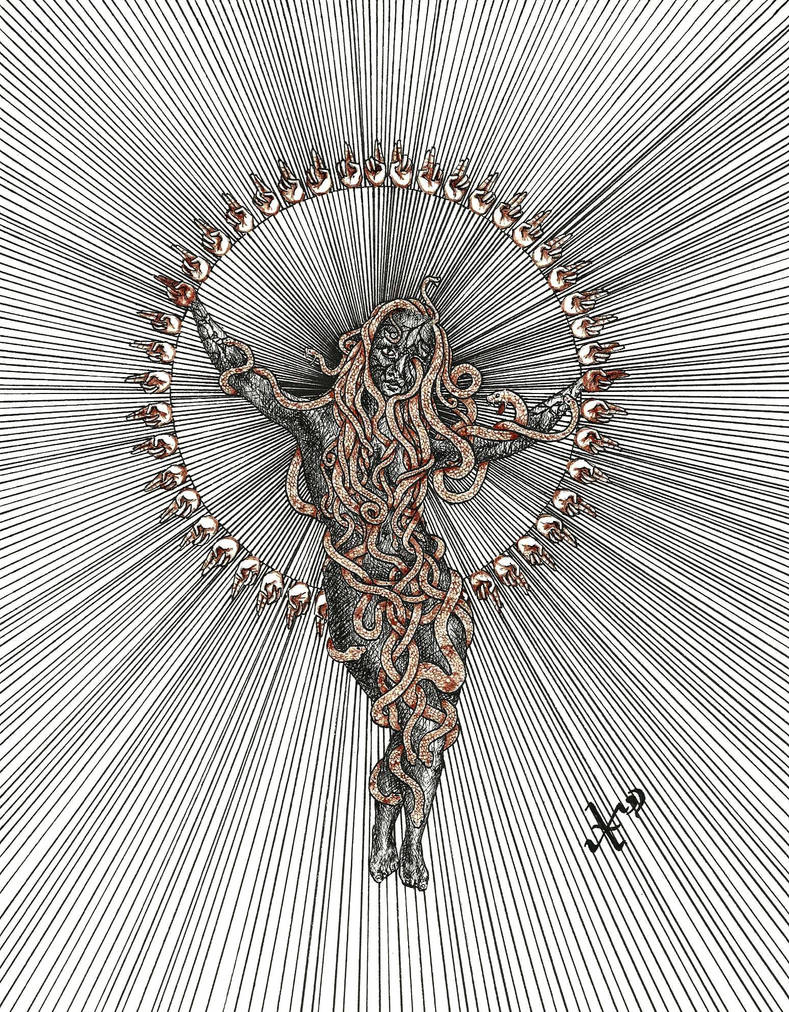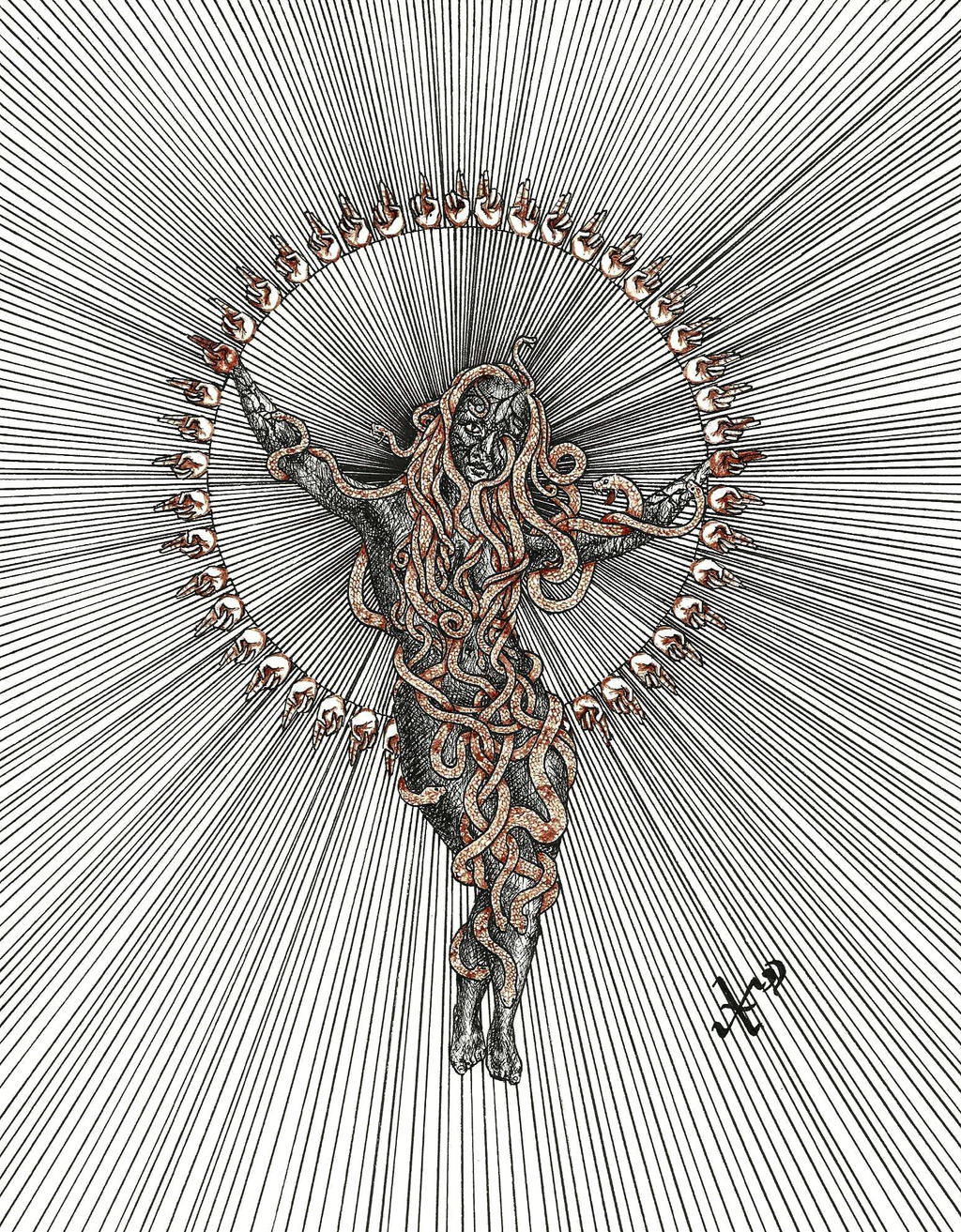 Watch
Done in blood and ink. Something different for me. Guess this could be considered my contribution to inktober and the halloween season. Do zoom in a bit.

Gorgons were part of what triggered the inspiration, but that's not really what this is about, I think. Open for interpretation though.

Do tell me any thoughts, associations or critiques you have.


Smashing piece of work

Reply

The lines are interesting.
Reply

you def beat me to it (ink wise

) I like how the colors and the rays cauze eye fukkry!
Reply

Lol, I'm lucky ink is so quick to work with, otherwise this wouldn't have gotten finished before xmas.
Thanks!

Reply

Amazing piece! Epic! Superb!
Reply