Welcome to the Forgotten senshi club! You don't have to contribute art to join, but your art is more than welcome so feel free to contribute, but before you do please read over our rules first-



Pictures of main characters are not allowed, not even in the cosplay folder unless accompanied by a 'forgotten' character! This group is for minor and little know characters only.



Please submit your work to the appropriately labelled folder, e.g submit an image of the Diana fairy to the folder entitled 'Diana fairy'. Group pictures, stamps, games, and fanfictions will have separate folders, so submit them to those folders.



Fan characters are not allowed, and will not be accepted UNLESS they are featured with an official lesser known or minor character from Sailor Moon.



Art or work submitted in this group MUST BE BY YOU! Stolen art work will NOT be accepted! Manga scans, Anime Screenshots screenshots also come under this list.



Bases are accepted as long as you have permission to use them, and as long as you have done a significant amount of work on them. Blank or partially used bases will not be accepted.



Mature art is allowed, but it MUST be submitted to the mature folder, if it has a mature filter then it MUST be submitted to the mature folder. Mature work featuring under age characters, or work with explicit sexual themes will not be accepted. Violence and gore will be accepted but once again it MUST be submitted to the mature folder.



Be kind, no trolling or bullying allowed

.



If you want to submit some art, but there is not a folder for this character, feel free to ask and if the character is dubbed to be little know or minor a folder will be made

.



Lineart and sketches are accepted as long as they are clear

.



This was mentioned in an earlier section but to make it clear- Manga scans are NOT allowed as they are not your work, even if they are colored.



Dress up doll screenshots are not allowed either as they are not drawn by you. Dolls that you have DRAWN or CREATED YOURSELF are acceptable though

.

If you're unsure about any of these rules please feel free to ask

.





Why was my submission declined?



It MAY have been for one of these reason-

1-The MAIN reason it may have been declined is because it does NOT feature a 'forgotten' character. If you're uncertain which characters are 'forgotten' characters look in the journal with the list of 'accepted' characters.

2- It contains content that is NOT yours. For example, manga scans will NOT be accepted into this group! Nor will screen-shots of dress up doll games online.

However, if you're uncertain it's best to ask! Please feel free to ask why your submission was declined, it may have been a blunder on my part so if you're baffled please ask and we can remedy the problem

.

If you're uncertain about any of the folders please look here-

Folder BreakdownThis is really for new members but I wanted to create a blog explaining which characters are accepted and which characters are not as there has been some confusion and I would like to remedy this if I can

. I would also like to explain what will and will not be accepted into certain folders, as many of the folders explain this in the folder contents but it would be good to have it somewhere more accessible in the group

. I'll also add links to sites where you can learn more about the characters if you're uncertain, as well as side notes if a certain character has been mistaken with other ones as well. I hope this journal won't be too confusing but I want to clear these issues up if I can

.


Accepted Characters & Folder break down


Featured Folder Currently this folder is currently not for general submission, and will only be used for contest entries.
Diana Fairy Folder
- The Diana fairy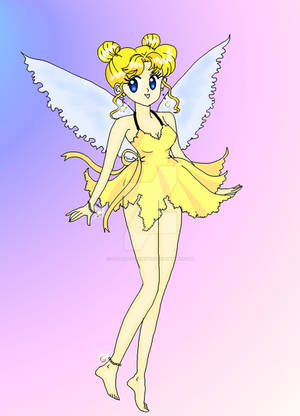 http://wikimoon.org/index.php?tit
If you are still confused please ask