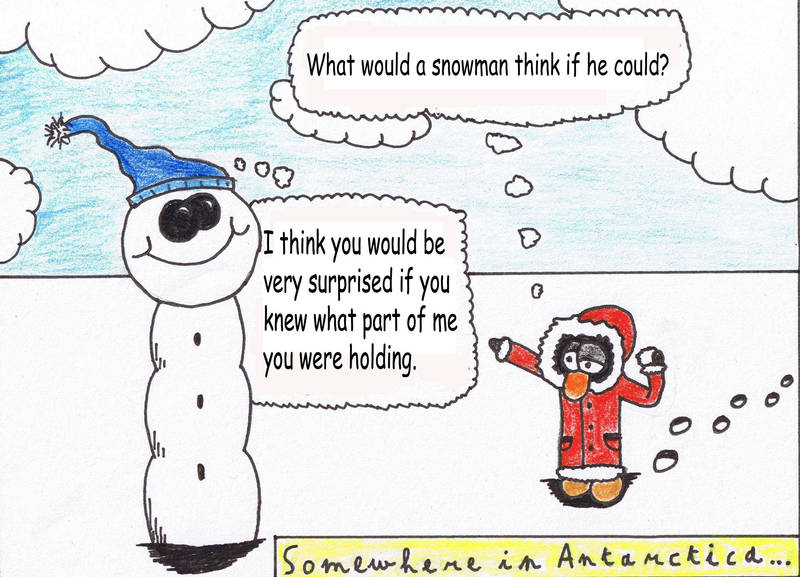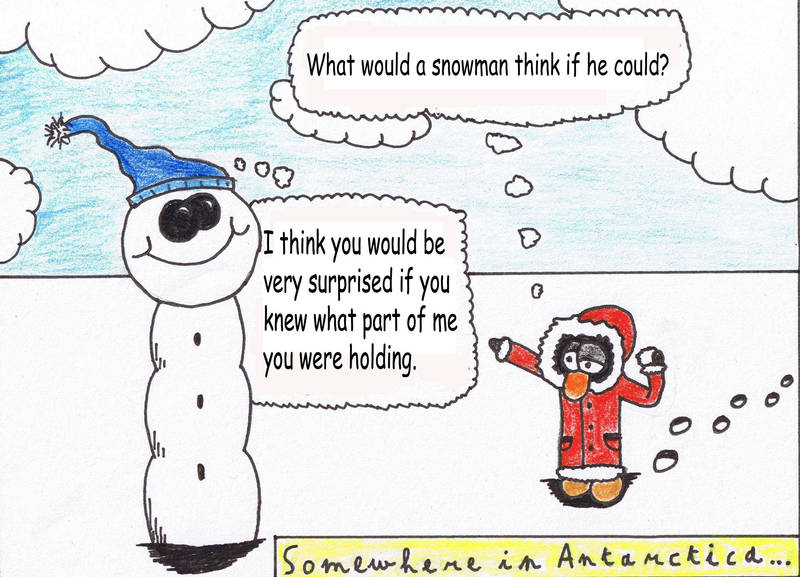 Watch
Antarctica Asylum - Snowman 1 Revised

I redid the lettering digitally, but everything else is "traditional" as they call it.

The Nameless Snowmand and Gwen both belong to meh.

Snowmen have only 4 parts.
The head balll, the stomach ball, the foot ball (football

>.> ) and the nose (carrot) part.
I think he's holding something between foot and stomach part...
Reply

Pengy must be holding his nose I'll bet!
Reply

Ahaha, it shows you never sniffed a snowman's genitalia eh? They smell wonderful! Like... snow.
Reply

i like the gwen suit...he looks cool and silly.
Reply

Sorry, I don't get the joke


but don't tell anyone, okay?
Reply