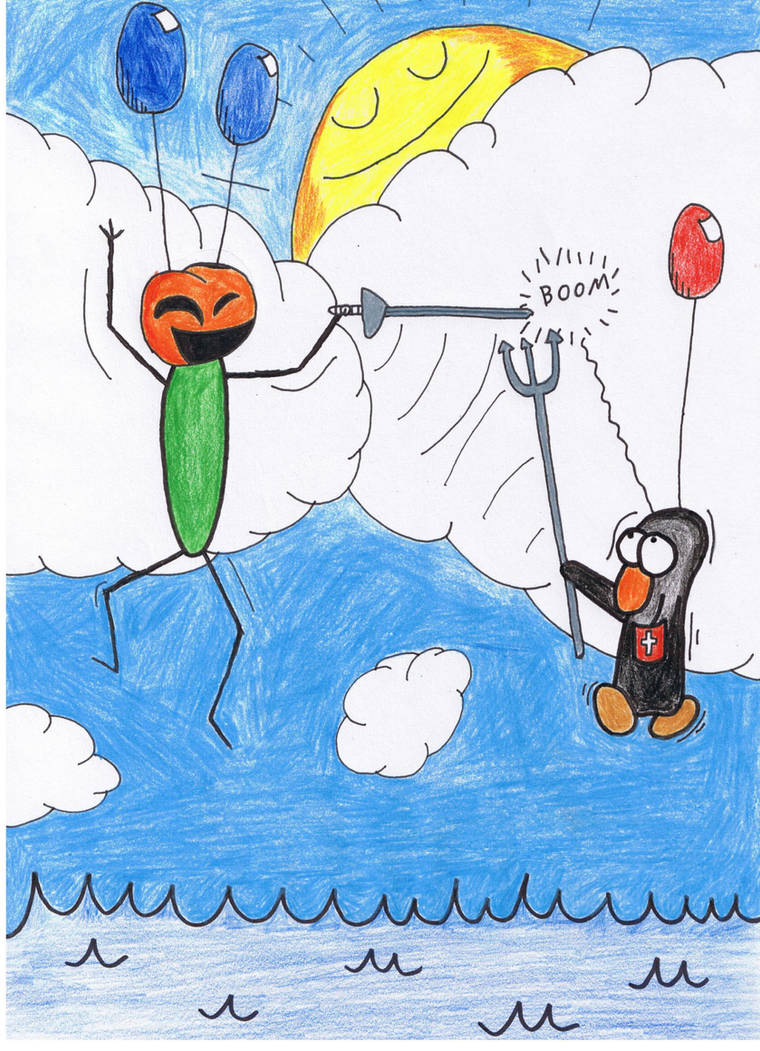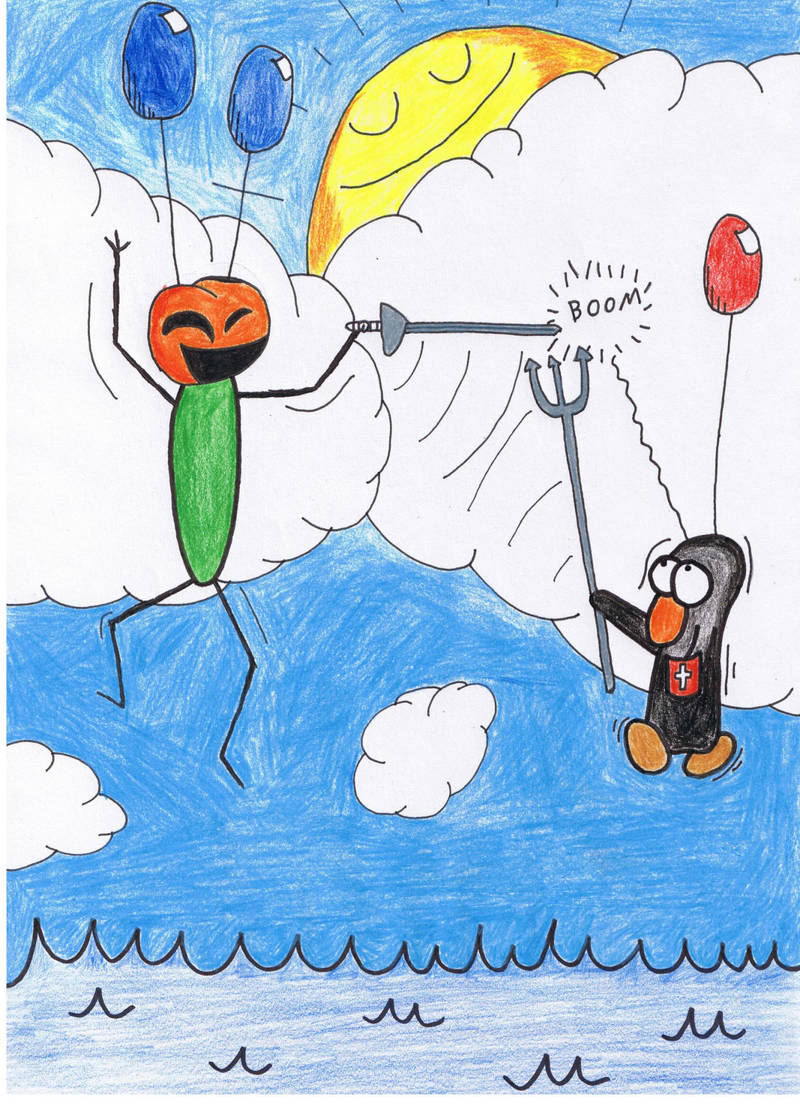 Watch
"Tribute to Balloon Fight, with Stanley and Gwen."

One of the first videogames on the old NES; it featured two little dudes with helmets, and you had to pop the balloons of your enemies to make them fall into the sea.

Videogames are important in Antarctica Asylum because that's about the only entertaining thing in the recreation room; and since it's a cheap institution, they only have 20 years old videogames.

Stanley is a psychopathic pumpkin-man with monomania for violence. He belongs to me.

Gwen, shown here with a shield inspired by the first Zelda game, also belongs to me.