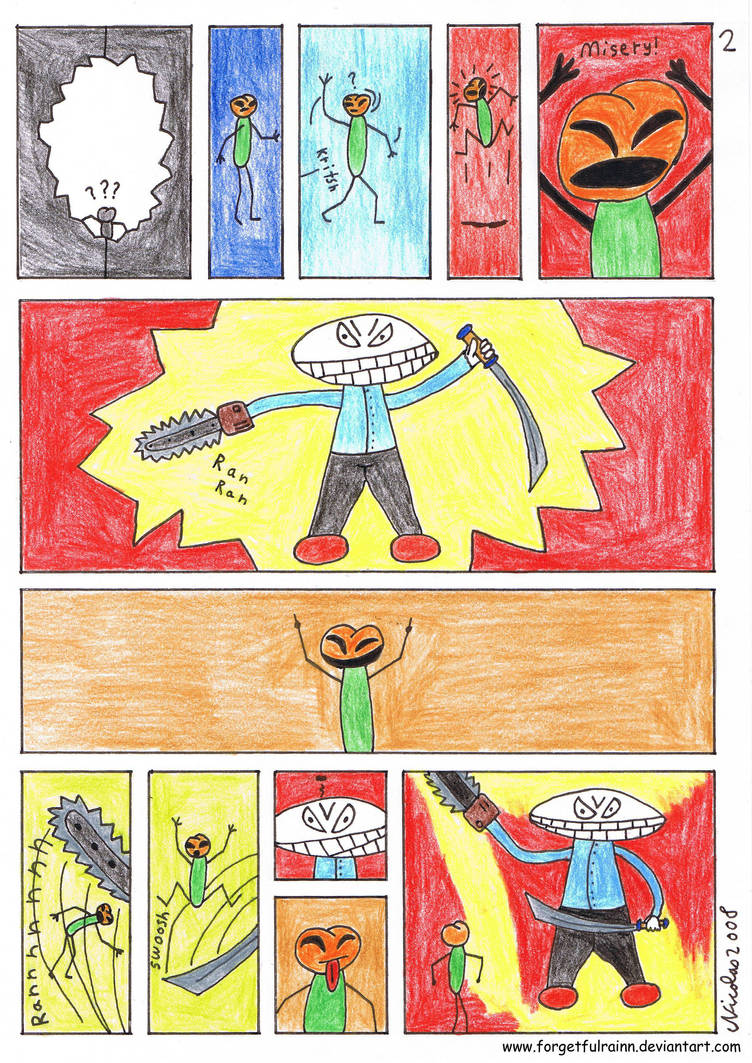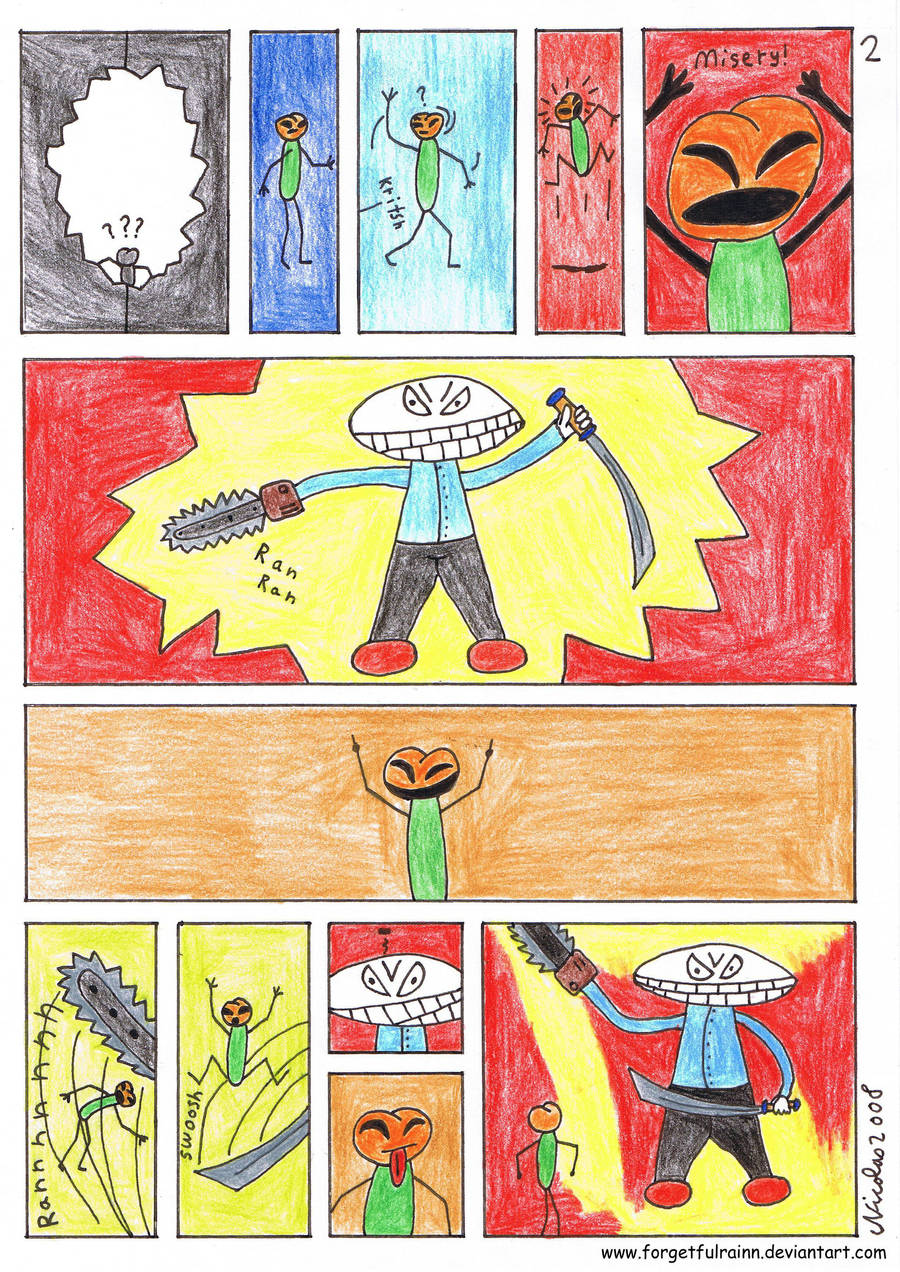 Watch
"Stanley Special, Part 2"

Continuing the 100% action adventures of Stanley as he storms the asylum.

This page is a little more classic than the first, because I didn't want to submerge the comic with special effects all the time, which would diminish the effect of said special effects. Enjoy nevertheless!

Hey what's up?
You can't let us hanging here!
When will it continue?
Reply

Haha, sorry, it's been a while since I worked on my comic... The third page will come! I just don't know when...
Reply

is that the final level Boss?

Reply

You wish! Haha, but yeah, that inmate was shaped like a swollen version of a regular inmate, and thus, like a final Boss! But it ain't the end, according to the plans in my little moleskine.
Reply

I'm glad it isn't

I just couldn't help but be reminded of those huge final bosses in older games. It was awesome.
Reply

Good old days! I think videogames strongly influenced me when I made comics at age 5... it was all platform like and had no text! It was the comic version of Megaman, in short, hahah.
Reply

omg will stanley survive such horrors???!!!!!

Dont miss the next show, because we will not miss it too!!!(tradicional line of Dragon ball z portuguese translated series).
Reply

Hahaha, your Godmother told me that the dubbers had their fun with those Japanese series... as they had in France. You'd not BELIEVE the nonsense they added! Like when a character isn't on the screen, they make him say something stupid. Like, in that episode from "Ken the Survivor", some dude heals his own wounds, and Ken says "Woah, his wounds closed!" and then the dubber adds this line, when the healing dude is off screen: "My wounds closed, always at the same time everyday!" as though his wounds were a shop. LOADS of funny stuff like that. Also, most female characters are voiced by DUDES who pretend to talk like girls, which is insane!
Reply

Who's the angry man?
Willl Stanley survive?
Who will help him?

All this and more in the next episode! : D
Reply

Hahah, the angry man I call "Flathead" and he's an inmate (I guess that blue shirt and black pants are the uniform of the inmates). Wait for the next page!
Reply

Has Stanley met his match....where's his knee cap remover when he needs it?
Reply

Hahaha, he gave it to Gwen! But he has much better in store, you'll see.
Reply

Reply

What will happen next...!?
Reply