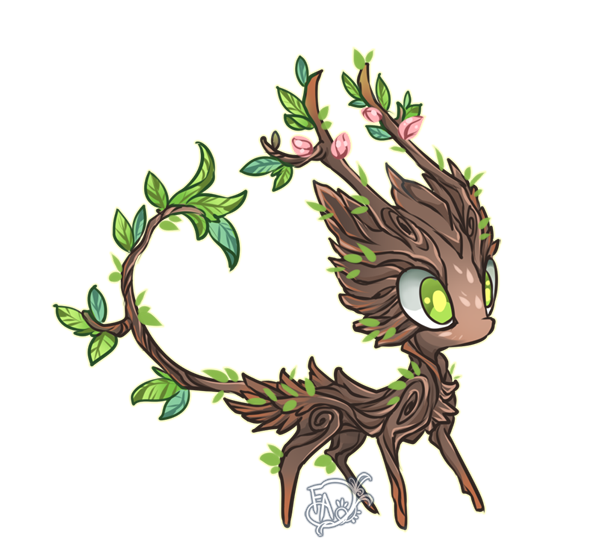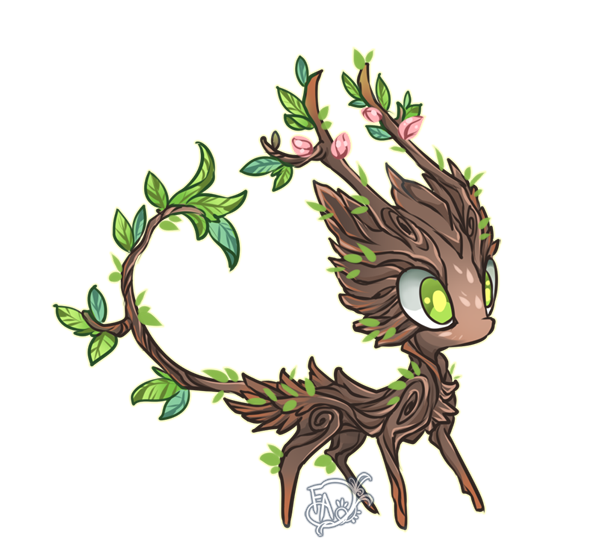 Watch
Something I thought up at work while it was very quiet
and boring
As I love anything to do with nature, and feel more comfortable working with it, I created a species where I don't have to stress over body patterns - something I struggle with.
Sprout Sprites are tiny fairy like creatures made entirely of wood.
About 14 / 17cm tall they live in large gardens, woodlands and forests where their is bountiful amounts of nutrition for them.
They also rely upon sunlight and water to keep their leaves and flowers healthy!
Lifespan is roughly ten years. Once they die their body creates a tiny seed where life will begin anew.
The Sprite above is Twig, still an young one as the flowers on his horns haven't properly bloomed yet!
Alittle more information on design, flower placements and special trait, here:
(Will redo this guide soon and make it more presentable! I just wanted to get my ideas down before I forget!)
Uncommon traits found on SproutSprites:
Extra:
Limps
Tail
Ears
Horns.
Rare Traits:
Mulitcolours flowers
Wings
Elemental Magic (is powered by their horns)
Sprout Sprites are a closed Species by Forged Artifacts.