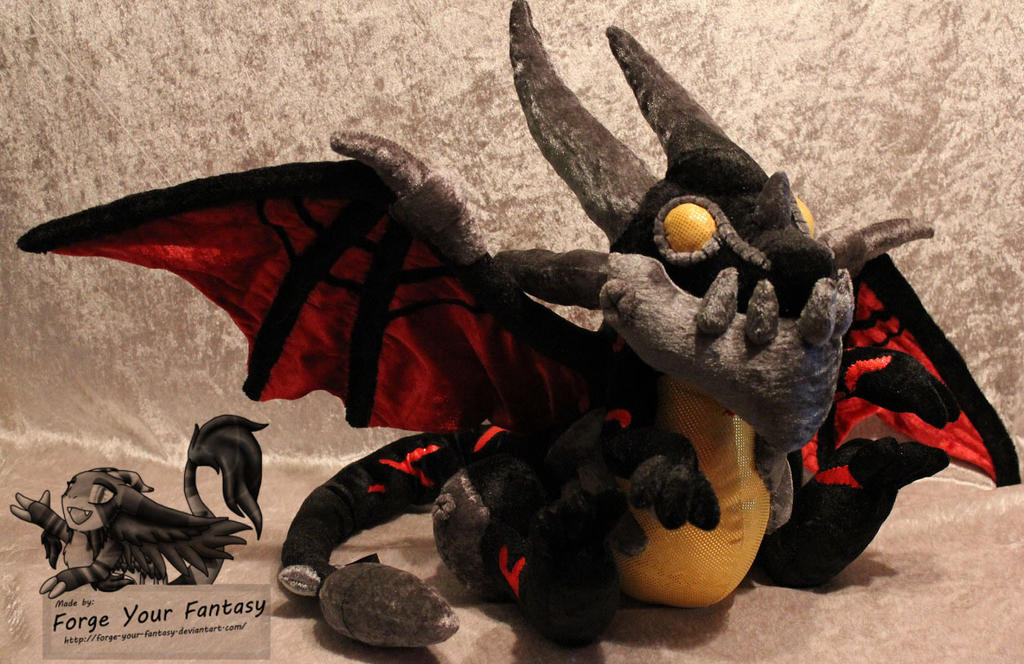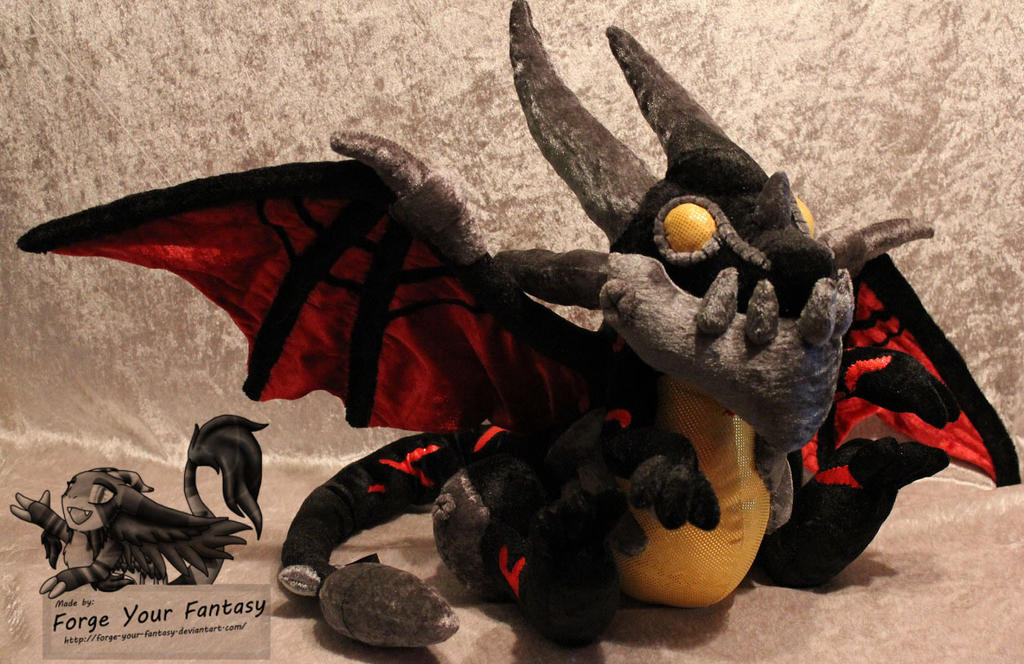 This is easily the most detailed and complex plush we have ever made at Forge Your Fantasy!
Inspired by the Lil' Deathwing mini pet from World of Warcraft Cataclysm, this plush has every detail you can imagine.
Every detail is hand-sewn from the lava cracks in his scales to the eye details. We had to special order in fabrics for this plush so that we could get his wing leather, eyes and belly the right colour and texture.
You can't see in the picture but his spine has individually sewn plates running down it that look amazing!
His legs have doll joints in them so that he is able to sit down and look cool on your shelf and when you pick him up the legs dangle below him - a really neat detail!
The wings have plastic rods in them that help give his wings some life and not just flop weakly by his side - afterall, you wouldn't want to miss those cool-looking wings!
As you can probably tell, we are really in love with this plush and so much was learnt making it - it really marks a new chapter in our plush-making.
He's Sold!
But if you want to get your hands on other creations like this plush then please visit the new Etsy shop! You can find the link below:
www.etsy.com/se-en/shop/ForgeY…
Thanks for watching and your comments are always appreciated!