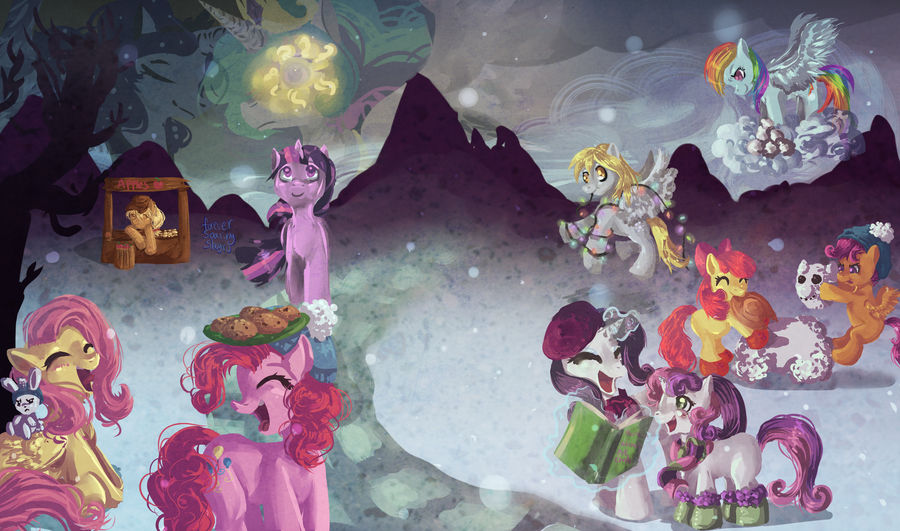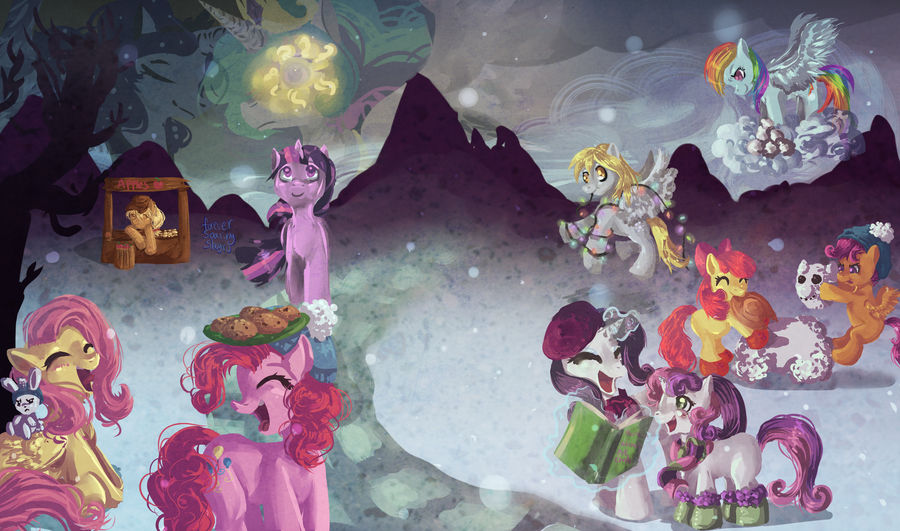 Watch
For December draw-off.
I wish I was able to finish it before Christmas. Oh well.
Thank you everyone who faved this.

Edit:
I want to redo this someday (probably next winter unless I get around to it sooner. It will have more characters, better poses, better faces, and will look all-around less awkward.

Sure! :D Just credit me and link back to the page.
Reply

Beautiful painting, it's gorgeous. But lovely as the artwork is, I can't bring myself to like the picture. At all. We've got all of the mane six, the Cutie Mark Crusaders, and Princess Celestia, and even Derpy Hooves, yet Twilight's closest and most supportive friend has been forgotten yet again.
Reply

Spike was in the original sketch, but he and multiple other characters were eventually cut do to time restraints and composition changes. Perhaps I'll draw a picture of him to make it up to him.
Reply

Very nice atmosphere, but Fluttershy's and Pinkie's laughs are a little creepy. Rarity and Sweetie Belle are doing it right.

Good job.

Poor Applejack.
Reply

Thanks.
(Fluttershy isn't supposed to be laughing, but catching snowflakes(I didn't know how to make that more obvious).)
Reply

epic is the only word i can think of to describe this
Reply

I love the celestia woth the sun. that's a nice touch~
Reply

aww look how cool you have drawn this! and all the textures! 8D
Reply