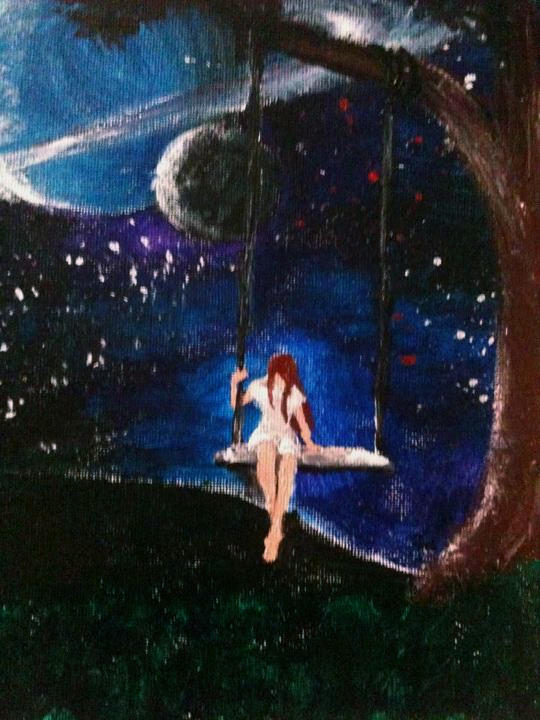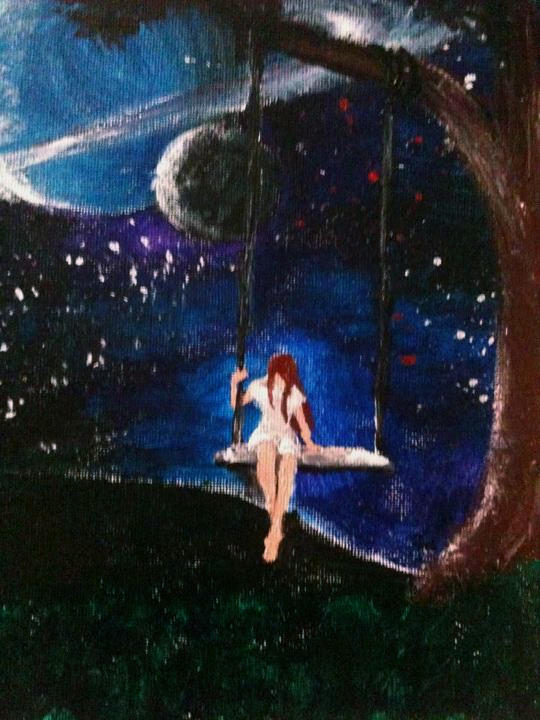 Watch
Lately i feel alone.
In the blue.
Ever since you left me,
sitting alone in this swing made for two

Pretty much sums it up. In exactly 5 days I'm moving to a different city and the one person i want to see more then anyone else has no interest in seeing me. Which inspired this. The quote at the top is from a song I've been writing (now that I'm actually half decent on guitar)

Oh no. D:

That really sucks about the person not wanting to see you.. I haven't experienced that, but I can imagine how horrible it would feel. :/

If it makes you feel any better, I absolutely love the painting. You did an amazing job.
Reply

Ill spare you the details of the situation but i hope you never have to experience anything like it, its not fun.
Thank you

Painting it made me feel better for a while, theres something very calming about getting emotions down on paper. Or canvas in this case.
Reply

Well, i hope whoever it is realizes that they should see you, you seem like a perfectly nice and good person to me.
now, i know exactly how venting by drawing is. I've had to do it more than once, and it really does make you feel better, even if only for a while. I'm glad it helped, at least some.
Reply

Haha yeah this sing my first time venting through art, I've done it too many times! It made me feel better while i was doing it so now I'm posting all of my summer pictures and talking to lovely people on dA like you which is also helping a bit!
Reply