I'm going to be away visiting my family from Thursday pm - Sunday pm and because they don't have the internet I won't be answering notes and stuff until I get back! Just thought I'd mention it!















I have been dithering for a while now and have finally decided, yes, I am going to hold another contest!!

And the title for this contest is…*cue drum roll* …


A Touch of The Surreal

I love surreal art which is why I have chosen it as my theme. Now before you think that might be a little difficult just hear me out…

I use the word
surreal
very loosely. I'd like there to be a surreal element to each entry but it doesn't have to be
full on
surreal. Here are some themes that are used in surreal works over and over again that I particularly

. So if you want to gain brownie points from the judge

try to incorporate one or more into your entry…
* The Alice in Wonderland
Hall of Doors
. It doesn't have to have an
Alice
theme, just the never ending hallway with the infinite number of doors, or the falling down the rabbit hole idea, or variations on those themes. Of course, if you like the Alice theme you are welcome to do that.
* Anything to do with labyrinths or mazes. Being lost, with many paths to take…
* Anything inspired by Escher's work, whom I love. I especially adore that scene in the movie
Labyrinth
with the topsy turvy room of stairs inspired by Escher's
Relativity
pic!
* The concept of
Time
and how it can be manipulated. Time fascinates me and Dali's Melting Clocks is an inspiration.
*The idea of other dimensions mirroring ours…that you could step through something as simple as a wardrobe/mirror/door and find yourself transported to another world.
You don't have to follow these themes completely, just incorporate them into your work in some way. And what you add
with
those themes is
totally up to you
…you could create a manip of a wistful redhead lost in a maze, intent on reaching the castle on time, or someone trapped in a world of stairs and doors, or a mirror portal to another world. Artists could even have a go at their own Escher style paintings! And photographers are welcome too…most things can be photographed in a surreal way! Let your imagination run riot!

Although I have a stock account -
MirandaRose-Stock
- you don't have to use my stock if you don't want to, although I do have several shots of hedge mazes which would be helpful if you decided upon that theme.
The contest will end on 1st January 2007,</b> giving you two whole months to come up with something. I'm sure that there will be lots of Christmas themed contests coming up so this one will be completely different as a contrast.
Up to two entries allowed per person.
Oh, and your work must be a new deviation.
JUDGES
- me and hubby!

PRIZES
FIRST PRIZE - a year's DA membership and a feature in my journal of the winning entry and fifteen other works from the winner's gallery (selected by me).
SECOND PRIZE - three months DA membership and a feature in my journal of the winning entry and ten other works from the winner's gallery (selected by me)..
THIRD PRIZE - one months DA membership and a feature in my journal of the winning entry and five other works from the winner's gallery (selected by me).
So, good luck, and I look forward to seeing the entries and adding them to my journal! If you have any questions or queries in regards to the contest please feel free to note me.

P.S...If anyone would be kind enough to advertise this contest in their journal I would be most appreciative!


ENTRIES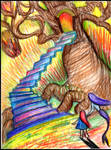 by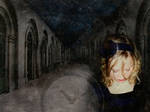 by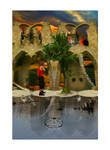 by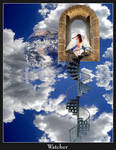 by

:thumb42842258: by
:thumb43036765: by

:thumb43034494: by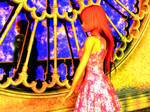 by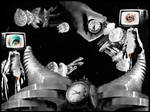 by

:thumb43823899: by

:thumb43765928: by














Other contests being held by my DA friends...

Mehrunnisa
is having her
First Contest
with the theme
In Cathedrals of Time
</u>. All kinds of media are accepted and you have plenty of time to think about your entry since the
deadline
is the
3rd December 2006
.
There are very
good prizes
waiting for you!
For more information concerning this Contest please read her journal by clicking
Here!













A Selection of my works...which I have decided to change each journal entry rather than keep using thumbnails of the same ones every time…I've also decided to link to ones that are not that popular as well as ones that are…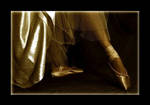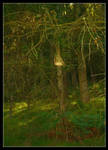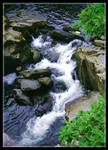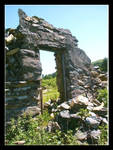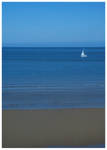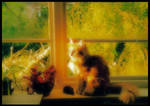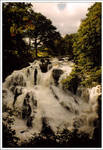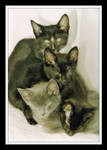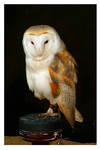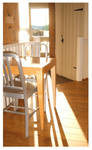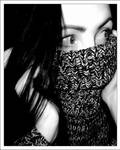 :thumb23470677: :thumb21659655: :thumb18352210:













My Photomanipulations and Writing -





Some thumbnails of my manips -

:thumb33218116: :thumb43428770: :thumb43036637:
:thumb33174805: :thumb33219322: :thumb32933506:

My Stock -





Some thumbnails of my stock -
:thumb18733375: :thumb37831482: :thumb21698974:
:thumb40324949: :thumb20359483: :thumb16598998:













Each hug won't be for me,
It'll be meant for a tree!! -
*HUGS* TOTAL!
give UKTara more *HUGS*
Get hugs of your own
</small














lovely features.. good luck with the contest..i dont do surreal stuff..i wish i did i would participate in a heartbeat..