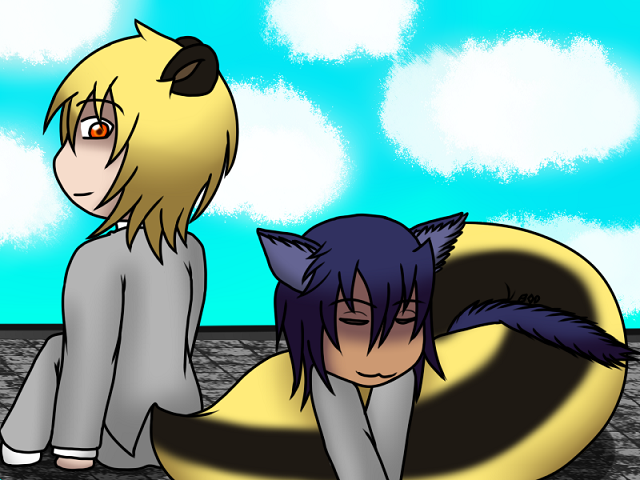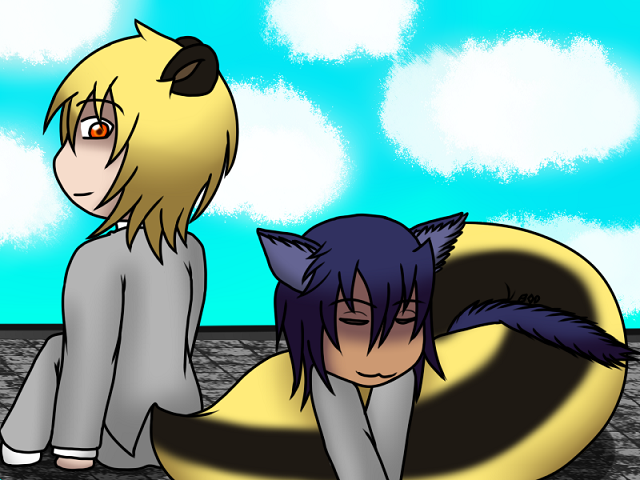 Watch
A commission for Amy from a while back I forgot about posting XD; 'Critter Academy' is one heck of an AU, because it's two AUs crossed over into one. (We get pretty silly and wild in IM XD

Pet!AU and School!AU, in which Squirrel!Maru is the new kid at Cat!MuYoung's school, the unlucky freshman being immediately claimed as the possessive kitty's boyfriend.
Mostly MuYoung likes to sleep on Maru's tail. IwouldtoothoughLOOKATTHATRIVEROFFLUFF-
I don't own the characters, they belong to Kang Im the creator of TAL please support the webtoon on Naver~!