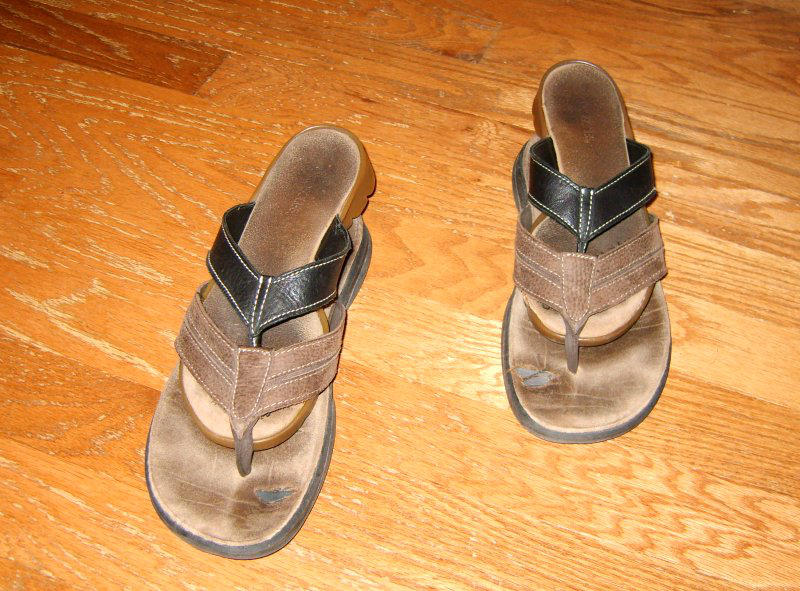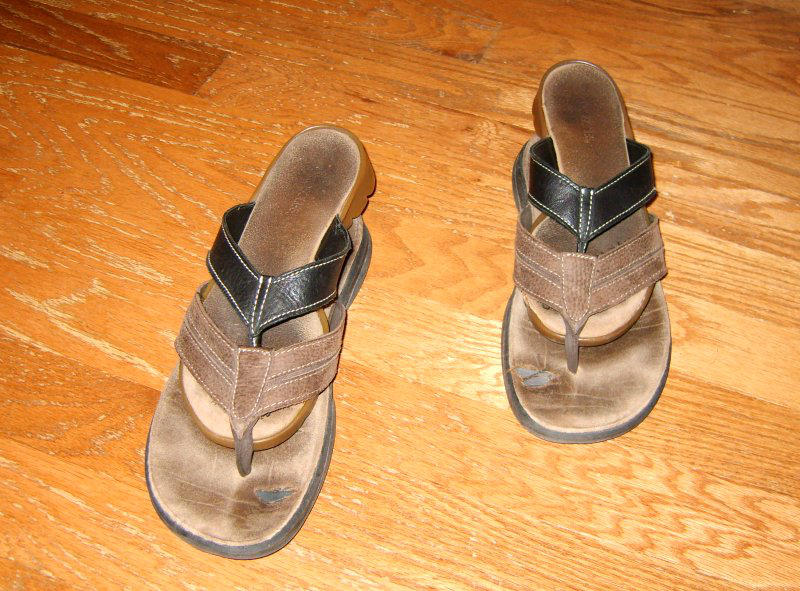 Watch
Walk a mile in my shoes...

So cliché, but it's hard to look at the picture and not think that. Those are my brother's honking big size 13 flip flops with my "daintier" size 10s piggybacking.

I did it on a whim a few days ago and there they've happily stayed, bonding and telling each other about where they've been.