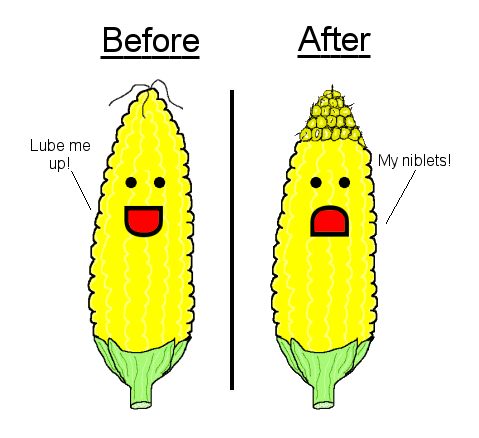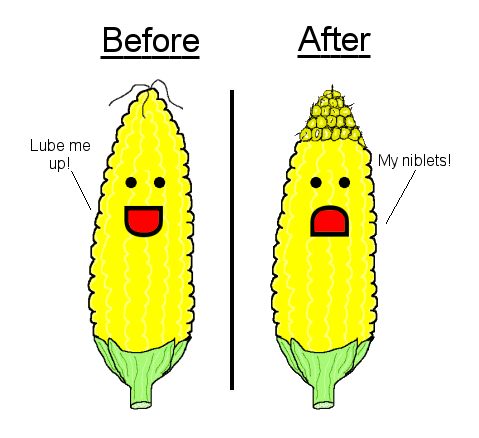 Watch
At two in the morning, it seemed like a brilliant idea!
By now, I'm pretty sure that everyone gets the connection between Yaoi and Corn, if you don't, you probably don't want to know.
Anyway, what spawned this little piece of WTF was a comment war with ~
jojo-kun
. I mentioned corn and she said, "Corn in the cornhole makes me think about how the kernels must come off inside his sphincter. Blaaahhhhh!" It devolved from there, but I'll spare you the details. *shudders* Yeah, this is totally dedicated to ~
jojo-kun
with

So...yeah. There you have it folks! The Life of Yaoi Corn.
Please don't kill meeeee!