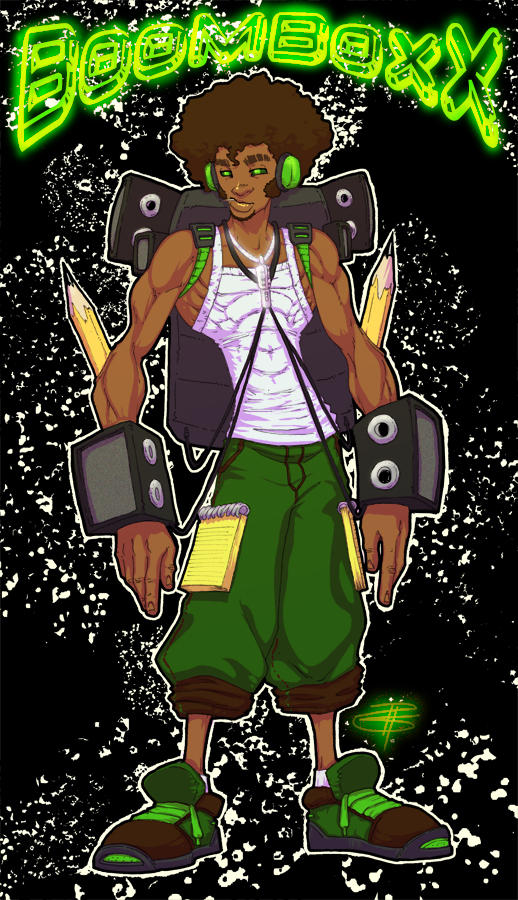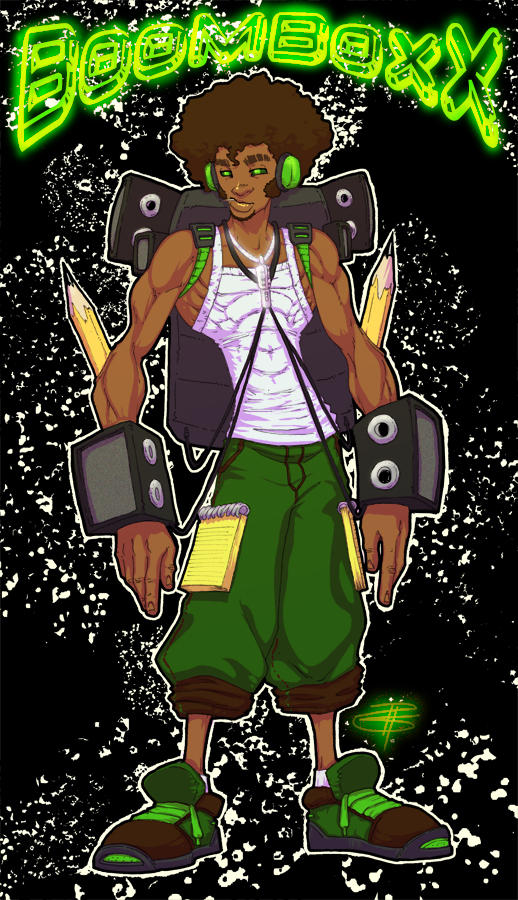 this is my entry for
's create a hero or villain char for his RandomVeus pin up contest.
VOTE FOR ME HERE ---- >
[link]
Bartholomew "BooMBoxX" JenkinZ is a MC, Dancer, BeatBoxer, and saviour of the people. he uses his forearm speakers to amplify his beat boxing to blast enemies away as well as his back pack speakers/ subwoofers to send him flying through the air in giant leaps and bounds. he also uses his elbowPencils for weapons and writing out lyrics on his leg pads when he pop'n locks.
he only speaks in rhyming lyrics and hes forever droppin punchlines on his opponents.... oh yeh hes a bad mutha- (shut yo mouth) hey im just talkin bout BooMBoxX.
lines and colors by me.