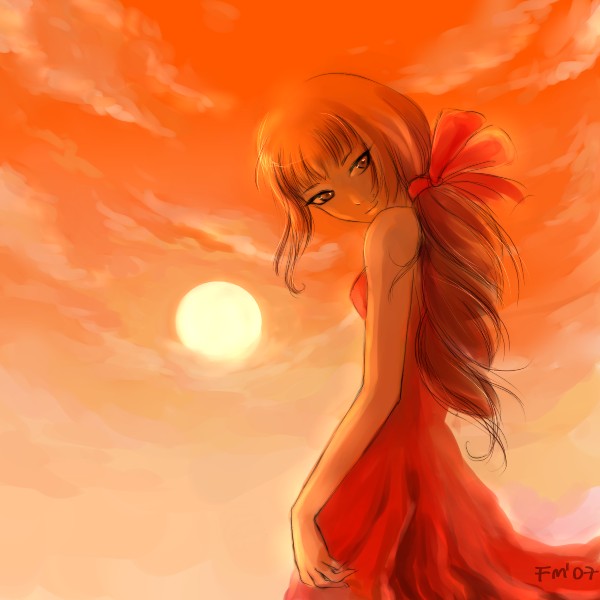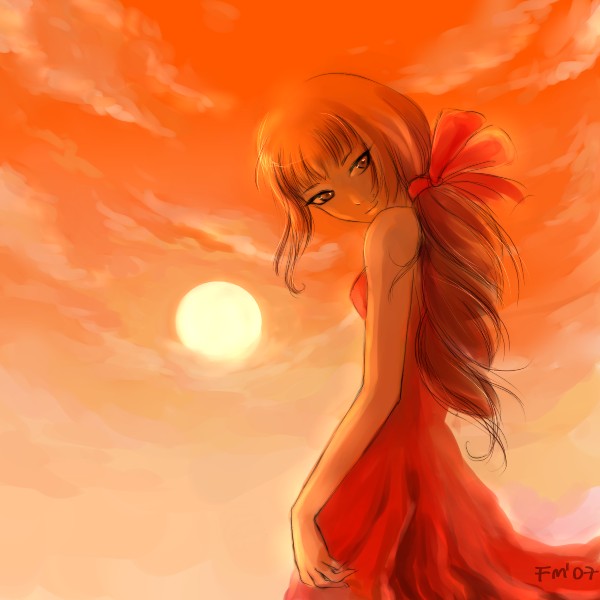 Old work, 2007
It's come out as a pair for picture Blue sky, although there are no much similarity I see them as the pair.

Очень тепло)) Обожаю закаты))
Reply

Well, I must say the composition is very good. I just can't force myself to look away from her face.

Also, I like how you did the sun - very bright, yet doesn't take the attention.

Reply

love the colours

Reply

DUDE, AWESOME. FLIPPIN AMAZING SHADING AND STYLE AND AAAAAAAAAAAAAAAHHH!!! SO AWESOME!! GREAT JOB!
Reply