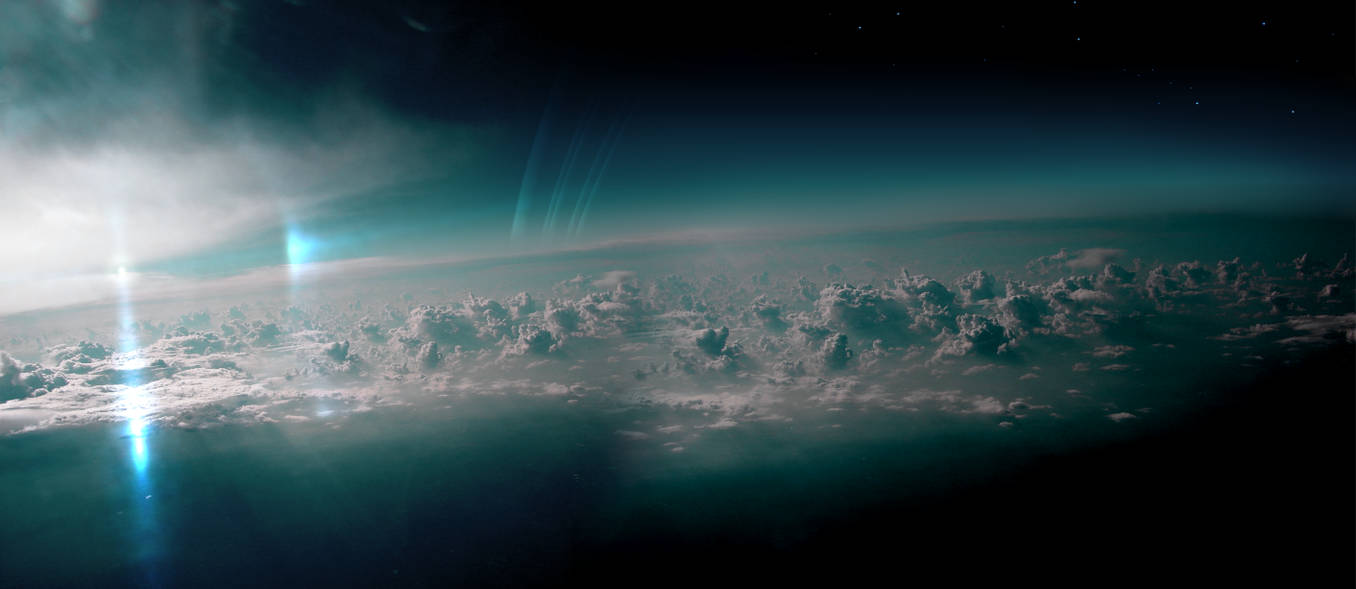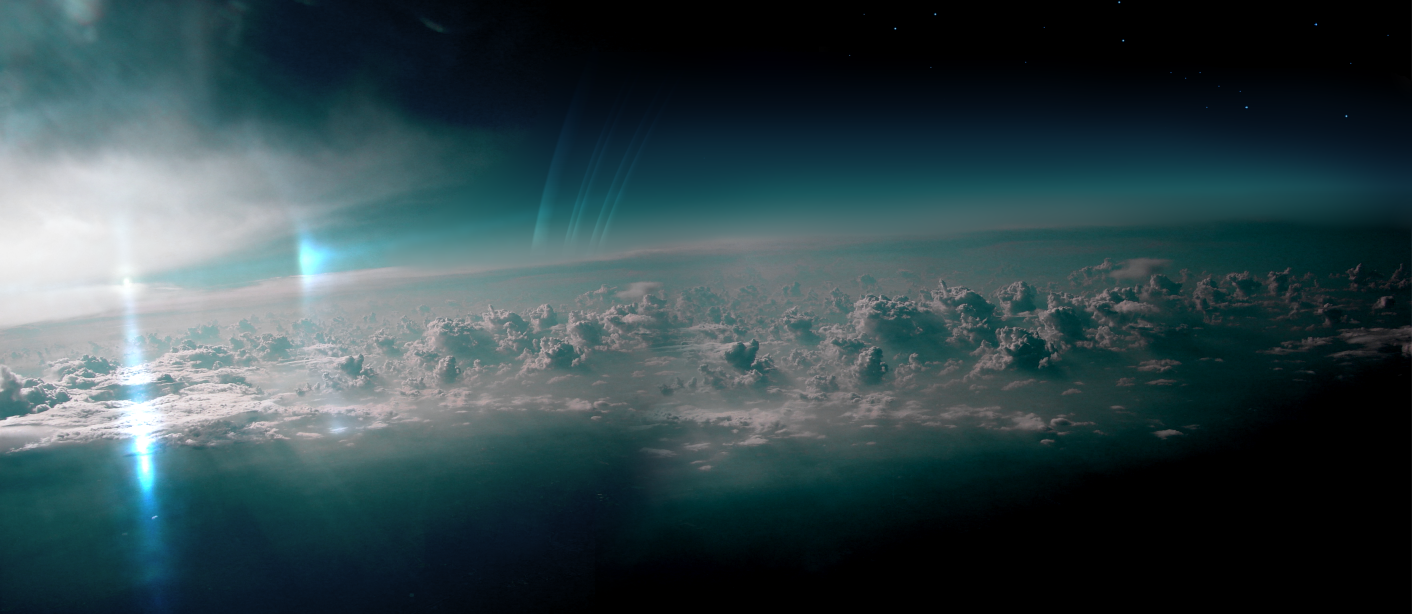 Watch
Sunrise over Uranus.
Made from cloud stock photos, and sun halo done in HaloSim.

Reply

Simply great and beautiful!

Reply

This is beautiful. It's a shame that pictures depicting the worlds of the gas giants are so rare!
Reply

I know, I wish there were more of Saturn and Neptune.

Saturn's rings would be gorgeous to see from the upper atmosphere.
Reply

Few people make such realistic and beautiful cloud effects on such topics; the only other piece I know that matches this in majesty would be Sirgerg's "Shadow of Io".
Reply

Well, I used several stock cloud photos that I edited together. Might try something different next time though.

Reply

To be honest, this has to be one of the most beautiful things I've ever seen.
Reply

This picture is my new desktop background.
Reply
Wow... incredible job. You're amazing....
Reply

This is beautiful. Faved.
Reply

I have to say, this concept is a real nice idea, and it looks pretty good so far! I'm impressed.

Reply