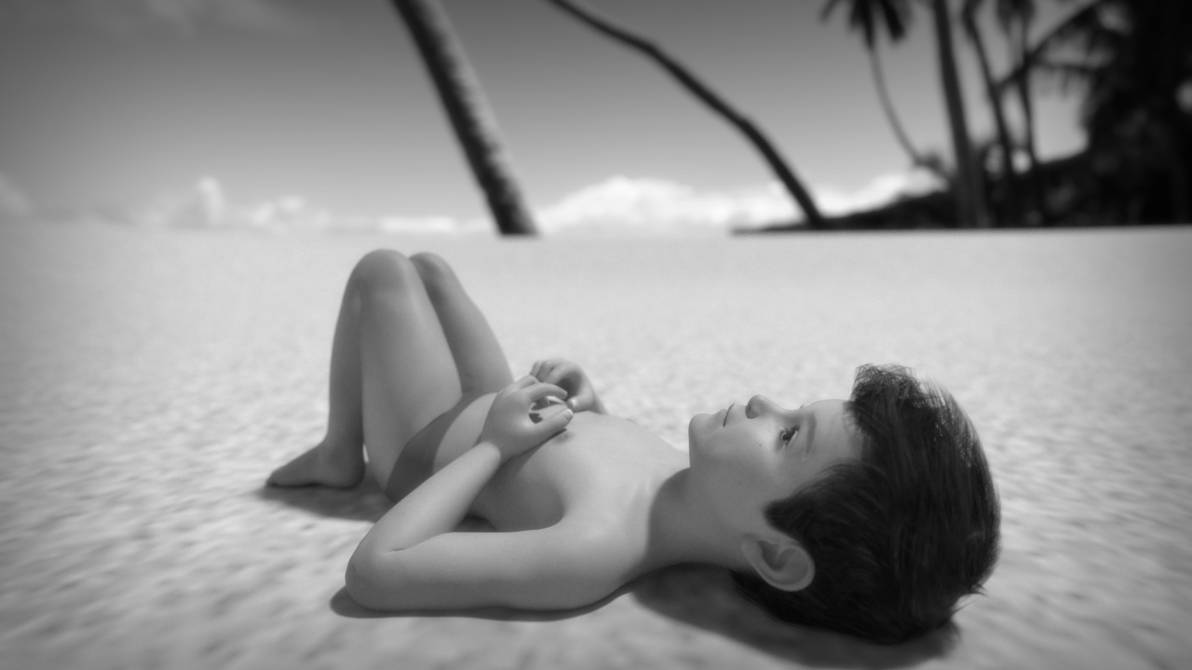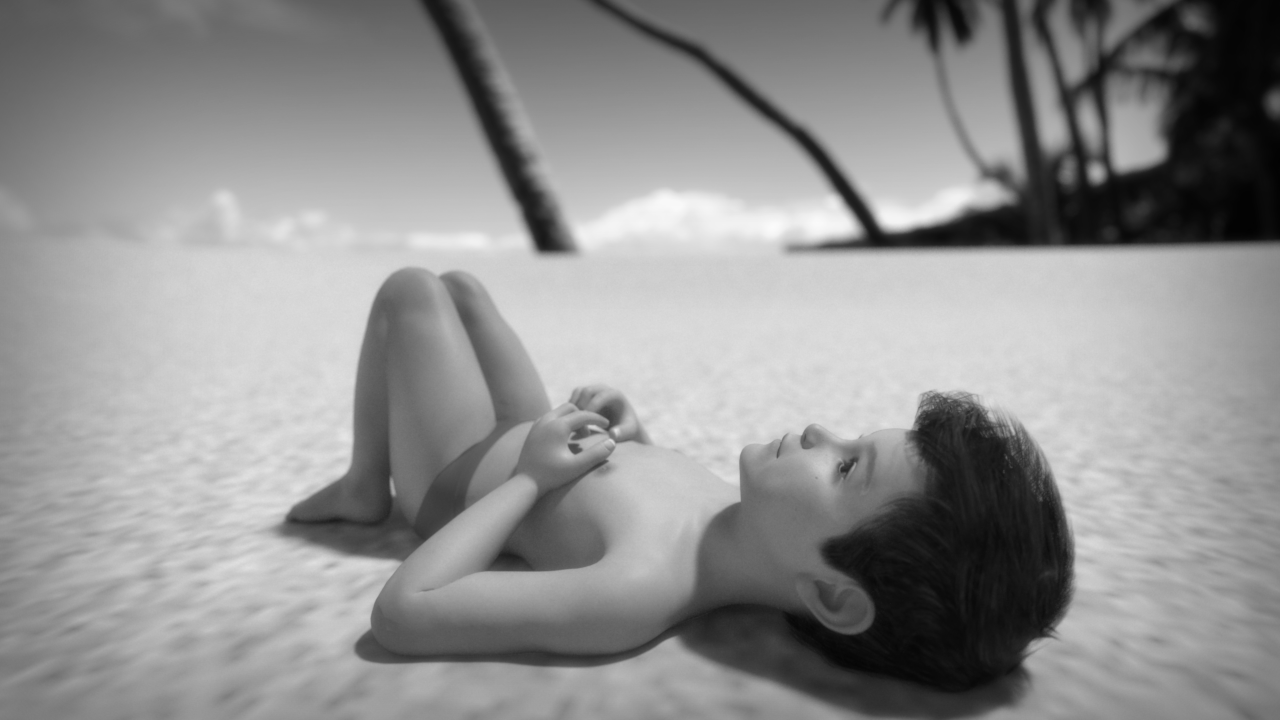 It's been a long time since I did any 3D work. I recently returned to 3D rendering and I found myself a bit out of practice and not getting the results I was after. Now, one of the first 3D renders I did that I was proud of was a simple picture of a boy on a beach, lit by Uberenvironment. So, I returned to that original concept, except I chose a different pose, and used Reality's IBL instead of Uberenvironment to light it. I also, for a change, decided I liked the image better in black and white, getting rid of a very distractingly bright blue sky. I hope it turned out well.

*ETA: Daz Studio Pro 4.7, Reality 4.0.2 b85, Luxrender 1.3.1, Photoshop CC 2014

great render! i find it a bit haunting (is that wrong?) your choice of black and white was a good one. i've been wavering on buying reality, but this image will make my decision easier.
Reply

Thank you.

Haunting fits, though it wasn't quite what I was going for. I can see it, though.
Reality is fantastic. Well, if you're patient with long render times. I was taught lighting for film and video in college, and since Reality/Lux is physically accurate, it makes a lot more sense to me in figuring out how to light a scene than all the tricks you have to think about in 3delight, like having to add light sources to imitate the natural bouncing of light. (In this case it didn't really matter, as I used imaged based lighting, but Reality/Lux is amazing in that feature too.)
Reply

You did good

Reply