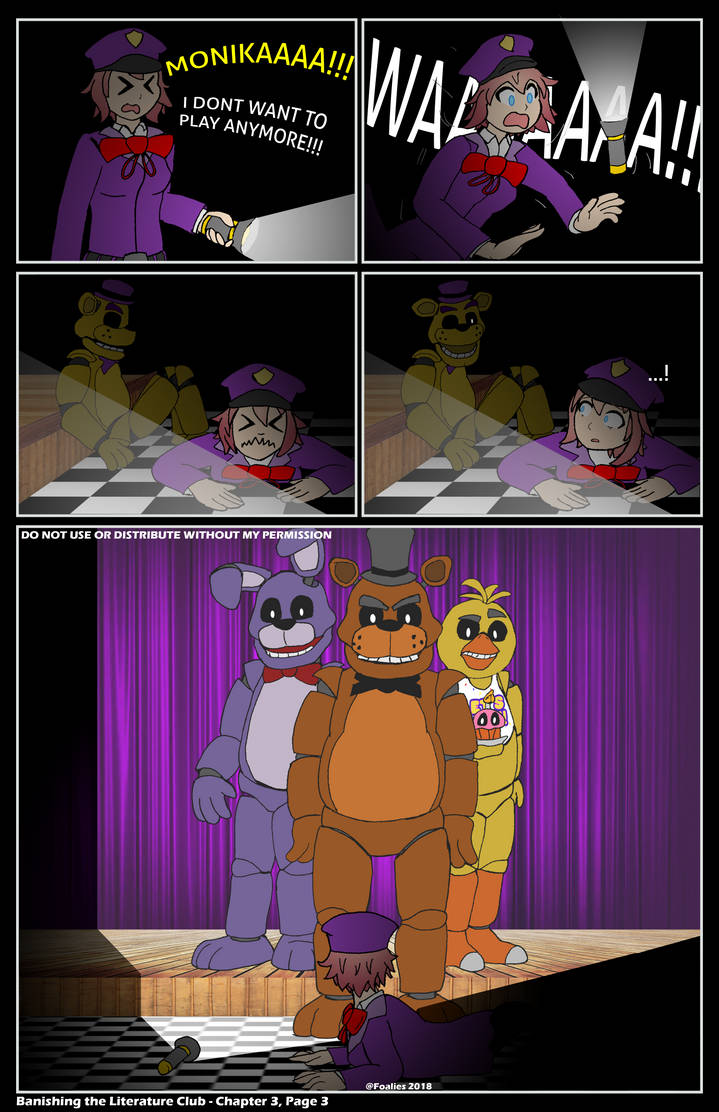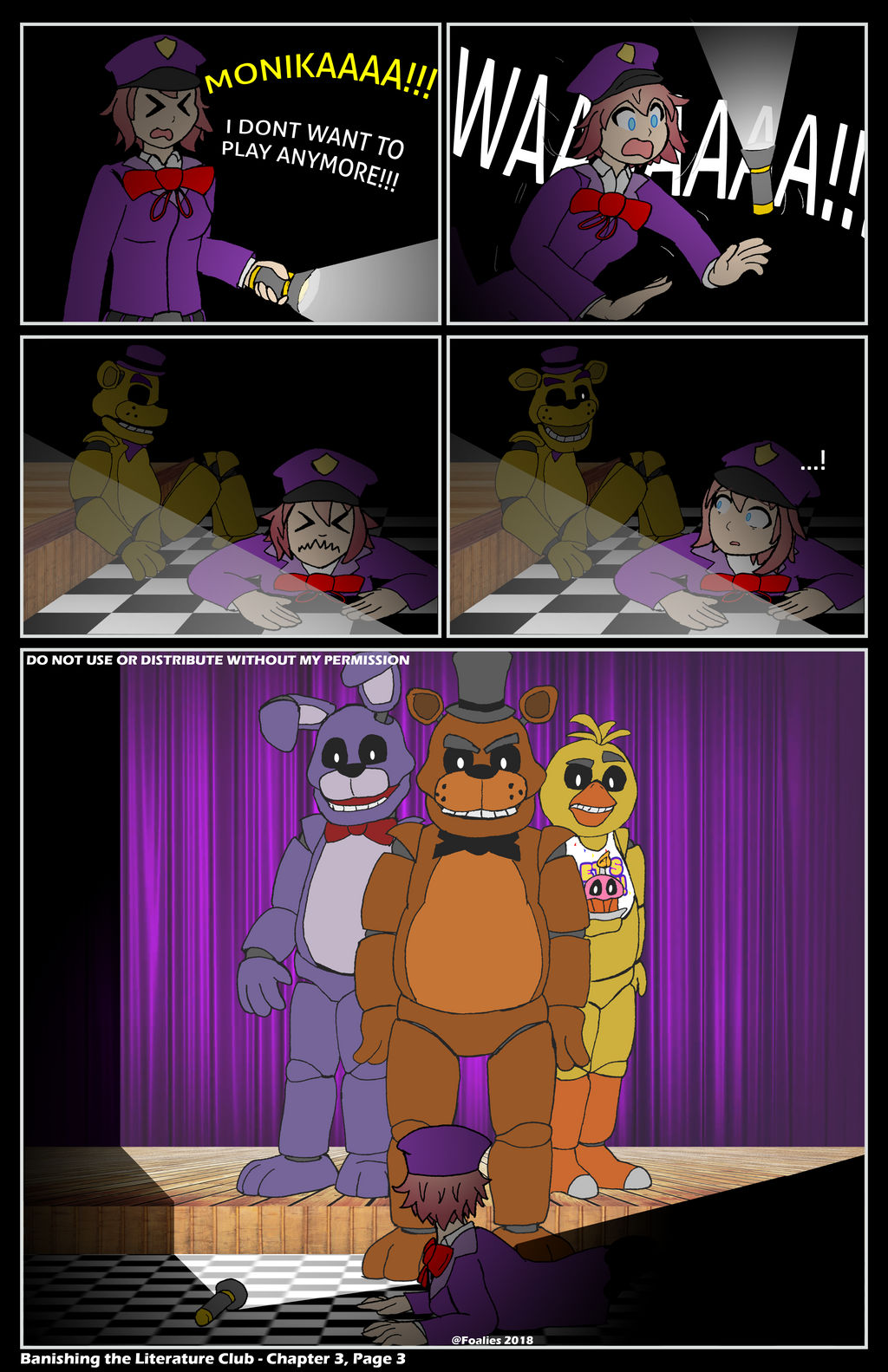 Watch
Sorry about the few week hiatus... It's been a stressful few weeks and I don't have much of a free schedule to do pages.
Not to mention that I had no idea how I was gonna make this part of the story look.

But happy with the outcome.
So, for those who asked,

, Sayori is still here.
Previous: foalies.deviantart.com/art/Ban…
Next: foalies.deviantart.com/art/Ban…
DDLC is created and owned by Team Salvato

The Five Nights at Freddy's franchise is created and owned by Scott Cawthon

Props to

for the "Lets eat!" detailing on Chicas bib. Check them out here:
kaizerin.deviantart.com/
Created in February 2018 using hand drawing, photoshop and paint.net

DO NOT USE OR DISTRIBUTE MY ARTWORK WITHOUT MY WRITTEN PERMISSION
It says so in the comic