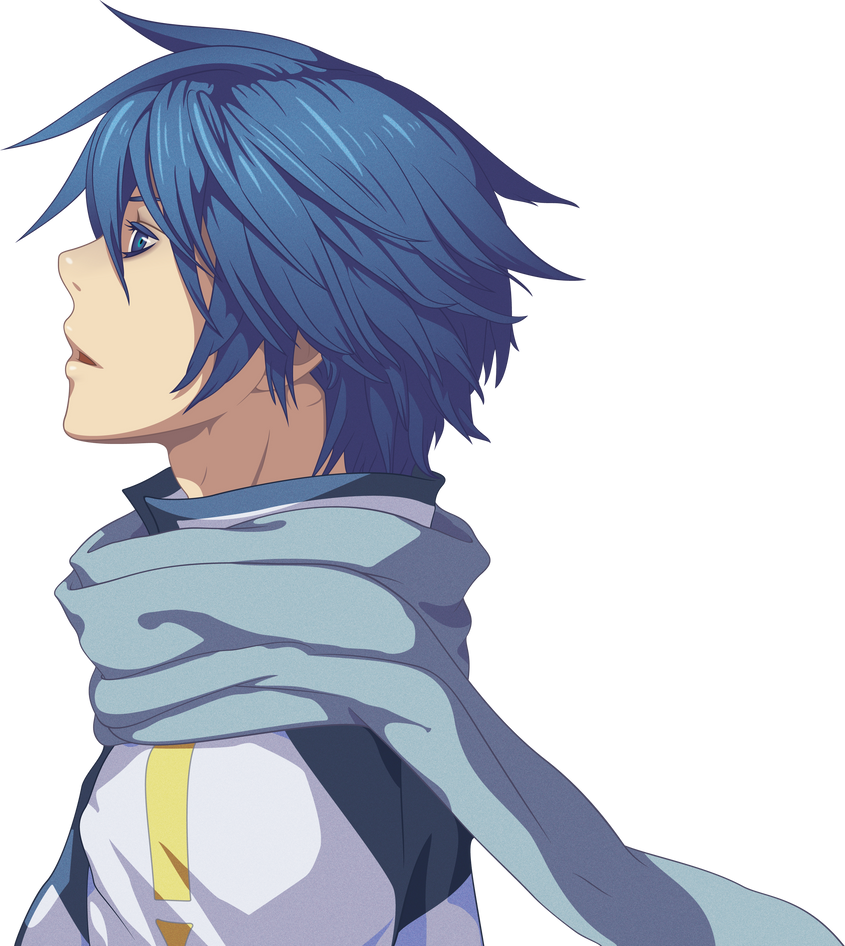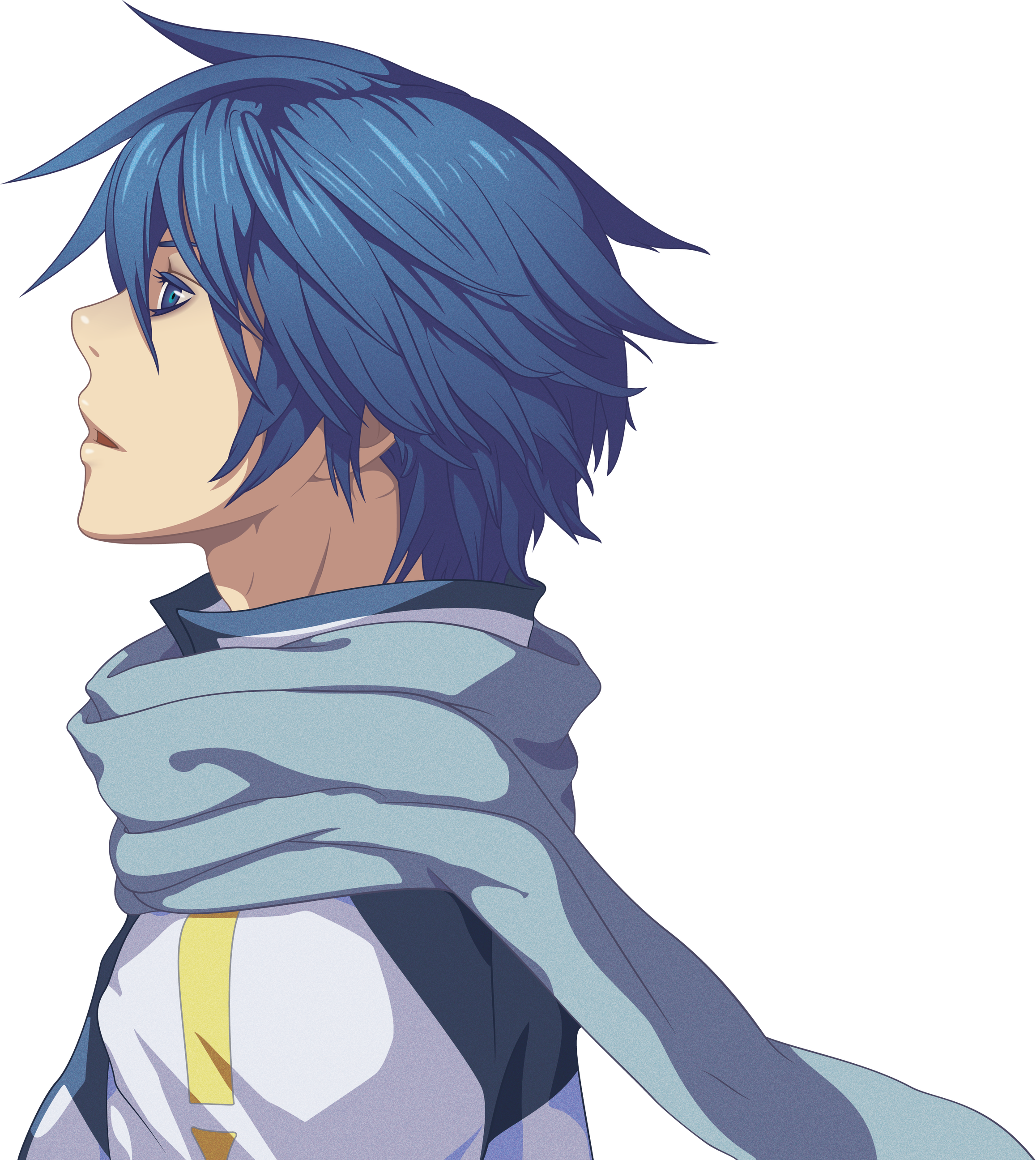 Watch
Done in Illustrator CS6 over a period of 4 days.
Uses blurs, gradients, gradient meshes and the Grain filter.
Vocaloid
Kaito
All right for the winner I plan on spending a little extra time.

First Congrats for winning the contest and great work on this!

First the pose and image choice, Its a interesting pose mainly for the expression he has and the scarf with the slight lean back, its hard to tell what he is doing or thinking is he startled? Is he starting to say something? Is he staring off in a train of though?

The line work was very well done I took a look around the image to see if I could find an thing wrong with it and came up blank, you also made the choice to have colored outlines in the image with the only black being in his eye, The colors for the outlines were very well chosen and blend in well this gave the image a softer effect that worked very well with the slight grain filter used.

As for the grain filter I like the choice to not use it in his face that made the face stick out more, use also used gradients and blurs in the face and did not use them in the body where you stuck with hard lines, this allowed the face to have a softer feel then it normally.

The Eye with the soft blur around it and the brown ting made the image for me its not the most complicated or even all the difficult part of the piece, just striking, and since the eye is the most important part that carries a lot of weight.
The lips are almost equally as striking.

The hair is great but it also has my main complaint for the image, where the hair parts in the middle the shading is a little messy and clumpy and that could have been improved other then that it has great depth and a very slight gradient that help with the depth that I almost missed great effect.

The scarf also has a past where the shading got a little clumpy but I think that actually helps in this case as it give it a little more character.

The arm has that little stripe in it and I really like the little shading stripe and the yellow it gives the image the splash of color that brightens it up.

I'm not sure I like the little luminous blur shading in his shit that pop's up hear and there I think it might have been a little better if the saturation was turned down a little since the color looks a tad off compared to the rest of the image.

All in all a excellent piece and again I hope everyone enjoyed the contest as much as I did!

Daul
The Artist thought this was FAIR
6 out of 6 deviants thought this was fair.