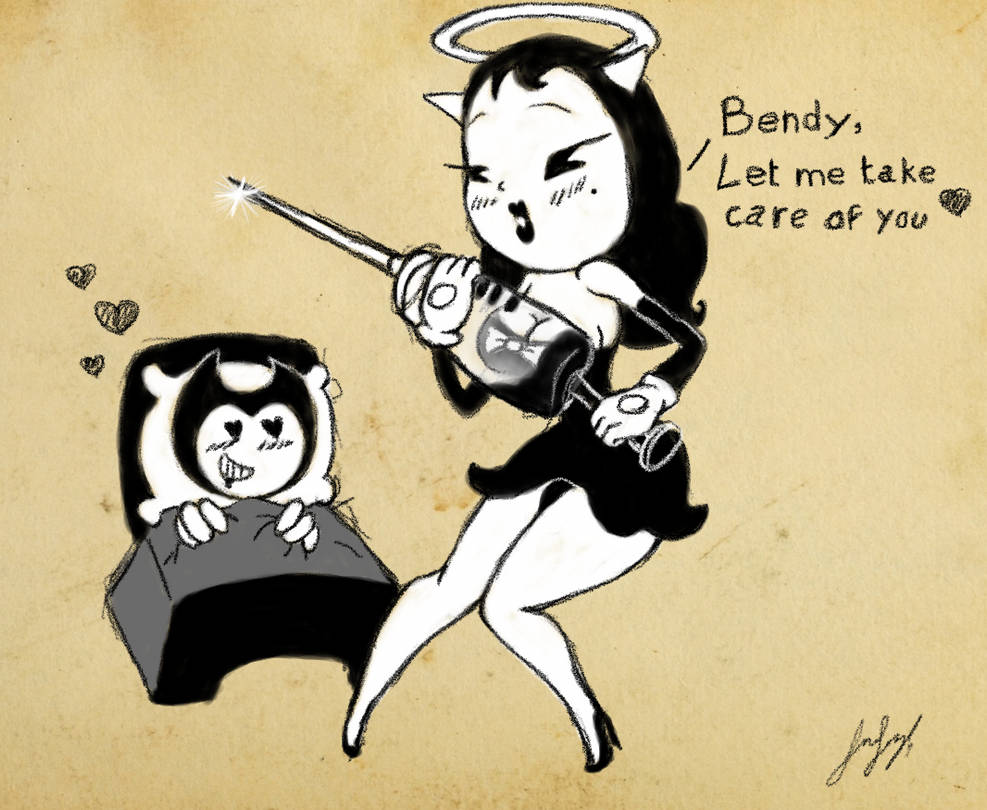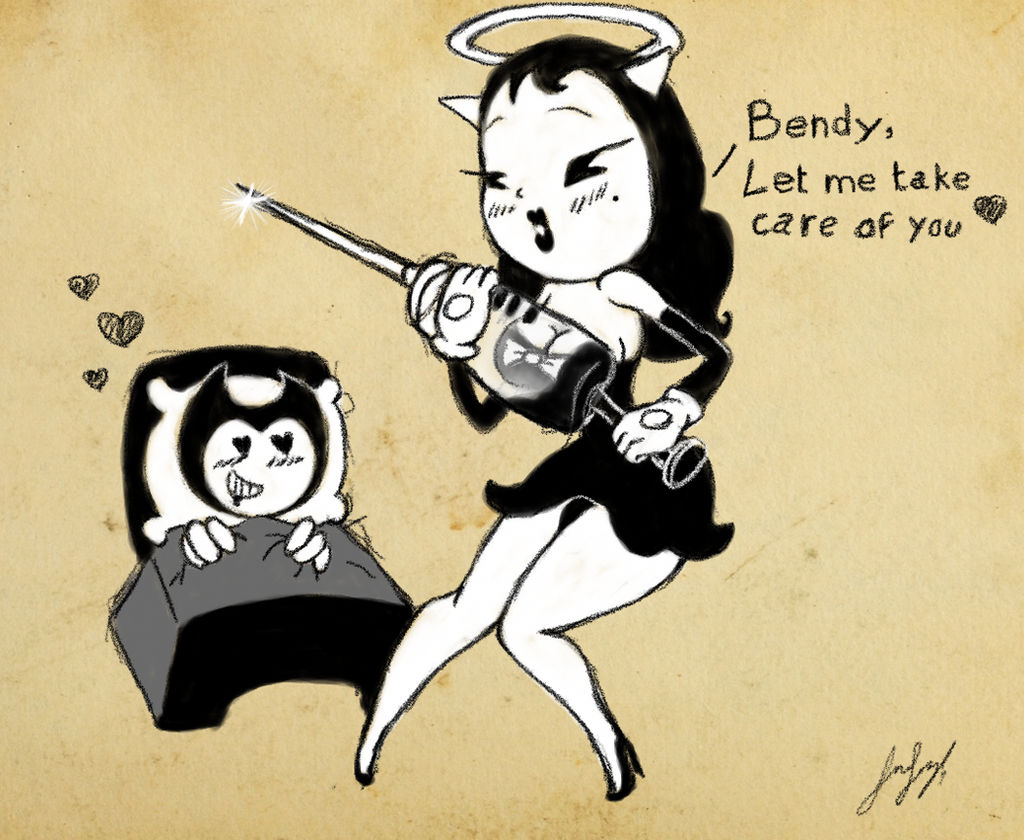 Watch

There is no vaccine to cure our dirty needs!

And well..... It would seem that there are XD
When Bendy, the demon darling is sick, Alice Angel takes care of this small sweetie of love that only needs to be restored or ....can be looking for something else XD may be that it is purposely for that the lovely Alice takes care of him ....hmmmm I do not know

But one thing is certain is that Bendy appreciates a lot XD Ooooh Bendy, you're just a little rascal ! But that's what we love *3* And.....HOP! *Alice pokes the tiny demon* But its location is a mystery....DAW fdgiazfcfaenffgkg
I think that when Boris returns from his walk or his absence, the situation will be rather strained, see VERY embarrassing ! if you know what I mean.
I did it with an old paper style background, with Black and white brush to really give a cartoon side to this drawing, Featuring these two lovers. ENJOY this situation :3
Bendy and The Ink Machine © TheMeatly
Draw ©
fnafmangl