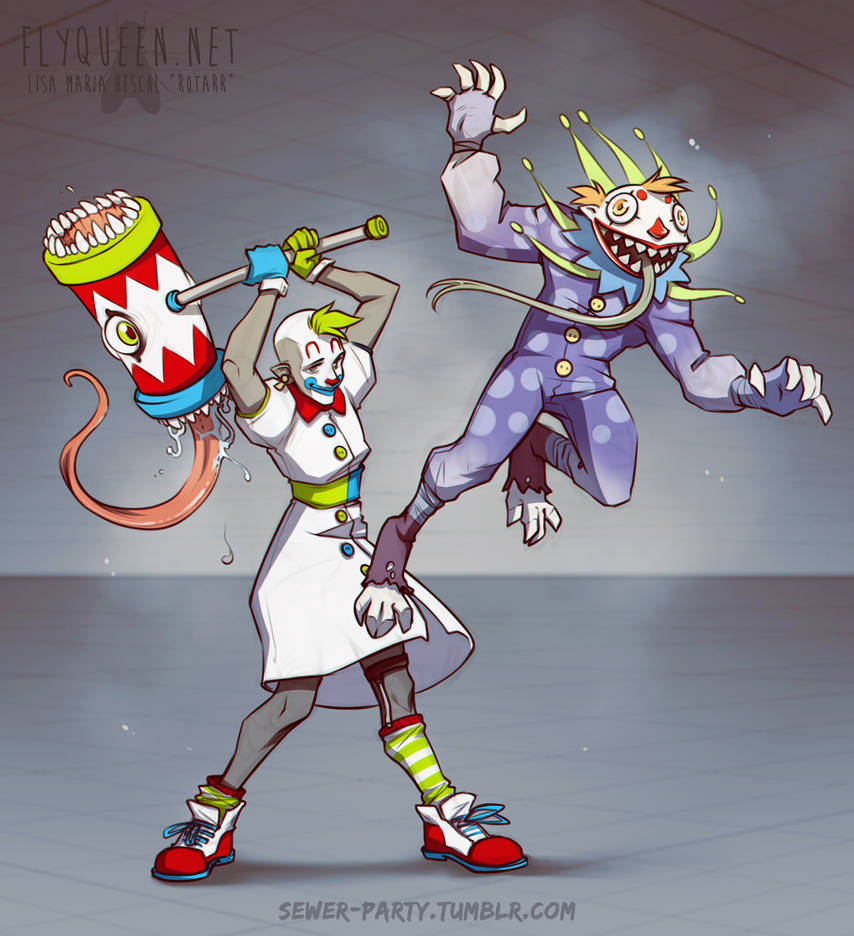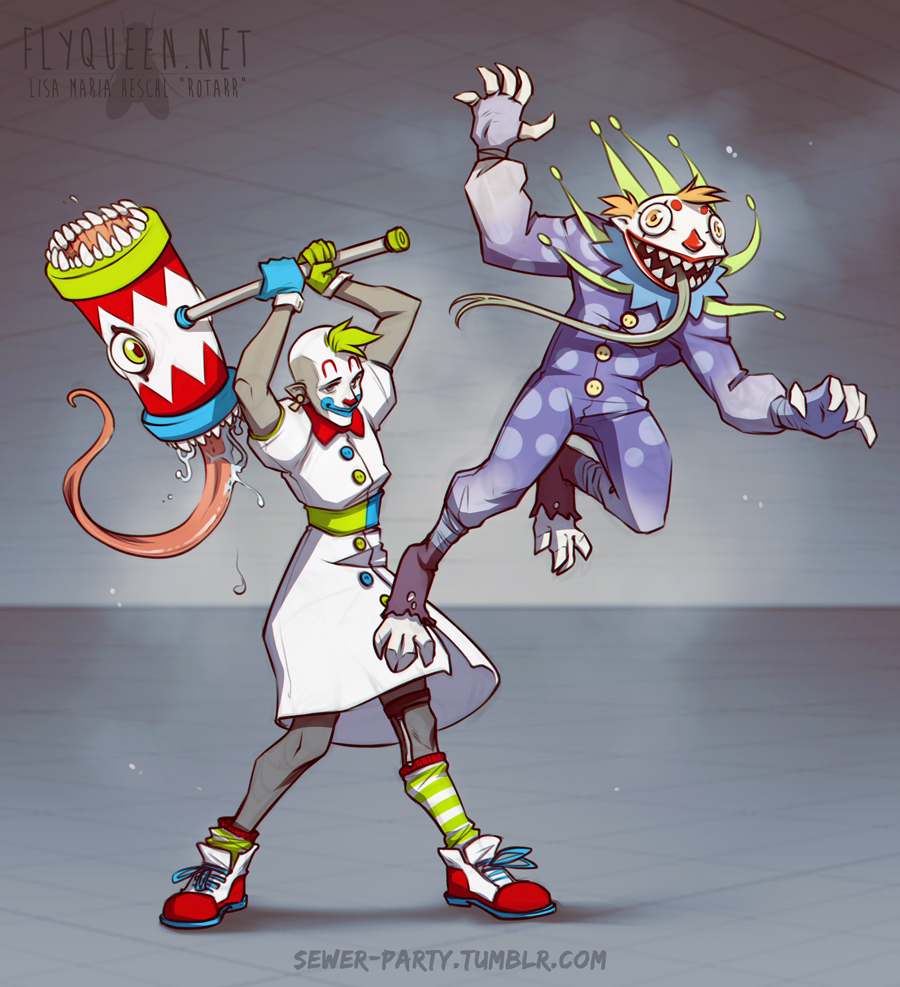 Watch
Didn't post anything from my clowns here yet!
This is Launo & Dendrop. Both are space aliens, that look and behave like clowns and do stupid stuff all day long.
They also eat people sometimes, but that's not important.
On tumblr:
sewer-party.tumblr.com/post/16…
EDIT: Blinky was renamed to Dendrop ;D

A lot of people with clowns: "Scary motherf*ckers!" Me: "Annoying b*stards" XD Love the design
Reply

Yeah, i think they would be mostly annoying too XD
I mean, they should at least TRY to be funny, otherwise they are no clowns!
Reply

Lol they eat people sometimes

Nice pic of them!
Reply

Sounds like two fun people everyone would want to be around. x3
Reply

I'm starting to get into clowns and I've never ever been a fan of them. Dammit!
Srs love these dudes <3
Reply