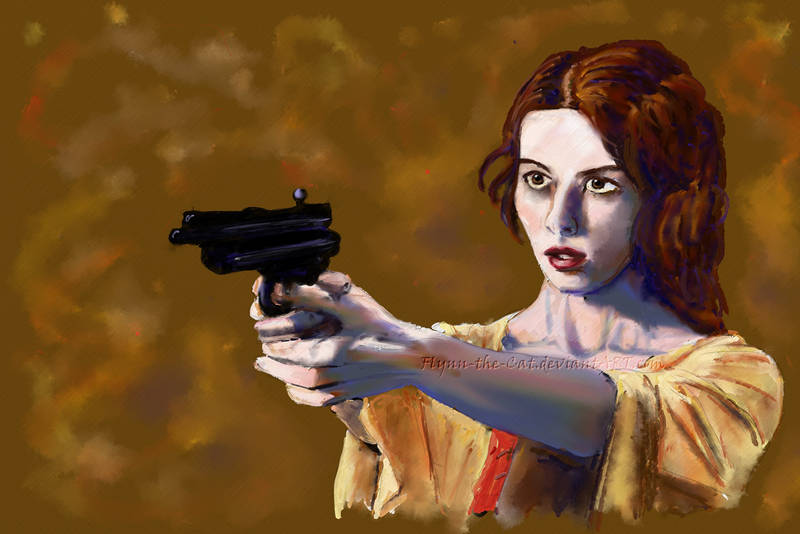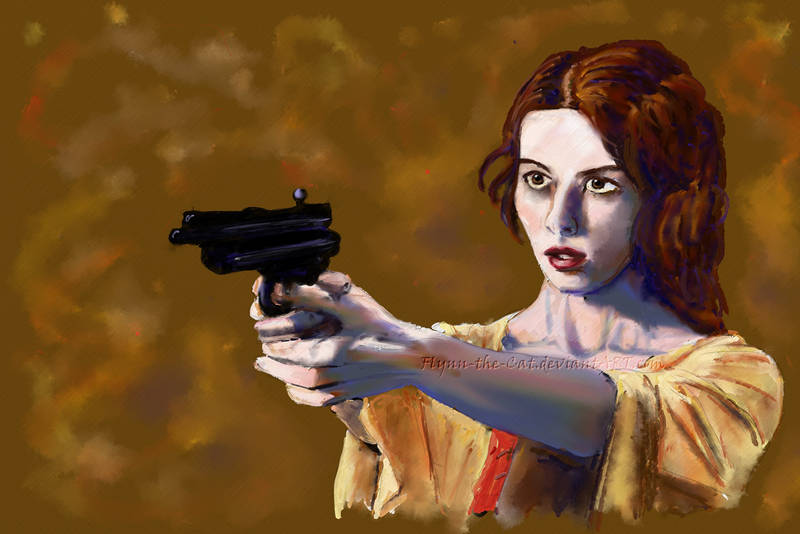 Watch
Hurray for picture I am pleased with that is actually finished!
Winifred 'Fred' Burkle (Amy Acker), Season Four of
Angel
. (For the record? Season Three was boring angsty drivel, Season four was good and I can't get my hands on Season Five

)
She's an adorable and very very pretty character, and very smart (I love smart girls) and is it me, or does she look a LOT like Leia here? (a prettier Leia

)
And this counts for Buffy Fanart >.> *surreptitiously updates
Buffy fan art page
*
Painted in
ArtRage Studio Pro
Screencap for a reference
, colours obviously not realistic ;D
Time... four hours? (*a wild guess appears!*)
---
My Buffy Fanart Page
Visit my
Zazzle
and
RedBubble
Galleries

Season 2 is my favorite. Angel goes so dark (without being Angelus).
Reply

Reply

wow, this has an oldfashioned 18th century look about it for me - I don't know why. I think it's the colours the hair and the fact that art rage looks like oil paints
Reply

Like the fact that it's really rough, but a great finished end result!
Like the pose and the eyes

Reply

Nice. The end result looks great

Reply

I thought she looked like Leia too! SHe was one of my favorite characters from the show! I was really sad with what happened at the end there...
Reply

Hurrah, I'm not hallucinating

Yes! Mine too - and I haven't seen the last season yet please don't tell O_o
Reply

In New Zealand

Not playing here (not that I even know if the TV works!) and Amazon won't ship (Zoning and copyright annoyances). I have a friend who has a friend who has the last season and can probably get hold of it for me though...
...eventually *deep sigh*
Reply

Guess you could get someone to act as a second party to ship it to you! Actually I think some people may have business in that? idk though lol I never purchased anything online. I think the last season was the best! Any way there has to be somewhere you can orders it right? lol
Reply

Yay, another Angel fan. I miss that show! Anyway, good work -- it does have a nice feel to it.
Reply

Thank you! I do not miss it, I am merely suffering the agony of not being able to watch the last bit

(So I'm rewatching Buffy to calm the pangs!)
Reply

Looks awesome! And yes, she does look like Leia >.> but I could tell she's Fred.

Reply

...is that a bolt action pistol? >_>
Reply