Journal Entry:
Fri May 7, 2010, 4:01 PM
It's finally time...
time to see who won!


It was a long contest.
It started back in Febuary... it was supposed to end at the end of March, but kept getting extended!
The voting took longer than I thought too, because so many judges were involved... but I'm happy with the way the judging went, and I plan on doing it again the same way next time too!

Judging:
There were 4 judges this time:
flynfreako
Jazeki
4thWarmasterKais
XocolatlDiscoRoses47

We gave scored each entry out of 5 for originality and then technique. All the numbers were added up and the ones with the highest scores won!

WINNERS!
Your prizes will come soon!



First place overall! 20/20



Second place for originality! 16/20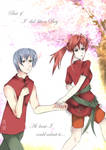 Viewer's Choice Award!



Runner-up! 14/20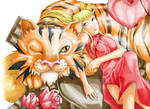 Scores:
13/20 menelmaranwe
12/20 x-Charis-x
12/20 luckymanga13
12/20 ElvenHottie2006
11/20 x-Charis-x

Thank you everybody and I hope to see you again next time!


I'll cherish all the entries I received!


Watch