Journal Entry:
Tue Jun 8, 2010, 9:39 PM
Last Edit:
August 18, 2011
Here are the guidelines:
Please read
THE WHOLE PAGE
before commissioning me.

I'll draw 1-3 page comics (can't go over 3 pages, sorry).

I'm willing to do anime, anthro, sonic/game characters, and animals.

BL and GL are okay~!

Hardcore
Yaoi/Yuri, and hentai are okay... as long as you can prove you're 18+!

I WON'T draw really muscular people, mpreg (freaks me out, sorry

), tons of gore, and mechs (because I suck too much at it). I can try to draw buildings, but I can't promise it'll be great.

Things I LOVE drawing: Sexy girls/breasts (Yeah, I'm a perv 8D; ), Couples, Sexy guys, Cute/Uke characters, ect... ect....

Pricing

Free Shipping on Pencil and Colored Pencil Items!
Pencil Portrait: $15 -
flynfreako.deviantart.com/art/…
Digital Comic Page: $30 for first page (additional pages $5 each)-
flyingkoi.smackjeeves.com/comi…
CG Marker/Toning: $25 -
flynfreako.deviantart.com/art/…
flynfreako.deviantart.com/art/…
Colored Pencil: $35 -
flynfreako.deviantart.com/art/…
Bold Color: $35 -
flynfreako.deviantart.com/art/…
Traditional-style Comic Page: $40 for first page (can be colored for $10 more, but not toned.)
I also accept item trades. Things I will consider trading for (but not limited to) are:
Manga/Anime
Cute food jewelry (hair clips, necklaces, and earrings... small size preferred)
DA subscriptions
Art trades (I'd only consider if it was traditional art that can be mailed to me)
A few examples:
Pencil Portraits $15: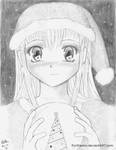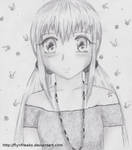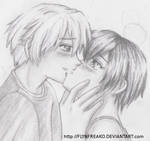 CG Watercolor OR Toning $25: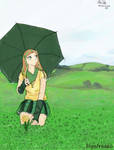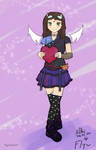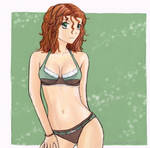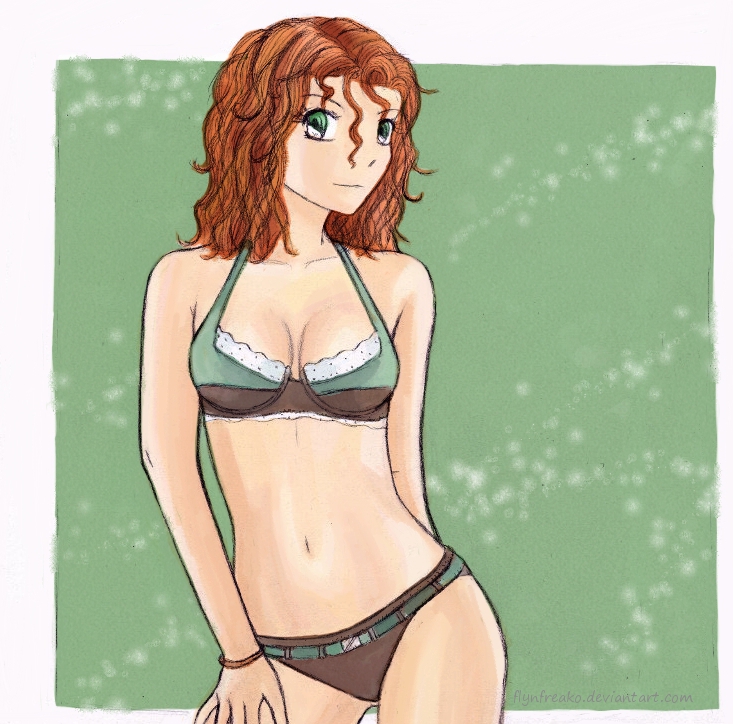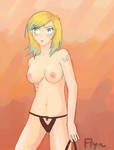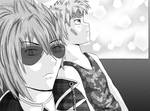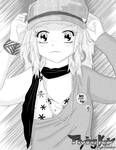 Digital Comics (Optional Toning) $30 (additional pages $5 each):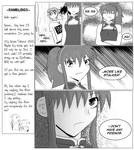 Colored Pencil $35: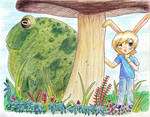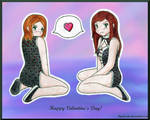 CG Acrylics: $30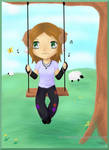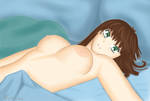 Bold Color: $35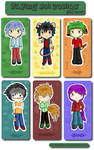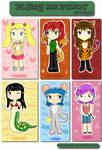 Basic commissions are a waist-up with simple color background.

Additional characters are $5 each.

If you want a full-body, it's $10 extra for each character.

I can do a traditional-style comic page, but it will cost $40 because of supply costs, ect.- and it can be colored for $10 more, but not toned.

I'll do backgrounds. Talk to me about pricing. It'll depend on how elaborate.

All traditional media are done on printer paper. (Unless you want to pay extra for good paper?)

Shipping is $3.00.

Any CG art will just be emailed to you in it's original size so you can print it off yourself.
When you're giving me the description, please, PLEASE give me all of this information:
+ gender
+ species (human, elf, ect..)
+ skin and eye colors
+ hair style and color
+ body type
+ clothes, jewelry, weapons, etc
+ pose
+ your name and home address (if you would like it mailed to you)
Try to give as many
image references
as possible for fast results. If you can't be specific about a pose, at least give me an idea of what you want (sexy, cute, action, ect...). If you want a background, please please please tell me (in detail) what you want.
The whole... commissioning process (be sure to read this!)
1. After you e-mail me with your commission request, I will do a rough sketch, and note it to you.
2. You will be able to look at it and tell me what needs to be fixed.
3. After it's fixed and everything is good, you pay me.
4. I will not finish your commission past the rough sketch stage until I have your money.
5. When everything is finished, I will send you a larger, non-watermarked version of your commission through email. Please do not post this larger version on the internet, or distribute it among friends. If you wish to post it on the internet, let me know and I'll email you an artist-approved version. I'll also be mailing the commission to you, if you chose that option.

Payment methods:

+ Prices are listed in U.S. dollars
+ I accept money orders and paypal.
+ Paypal address is Flynfreako@gmail.com
Note me here, or e-mail me at
flynfreako@gmail.com
to ask for a commission. Please put "DevART Commission Request" as your subject, so I know it's not spam.
It takes me an average of 2-3 weeks to finish a basic commission... more or less. You can start counting when I tell you I've started it. If I'm going to start it after other commissions, I'll let you know right away.
Thank you!

Watch