Before I get into prices and explanations, I want to answer a question that I know will be asked a lot...
"Why is this so expensive!?"
The prices will be pretty high because I don't have enough time on my hands to do a lot of commissions all at once due to working on YouTube full time.
This is more of a way for people to skip the Free OC process and get a drawing right away. (As well as supporting me in the process.
Thank you so much~
)

I'll still be drawing OCs for free
as usual, This is just a way to guarantee a spot rather than being randomly chosen.

♥ ♥ Commission Info♥ ♥

All payments will be through PayPal to "writebethanyfrye@gmail.com"

All commissions will appear in videos on my YouTube channel www.youtube.com/flyingpings
as well as on my DeviantArt.
(If you want your picture watermarked just let me know.)
If you plan on ordering a big project (Multiple people in one picture, lots of illustrations for a book, etc.) please write me (
writebethanyfrye@gmail.com
) before purchasing so we can figure out the pricing.
I won't be drawing fancy backgrounds or indecent people.
Thanks~
1 Character: $250 USD
(write me for additional character prices)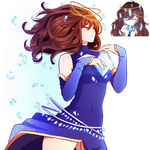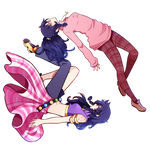 If you have any questions feel free to write me at "
writebethanyfrye@gmail.com
"
Thank you so much for all the support!






Artwork by
karudoll