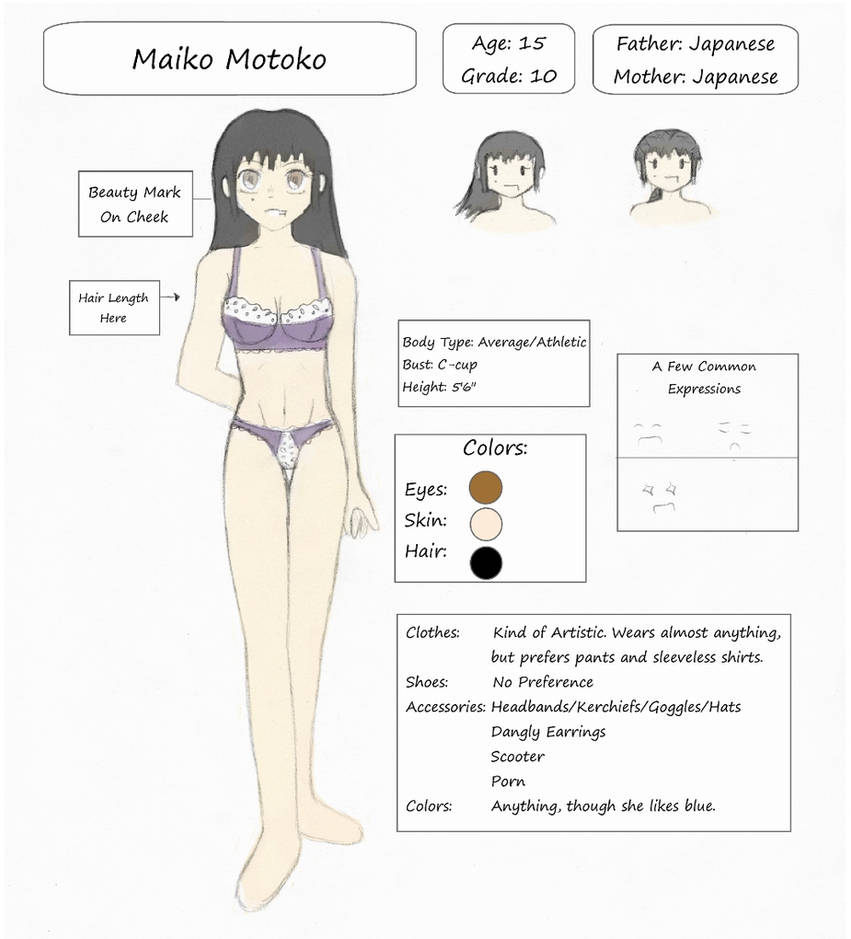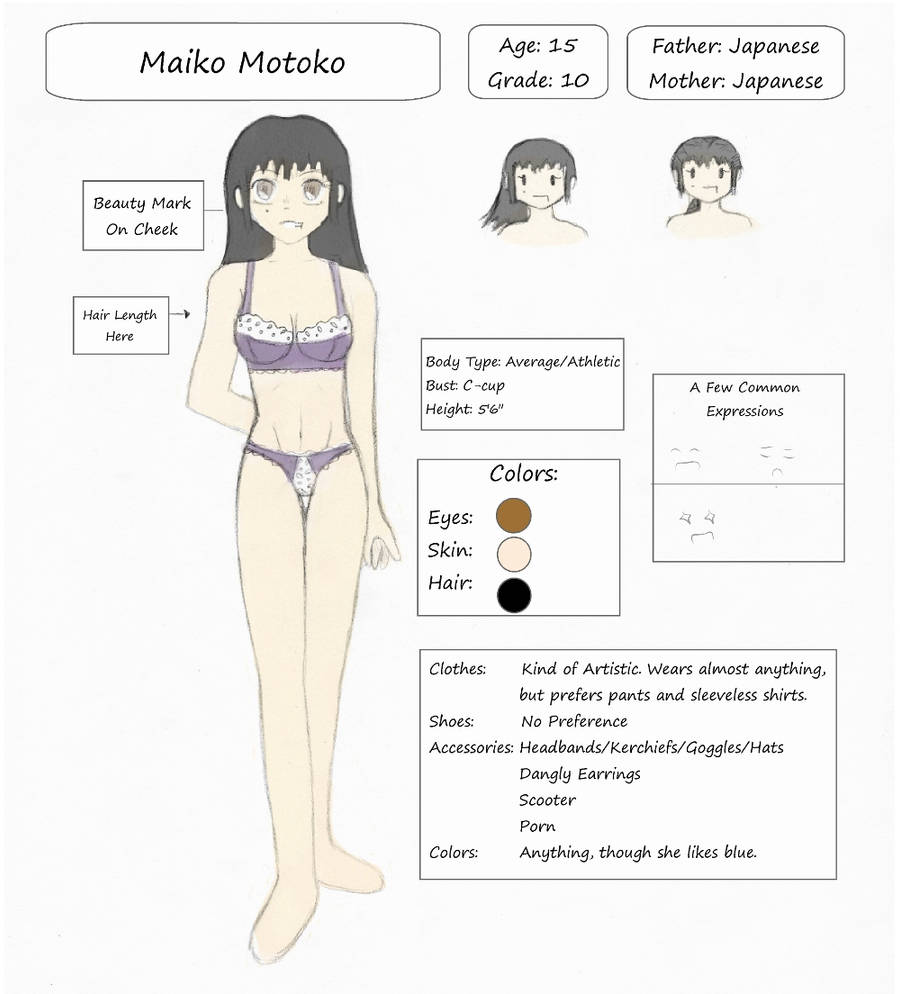 Watch
Maiko's character sheet.

Again, I didn't feel like sharing her expressions, so you're lucky to have what I did put 8D

i like ANIME porn.

ANIME smut. ROFLMAO. XD hey, it's me, Arisa!! just call me Arisa or Arisa-chan!!!
(YESHH I DO LIKE ANIME PORN!!!!!!!)
Reply

hahaha i could tell it was you XD you're so blunt when you talk lol

i used to like just anime porn, but i grew to like almost anything 8D;
Reply

At first I didn't notice the characters page on Smackjeeves, cool! Haha, one of her accessories is PORN!!

Reply