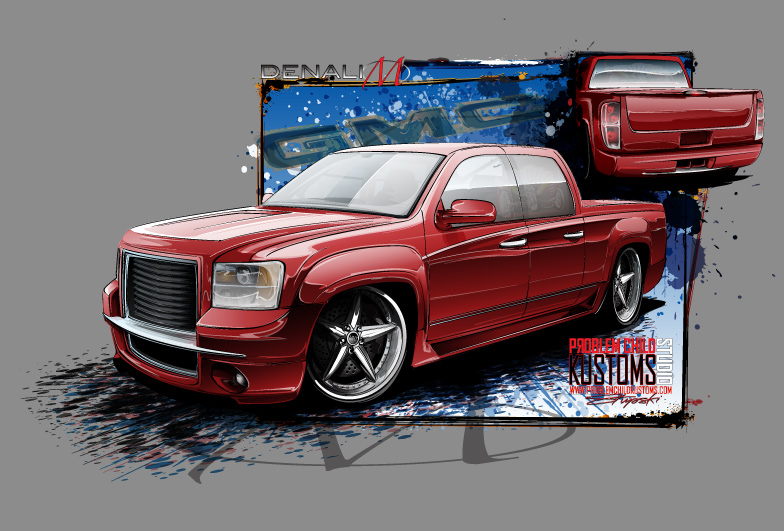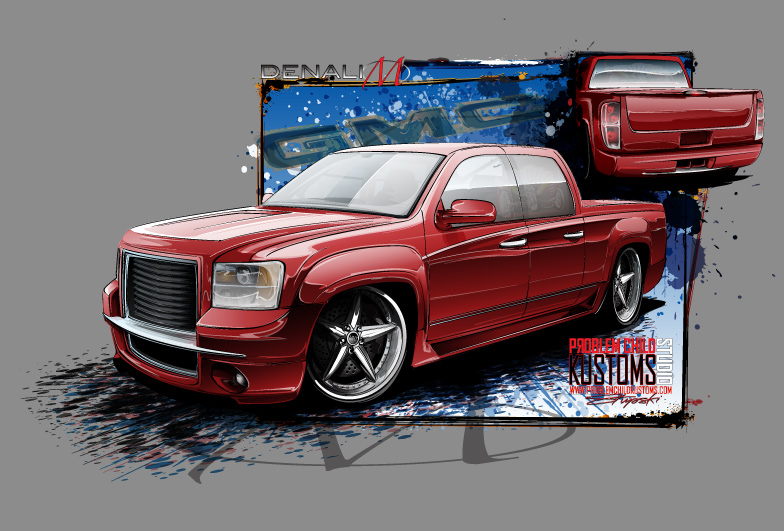 Watch
Lot's o'fun going on here... Brand-new GMC Sierra Denali, Maybach-style! (hence, I call her "Miss Denial")... I penned this for Truckin', and the idea was to make the most of a Denali...
Using Maybach's penchant for luxury, I opted to flush-mount the side glass (hiding the door frames), blending the cab and bed, and then cutting the front end up enough to make it custom, but not lose the identity.
A blade-style insert splits the upper and lower grille cavities up front, while one out back serves as a nerf bar... A new recess into the side of the truck adds character to the re-shaped belt line... Re-worked tail lamps and rear bumper tuck in a new license surround and exhaust exit, and it all settles nicely on some big 'ol alloys.
I dig how this came out... probably more than I should.