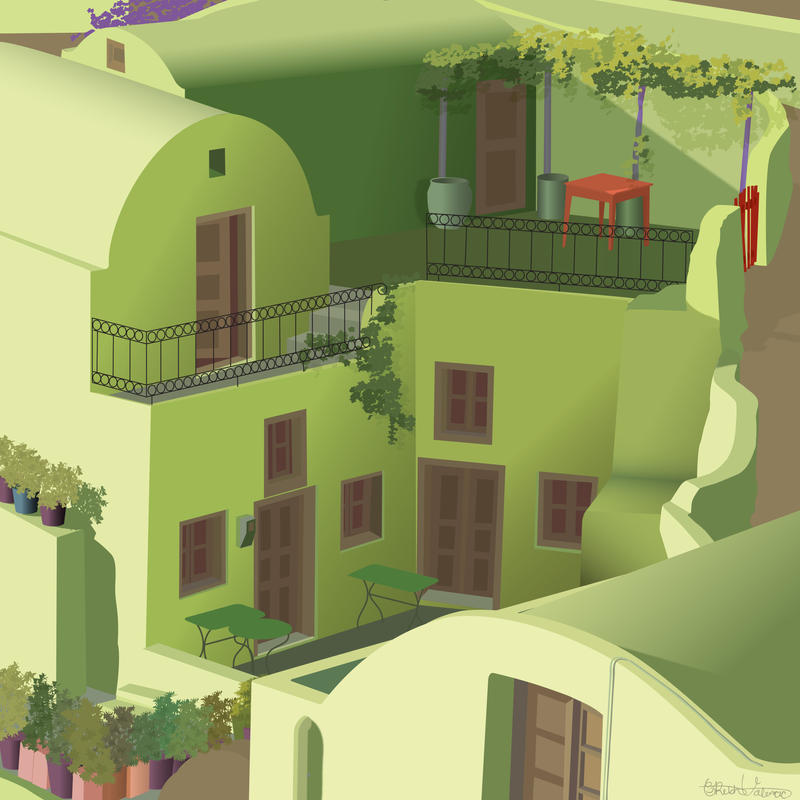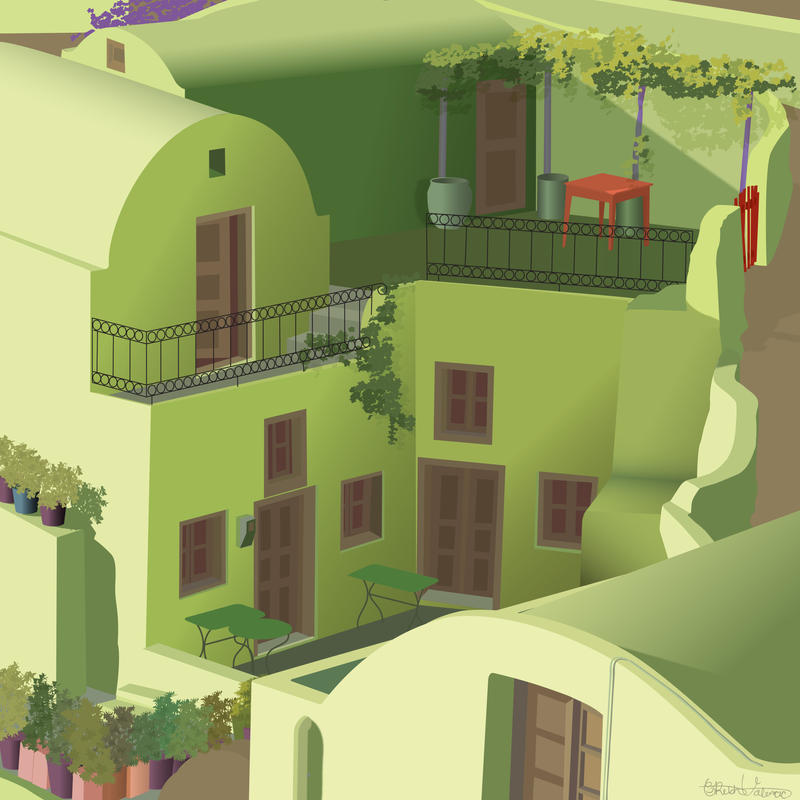 Watch
An assignment from my illustration class.

Hello!
I am also recreating a building for my illustration class.
I was wondering if you could tell me how you got the gradients that meet in corners to blend so well. Would you mind giving me a few tips?
Reply

For the corners I narrowed the gradient bands together (3 of them: 1 the light green color, 1 the dark green color, then 1 the light green color again). The easiest way to create a building using Illustrator is to use the pen tool to basically trace over the building's every surface into shapes. Take out details to simplify the image. For greenery I created circles and then used the Roughen Filter to make them more natural. Use gradients for as many shadows as you can, but a lot of times you won't be able to ie. the shadow for the potted plants on the wall and the other shrubbery, or the shadow on the wall behind the table on the second floor (that was a tricky one). The fencing is just simple lines and circles repeated. If you have a building with a lot of fixtures of the same color change the colors so there's less confusion as you go.

Hope this helps! Send me a link to your finished piece, I'd love to see it!
Reply

That was extremely helpful!
I'll remember those tips next time I do this.
Here's a link to my final!
I got an A >w<
Reply

wow, great work! And its in my favourtie color!
Reply

the colors and lighting are simply great! (:
Reply

I LOVE this! That is all.
Reply