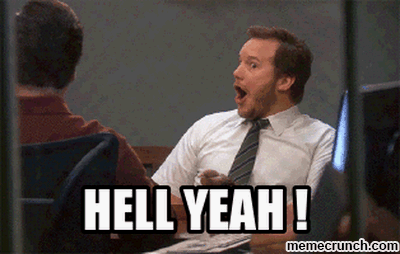 DONE WITH EXAMS! I still got to go to school for couple of more days to do some finishing work regarding exhibition or what ever but
I'M DONE!
*wheeze*
Best year so far, had a lot of fun and learned a shit ton of useful stuff regarding materials and making stuff like scenic art, props, effects, etc. This school sure lives up to the applied in the name of applied arts.
I can't believe I'm done with school till october! I finished all my exams in this period, aced all but one (out of seven) and died while doing so but now I'm gonna refresh myself and jump back to work here!
I really appreciate all of you patient folk for waiting for me to get the school done since like... april...
*sweats*
but expect me to get back into the sketch commissions as soon as I recover some strength which should be by mid next week! (I have to attend the setup and opening of the school exhibition so yeah).
So yall know I opened commissions to collect money for the eye surgery and well, while collecting as much as the one can cost (about 500euros I think, have yet to check in a week or two), my parents will borrow some money in advance so I can take the surgery as soon as possible. My plan was to collect money throughout the year and take it next summer after I graduate but both doc and mom think it's urgent (I and I guess I agree with them as well since all I can see is color but not shapes on my left eye lol), we will have to borrow money and get it done probably in july. I still want to do as many commissions as possible before I undergo it cuz I will be stuck in the dark like some kind of vamp under pain meds for two weeks. Since I'll do just one eye, I dunno how much I'll be able to use the other without relying on the current bad one. ... I hope to be able to wear an eyebpatch~!
After the surgery, I'll do more commissions! Well, if things go well. ;u; hopefully they will.
I might post some stuff done at school? Or dump of them? I'm not sure lol. Will see if I have the patience to photograph stuff or not hahaha.
Uuuh I think that's all, if you guys have any questions for me or such feel free to ask. :3
~F-S-H
Hey y'all! Commish tiem~! And happy Easter to fellow orthodox Christians~!
Who ever is keeping up with my personal crud on my instagram is probably familiar with the fact that I need an eye surgery soon before I lose an eyesight on my left eye completely~ So, in order to start collecting 500euros for a single eye, I'm opening up simple type of commissions due to my short free time while on the spring break from classes and collage work~!
HAVE A BASIC INFO THAT GOES WITH WHAT'S ON THE IMAGE:
-I will take this first round with 10 slots open!
-Paypal commissions only (I haven't been dealing with points for years, sorry ;w; )
-The prices are adjusted to current currency between euro and US dollar (I will not accept payment with any other than these two currencies, sorry), since I will be paying the surgery in dinars (that doctors convert to euros for expenses)
-I WILL draw: cartoonish or manga styled humans, anthro, creatures (mythological, pokemon, digimon), animals (persona's or fursonas or such), beasts (pokemon, digimon, myths), dragons (Flight Rising or such), franchise oc's, stuff along those lines~
-I WILL NOT draw: backgrounds, complicated mechs (simple robot characters are okay), realistic, NSFW (but a bit of gore like blood or wounds is okay, nothing too extreme), honestly anything none cartoonish, fetishes (I'm not shaming, I just don't have my own room and pc to draw this and not be questions by my family members XD), stuff or characters that you don't have permission to use
-One costumer can order up to 3 sketches only
-I will draw max 3 chibis, max 2 easy sketch half body characters and only one detailed full body per sketch (on a single drawing)
-I RECEIVE PAYMENT ONLY AFTER I NOTE YOU BACK THAT I FINISHED YOUR COMMISSION. I send you the preview and request for your e-mail so I can send you an invoice via paypal. Once the payment is done after the sent invoice, I send you the full sketch~ I will not receive the payment without the invoice, due to some new terms and conditions Paypal has (I dun wanna end up in trouble).
-PRIVATE MESSAGE ME IF YOU ARE INTERESTED

QUICK NOTE: I'm close to the end of semester and second year, so I might be a little busy but I will find time to get to sketches so please be patient if I'm late!
SLOTS:
Koriyuki-Ryuumi: DONE

Strykeforce2005: NEXT
~
~
~
~
~