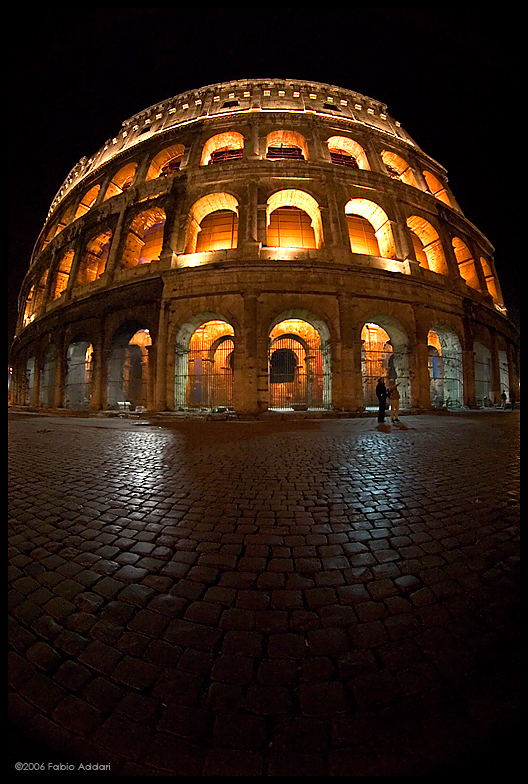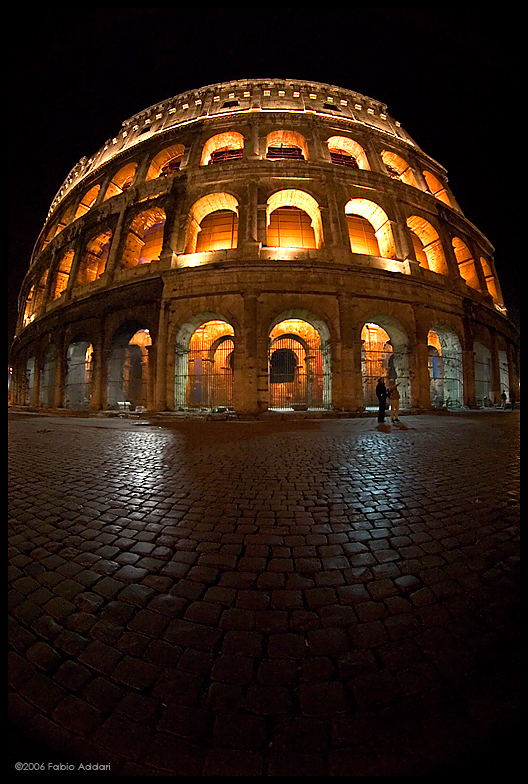 Watch
I took this shot some months ago, in April 2006.
I have a couple of shots about Colosseum because I live in Rome, so I was using not to shot at it anymore since a long time.
By the way that time it was different because I had a "new point of view": ~
WalterMB
gave me his 8mm fisheye lens to take some different night shots of Rome, and this is one of the photos I prefer in the series I made.