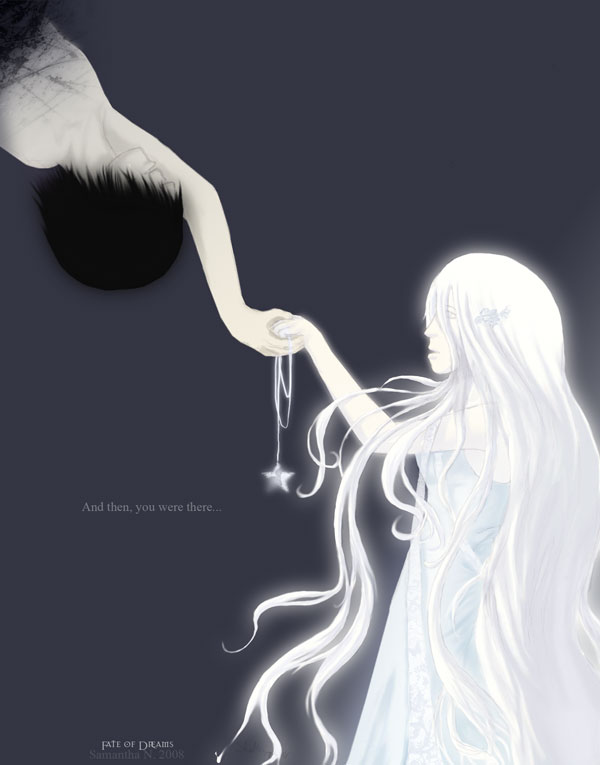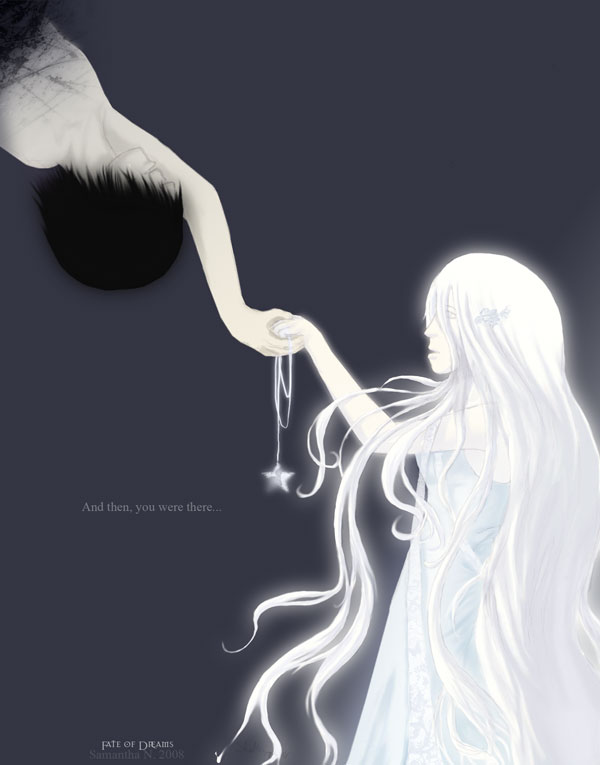 Watch
And this was my promise.
--
AHHHHHHHHHHHHHHHHHHHHH finally done

This took longer then I thought it would, but I am very happy with the way it came out. Her hair is so glowy and flowy! I loved working on that hair!
This is my entry for *
xAerisx
's contest, with the theme being "white."
[link]
I focused more of the attention on her, and eh, poor guy :\ This also has to do with Fate of Dreams, but I'm not saying much about it...
I hope this makes up for my absence

-edit- oh yeah, this was inspired by *
messa
's The Red Bull-->
[link]
-edit2- I just thought that, this was done on my laptop, and I noticed that laptops are brighter then most screens (I think) so I hope it looks alright on other screens o__o; pardon my ramblings...
Art, characters(c)(Samantha)Shelley N. 08