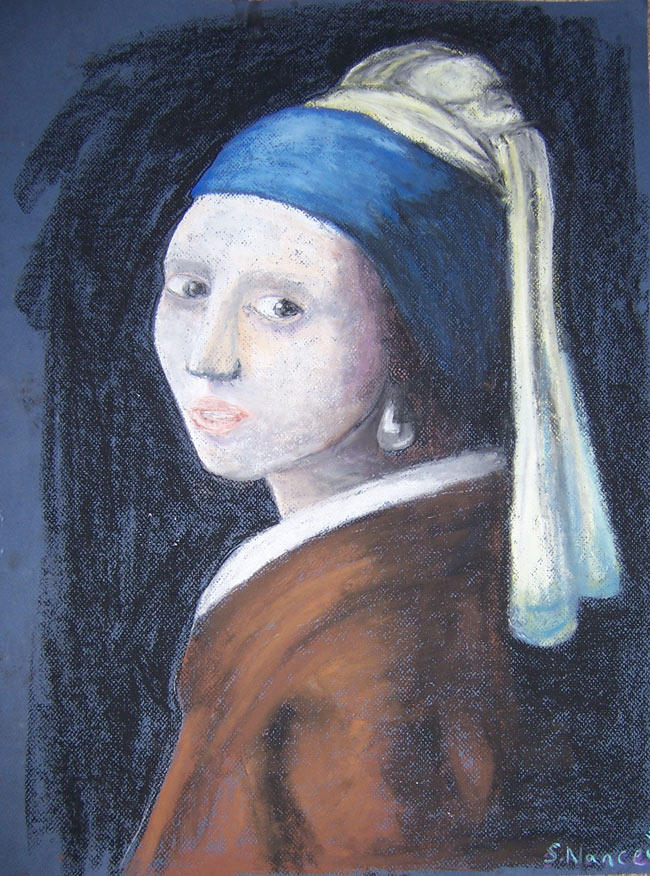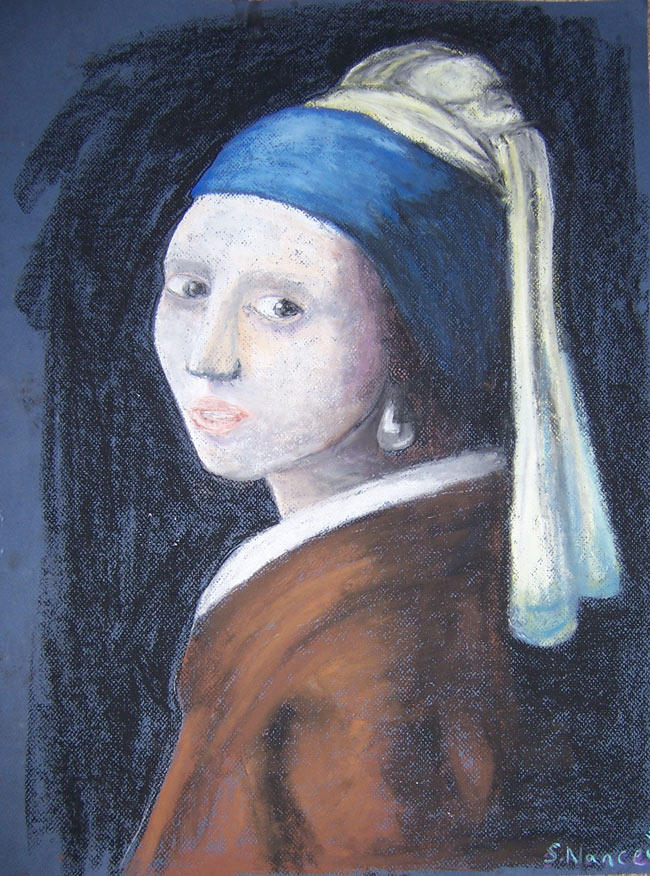 Watch
Midterm for Life Drawing 3; recreate a master's work. I chose Vermeer's "Girl with a Pearl Earring"
a picture really doesn't do this much justice, but it's better then nothing. This was so cool to work on, and it only took me about 2.....3 hours in one go to complete the whole thing. I really love this one

I didn't mean to draw this on the textured side though >_<!
done with pastels, on 24x18 dark canson paper, Life Drawing 3
[Edit] Devastating news.
This picture was ruined the day after I submitted it. My room mate had a get together and so many people came, while I was at class, and someone brought their dog. Poor thing....never had a chance..and I wasn't there to save it....
Needless to say I was near tears when I came home and saw the smudged pawprints all over it. I was so careful with it....
I'm just gonna go sit in a corner and cry now...
Original(c)Johannes Vermeer
[link]
Remake(c)Samantha N. 2008

I'm so sorry about what the stupid dog did! I would be absolutely devastated. Don't let it keep you from making more work.
Reply

Ouh I always loved Vermeer's work. This is beautifully done!
Reply

ohmygod I've seen this before! You must've gotten really famous!

and I think it looks cool on the rough side.
Reply

Hey!! ... that looks cool

... I'm not sure if I like Vermeer's version better ... or maybe I'm biased because I don't know him

Reply