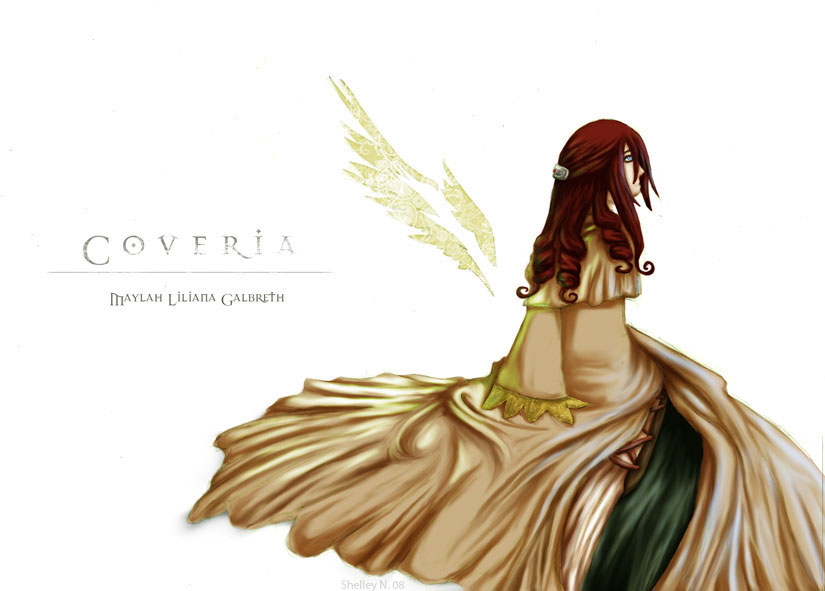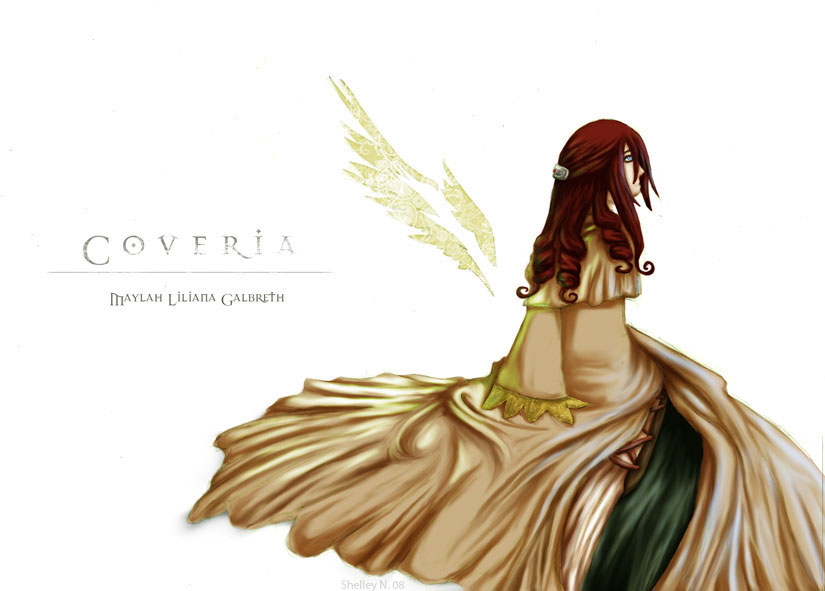 Watch
Old, old, and OLD *sigh * I remember drawing this back in November, and I remember coloring it back in December o__x;; and then it got so old, I noticed tons of mistakes and then decided, forget it, I won't post it, and I was almost done!
So I went back to it over spring break, decided it didn't look so bad and decided to put the finishing touches on it, which was a pain cause there were SO MANY FREAKIN LAYERS on this thing that the computer was dying just to keep it up.
Tis Maylah from a story ~
DarianAntilles
and I are writing together called Coveria. *gasp* a full name!!!!
I'll tell you guys a little more about her; she's an angel, and a princess of the fallen country of Ghial. Her family is dead, and all she has in the world is a demon knight, Arduous, who was serving her country. After years of hiding, now she's on the run, after meeting another demon and a thief. She's being hunted down by other demons for reasons unknown to most...
Maylah herself, is not your typical angel princess girl; she's actually considered a bitch for her excessive lying (but she had to =/) She's aggressive, and can
really
hold her own in a battle. That's what she gets for living 5 years with a demon who drinks, smokes strange pipes and plays by his own rules.
She is 17.
Maylah can be seen here-->
[link]
[link]
and read about here-->
[link]
[link]
woo for bad titles
Coveria(c)~
DarianAntilles
and ~
Flutterby727
Maylah(c) ~
Flutterby727