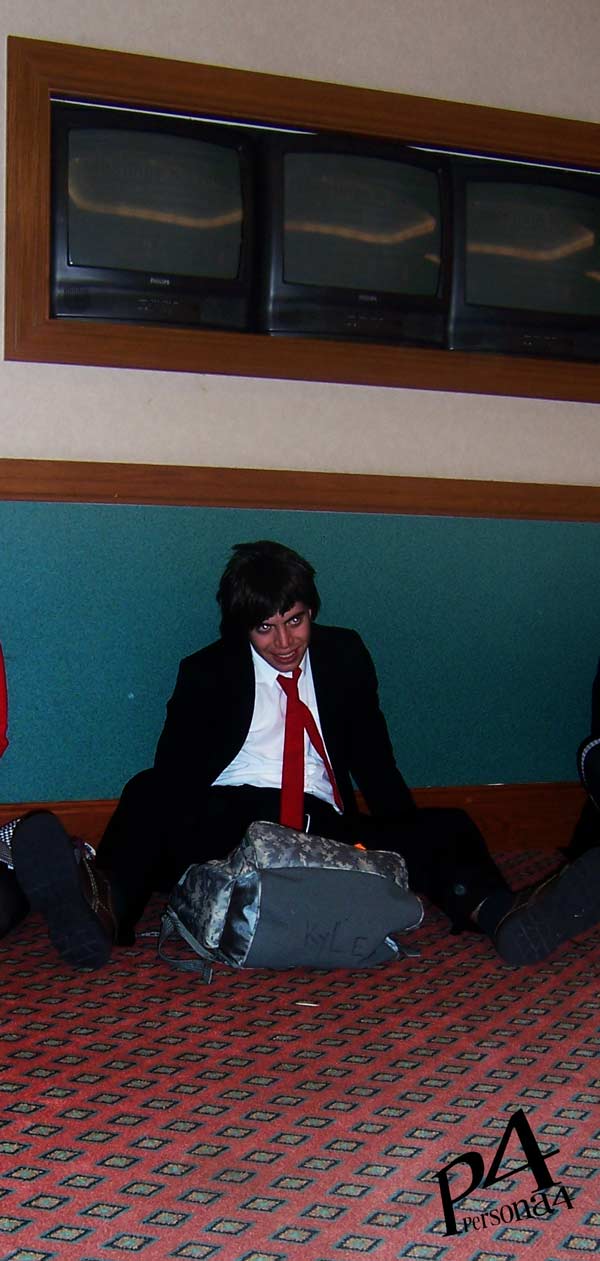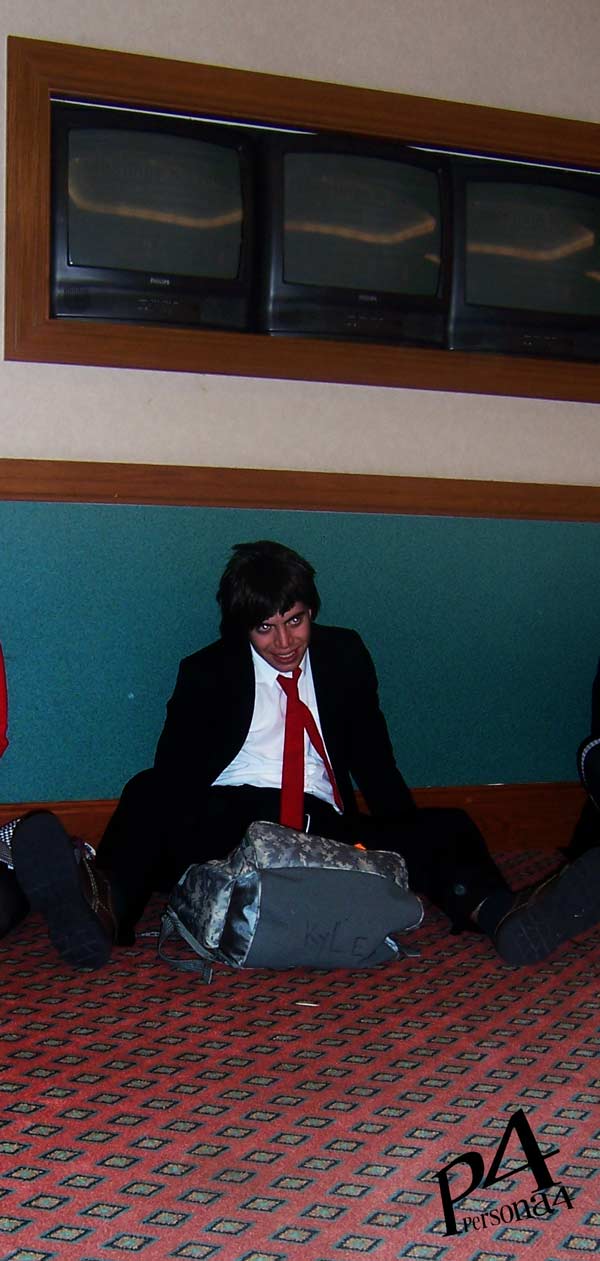 Watch
Honestly, I just thought this guy was with the group of P4 cosplayers just hangin out. I noticed that the Persona people kept mistreating him, so I asked him who he was.
damn XD I didn't think I'd EVER see anyone cosplay Adachi.
This was when he was just acting retarded, but then I asked him to pose like that again. Seeing that he was right underneath that display of TVs it was a perfect opportunity. Throw in a P4 logo and ta da!!!
Picture from the Persona meet up. To see more from this meet up, go here! -->
[link]
and if you were part of that meet up, shout at me!! I love all you guys and you all rock! If you're going to Afest, let me know! I'm working on being Rise!