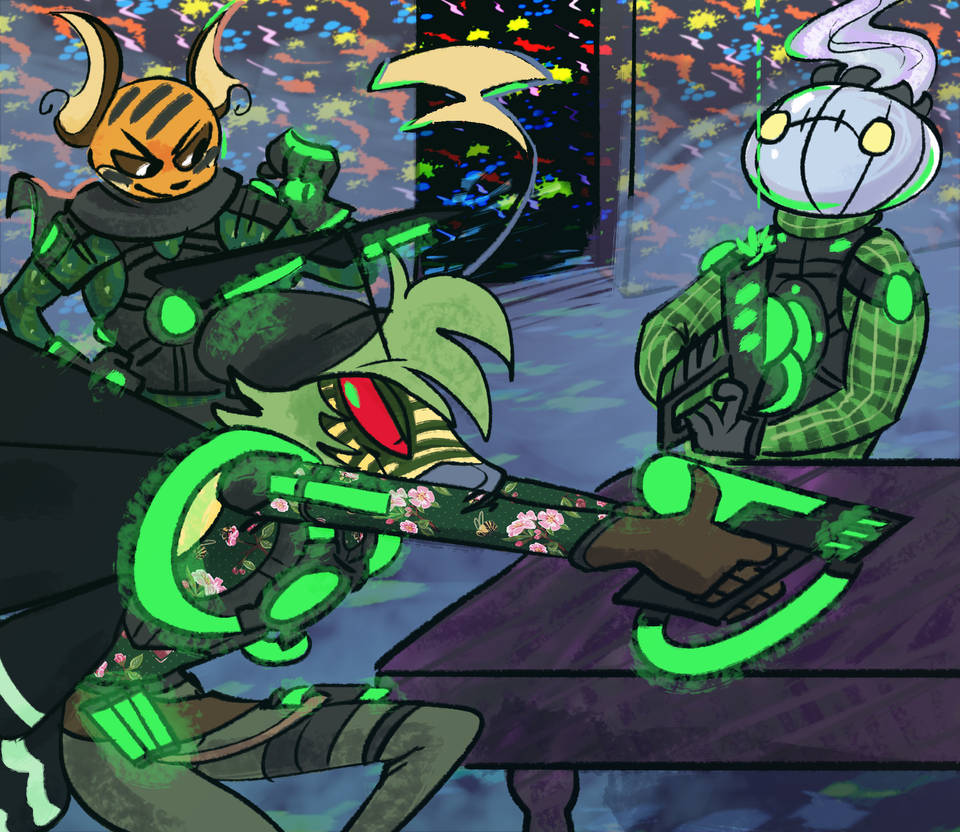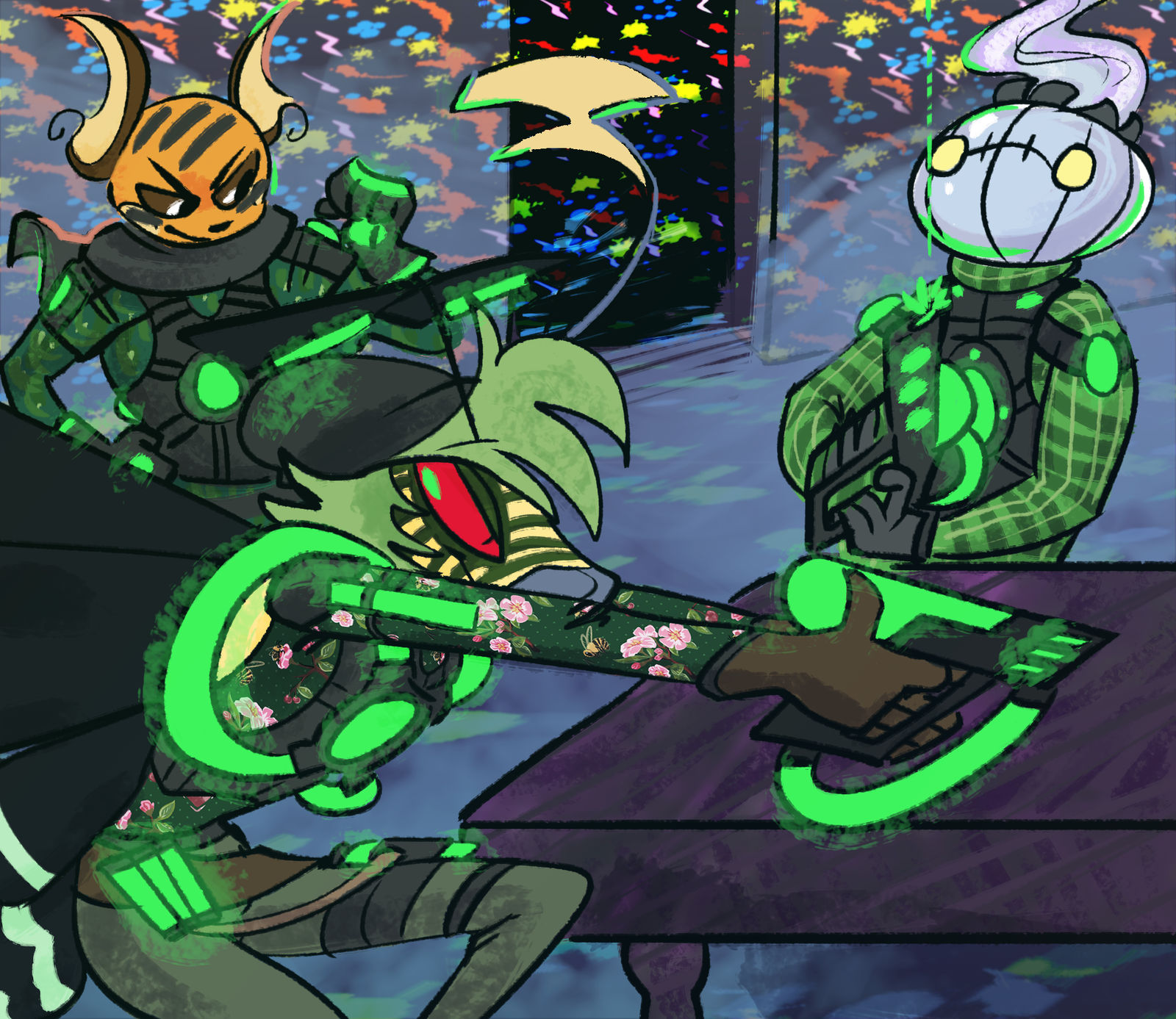 Watch
youtu.be/3vC5TsSyNjU
For the
Casual
"
Prepare your weapons! Get ready participants! "

Prompt
Look at this nonsense lol:
cdn.discordapp.com/attachments…




Reply

Reply

No problem and thank you! Very kind.

I hope you like the random sweater XD This was before I knew his actual event design. Grandpa sweater
Reply

He looks perfect! Grandpa sweaters are Addison's style, he thinks he looks hip while staying comfy.

Reply

NOOOOOOOOOOOOOOOOOOOOOOOOOOOOICE! So many details and splatters and the poses are all unique and appropriate! I love the outfits too!
Funny how everyone remembers Asuka wears a scarf...except me...ANYWHO, thank you so, So, SO much for including Asuka, remembering that she prefers using her hands over guns AND remembering that female Raichus have blunt tail-bolts (that last part doesn't SEEM like it'd be that noteworthy, but I've seen a lot of artists totally miss that detail)! I'm flattered that you wanted to include her and I'm glad she could do her part for Biopunk by helping you in the Rally the Troops prompt!
Wait...What's that file you attached to this? Wh-Why is there so much grid? WHAT'S GOING ON HERE!?

Reply

Thank you~

I just saw that she had this kind of tail on the reference and made sure to not mess that up XD It is a nice detail. Yeah how could I forget the talks on discord about her throwing power punches. It's a hilarious idea haha

The attached image is me entering the matrix
Reply

Heheheheheheh! I'm glad my ranting and raving isn't falling on deaf ears!...Well, I guess I shouldn't be, because I might be spreading my madess to unsuspecting victims...Thanks for listening anyway!
Oh no! I hope it didn't hurt going into the Matrix! I hope the Agents didn't find you or, worse, that Morpheus dragged you out of the fantasy world and into the depressing real world.

Reply

Points Earned:

Submission: 10

Prompt: Success! You gained +5 points

Bonus: 1

Total Points: 16

Reply