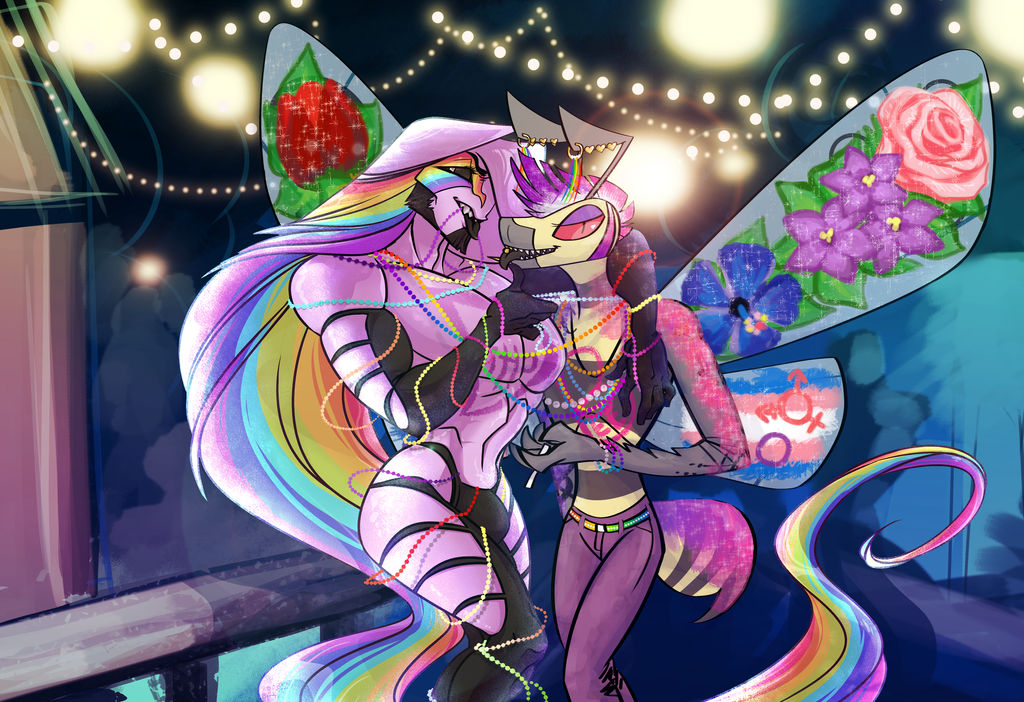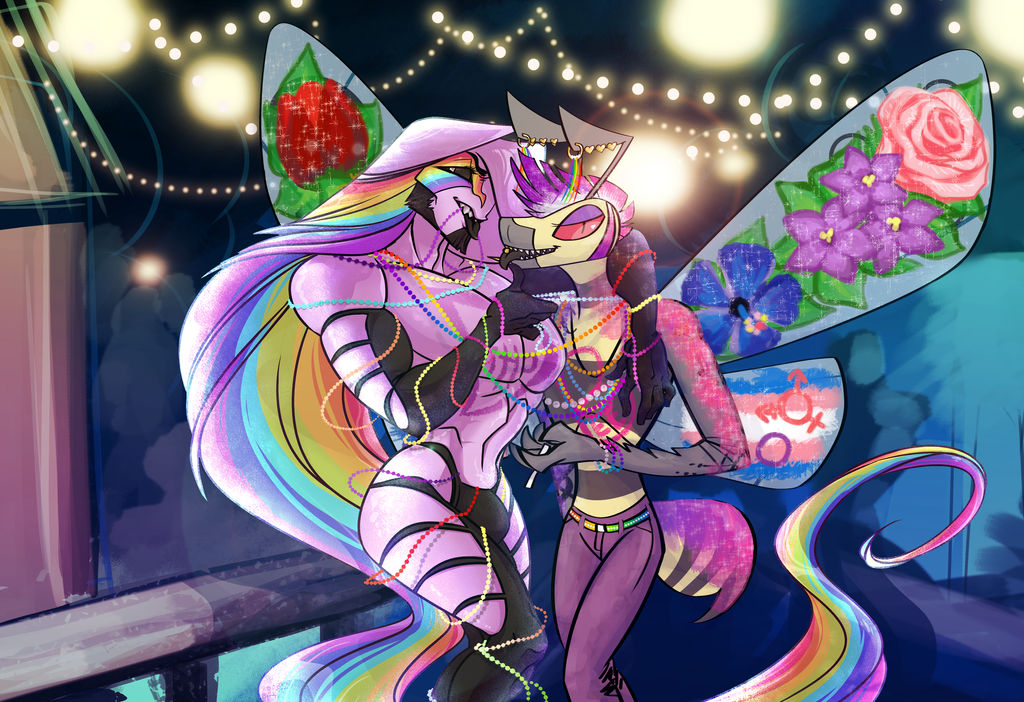 Watch

A very beautiful composition! So colourful and fabulous! ^v^
Reply

Very lovely designs! Loving the long, rainbow hair too! Isa seems like a very.... fascinating character x'D
Reply

Isa looks like that partially because they wanted to make fun of Benz for being super uppity about how not gay he is. They normally look very feminine and cute. XD Extra fascinating for the event they went to
Reply

Yeah I looked through Mindless-Corporation's profile and for pictures of Isa, and I kinda figured at least ONE picture would have depicted a form like the one you drew, but I didn't find it. Isa's still a really neat character nonetheless.
Reply

This image was a reveal of sorts of their new manly form so at the time it was the only one LOL. I dont think corp uploads too often though, so i dont think there are more of this version in their gallery still.
Reply

Eyyy thank you so much!
And yeah, Isa is a Ditto so they can change their form however they please.

Ahh the joy of being a sentient goop creature~
Reply

This is the best thing ever forever
Amen

Reply