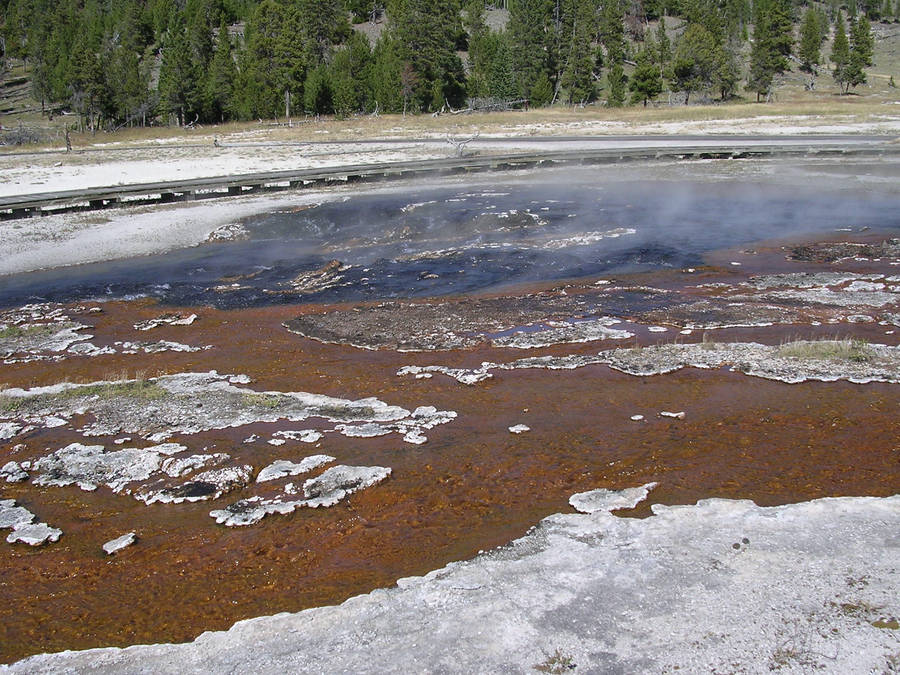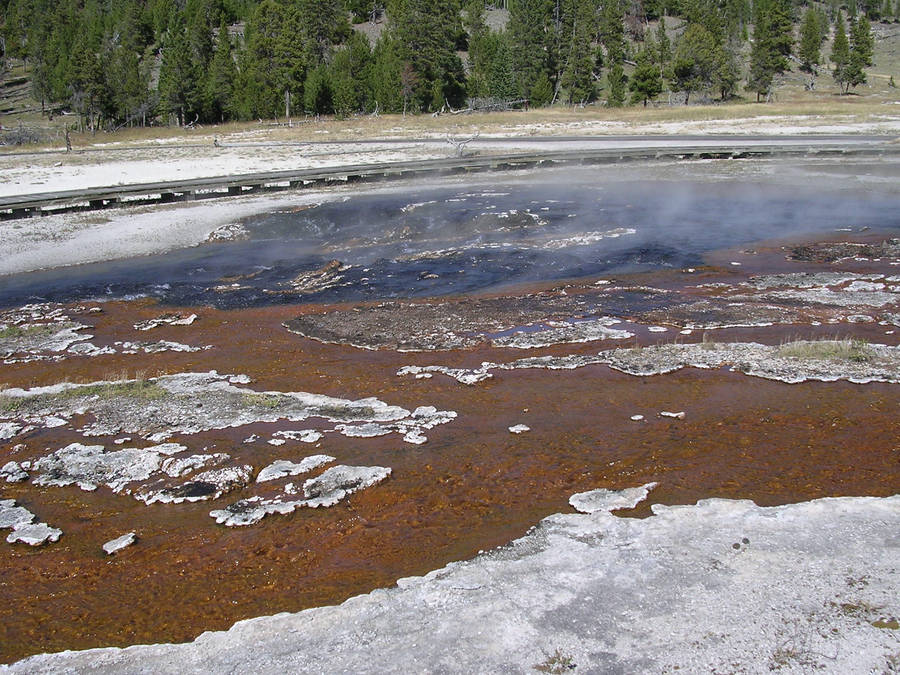 Watch
An interesting picture taken in Yellowstone National Park. This is the river running in to Firehole Lake. (I believe it is called that)

The sulfur build up on the bottom of one side of the stream makes the water look red, and then erosion on one side of the river makes the water look black.

This is natural, not man made, and not an illusion.