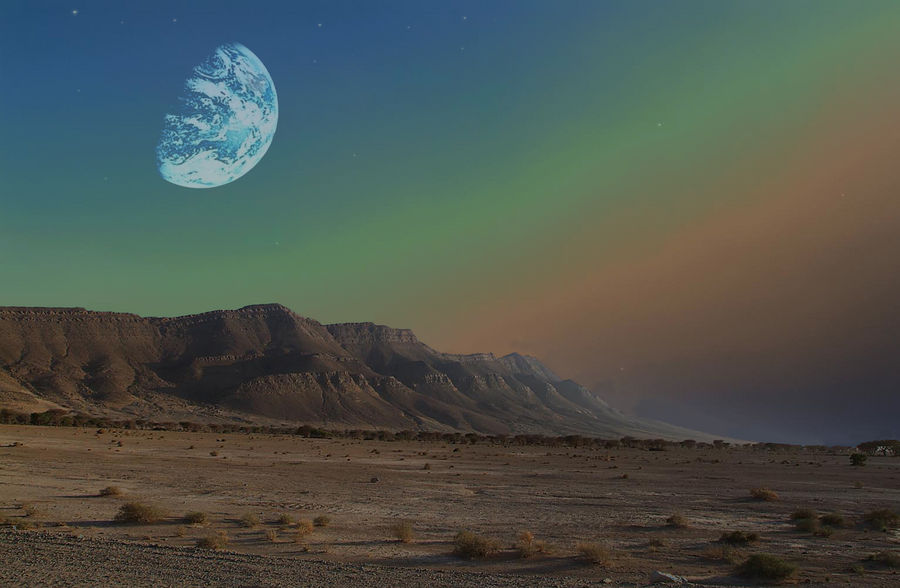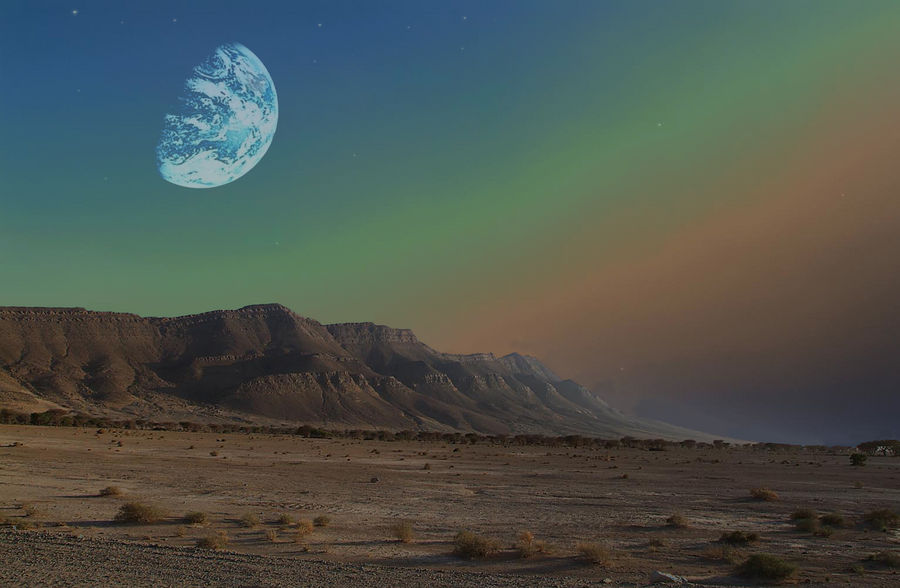 Watch
Photoshopped picture, I did not take the original picture, but it was freesource.

I did all the photoshopping myself, which was a great deal of it.. In fact only the foreground and mountains where not added in by me.

Total time was about 5-6 hours.

The planet and another planet are in a biorbital system, (Two planets of similar size orbiting each other around a host star)

The planet it is taken from is a dried up dead world. Even in the day time the sky is dark, there are no clouds, and a phenomenon similar to the Aurora Borealis on earth can be seen from most points on the planet, at most times of the day.

The other planet in the system, (featured in the sky here) is a water based planet, that's surface is nearly covered in water, and ice.