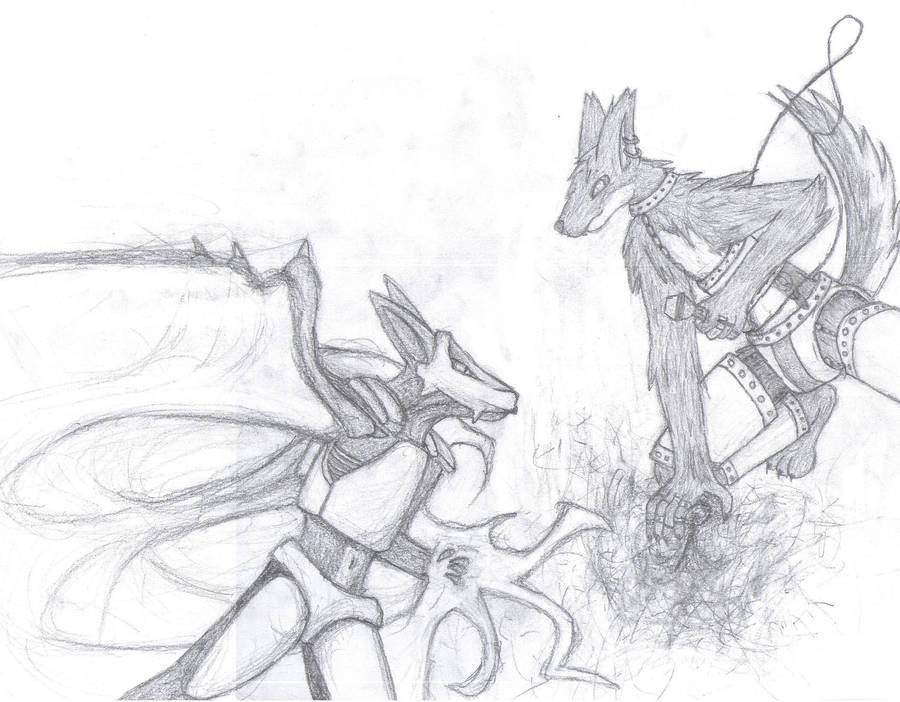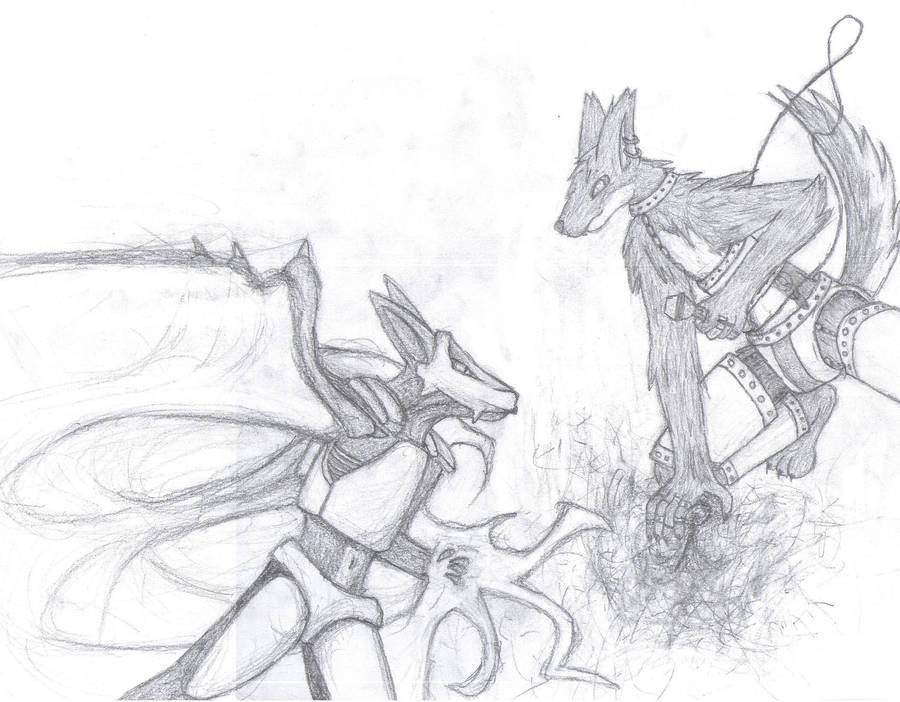 Watch
Characters pictured.
Cyrus, on the right, is a coyote and uses sound as his main weapon, he is also a musician of sorts. With a 'rockstar' like status, he is one of the most well known people in this world, with his main purpose being to spread anti-war propaganda.

Lyshly, is a half breed. Half Human, half Beast(Bat). He believes that humans and beast should be disallowed to associate with one another, in any manner. 'Separate but equal', Cyrus disagrees with him greatly, believing beasts and humans should both be given full rights to do whatever thy please.

In this world, human's suppress beasts, claiming themselves to be 'greater' then beasts, while both Cyrus and Lyshly hate humans, and fight for beast right, the variance on there opinions put them as foes rather then allies.