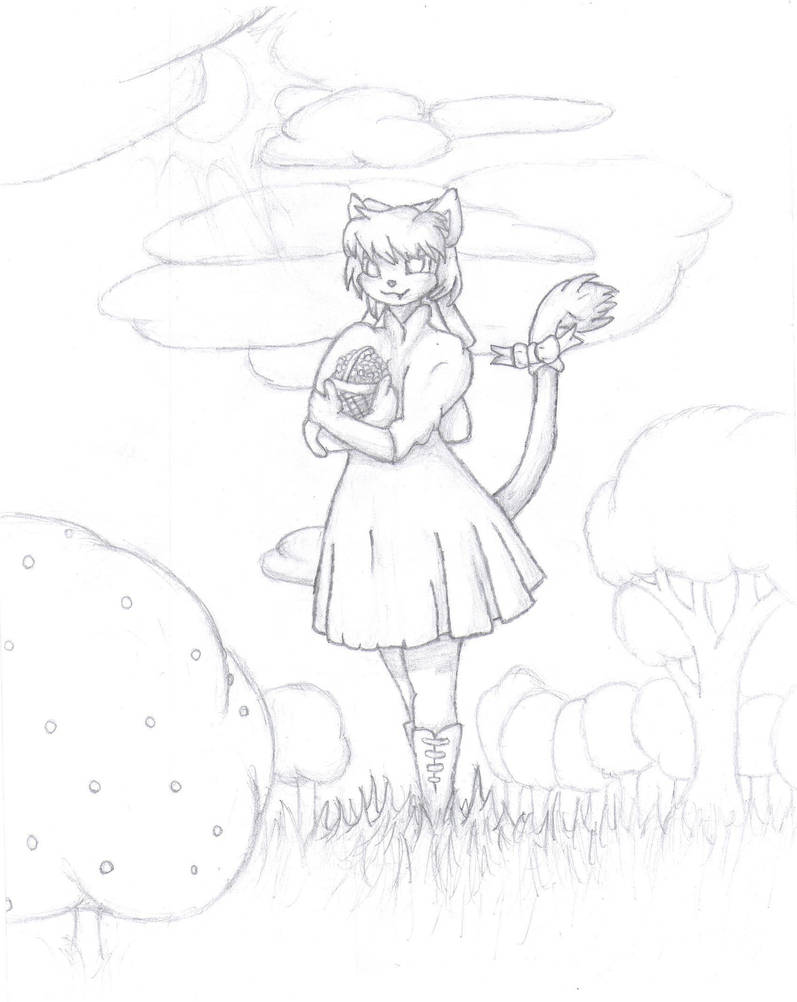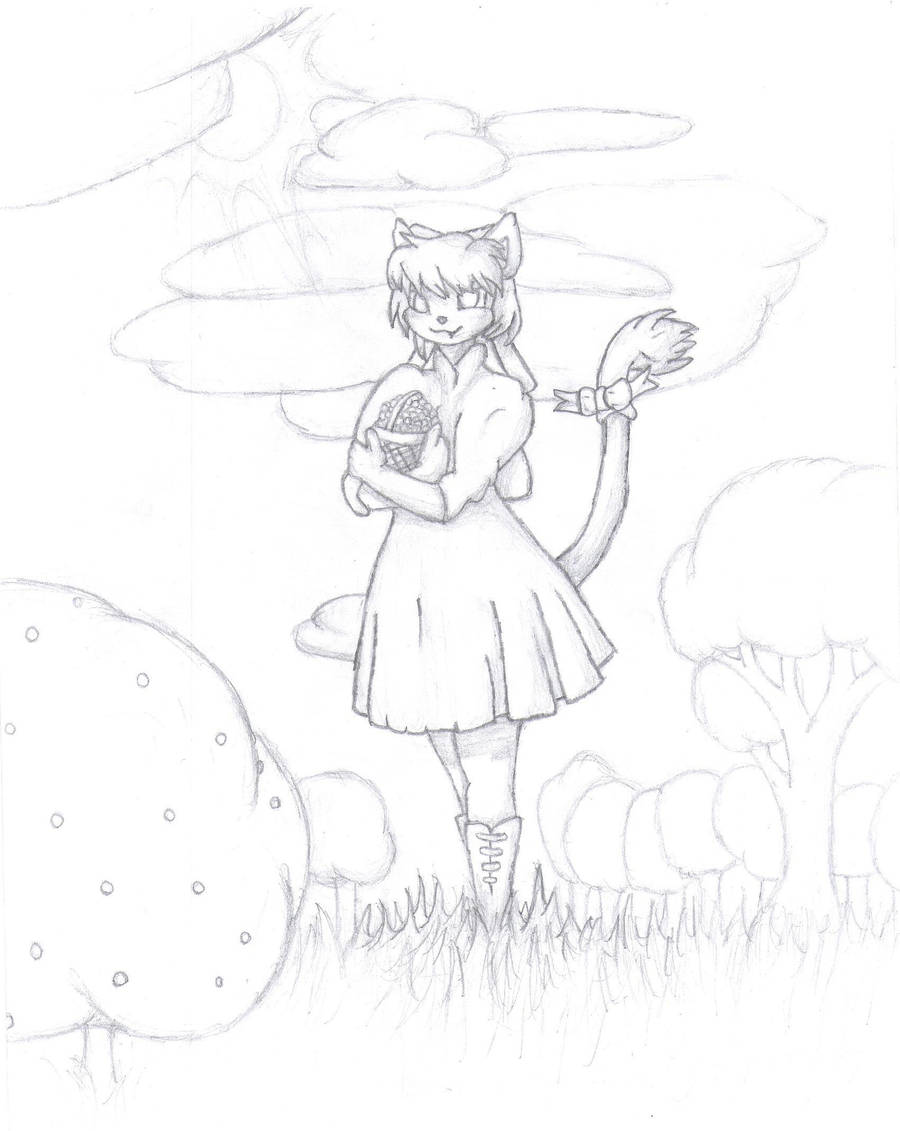 Watch
My character Clarrabell, picking berries.

I have no idea why I randomly drew something cute x_x I never do cute, but I am proud of it. I still need to work on the background more.

Just a picture of her walking through a field, after having picked some berries.

Done in pencil, no idea how long it took, wasn't keeping track.