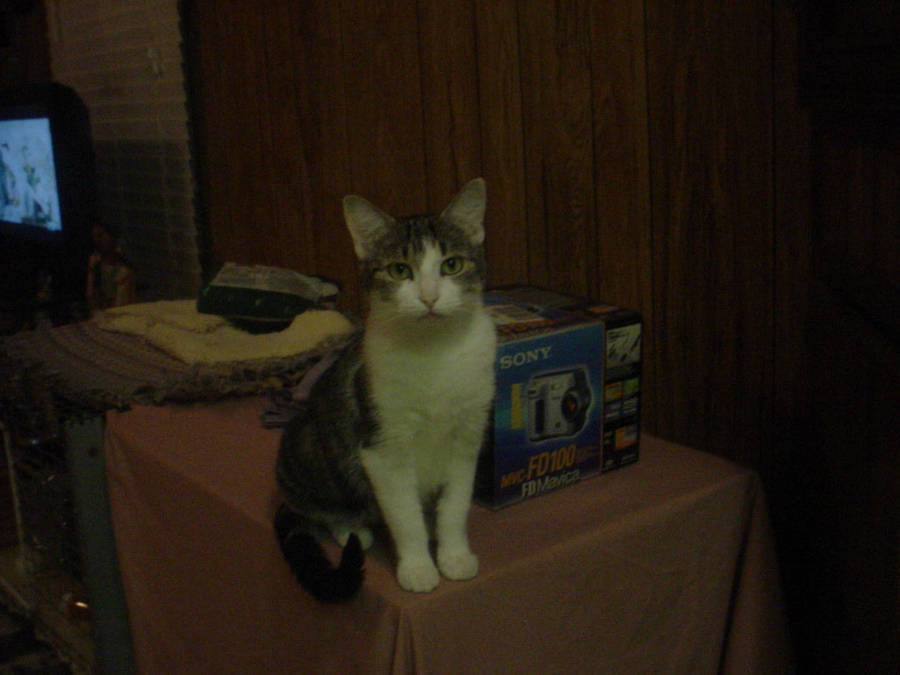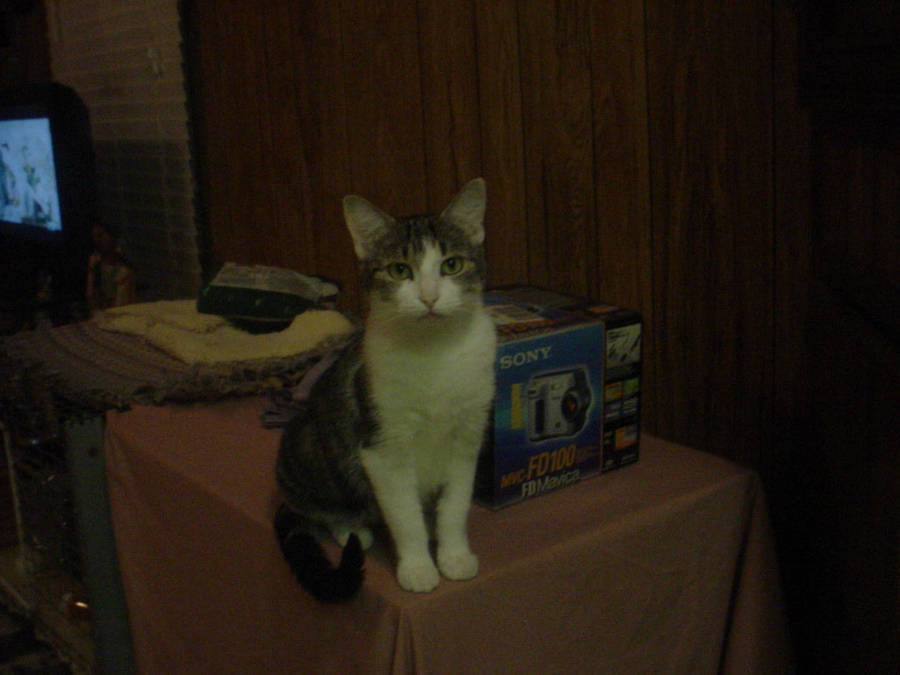 Watch
She is the smallest, and second oldest of our cats, at 8 years old. We found her when the SVU in front of my mom's car hit a baby kitten. She had a badly broken leg, but miraculously survived. We named her 'Lucky' but Little Kitty is what stuck. We often call her 'whidle-whidle' instead.

She is a very angry cat at times, and who could blame her. She often wakes up screaming and meowing frantically from bad dreams.

Those who say cats don't dream are wrong.